'The Pioneer Woman': Ree Drummond Gives Fans a Sneak Peek at Her Newest 'Super Easy' Cookbook
Ree Drummond's newest cookbook is coming out soon and she's giving fans a sneak peek at what they can expect. Drummond took to Instagram stories to show off the cover and flip through the pages, giving her followers a taste of what's to come with the book's October release.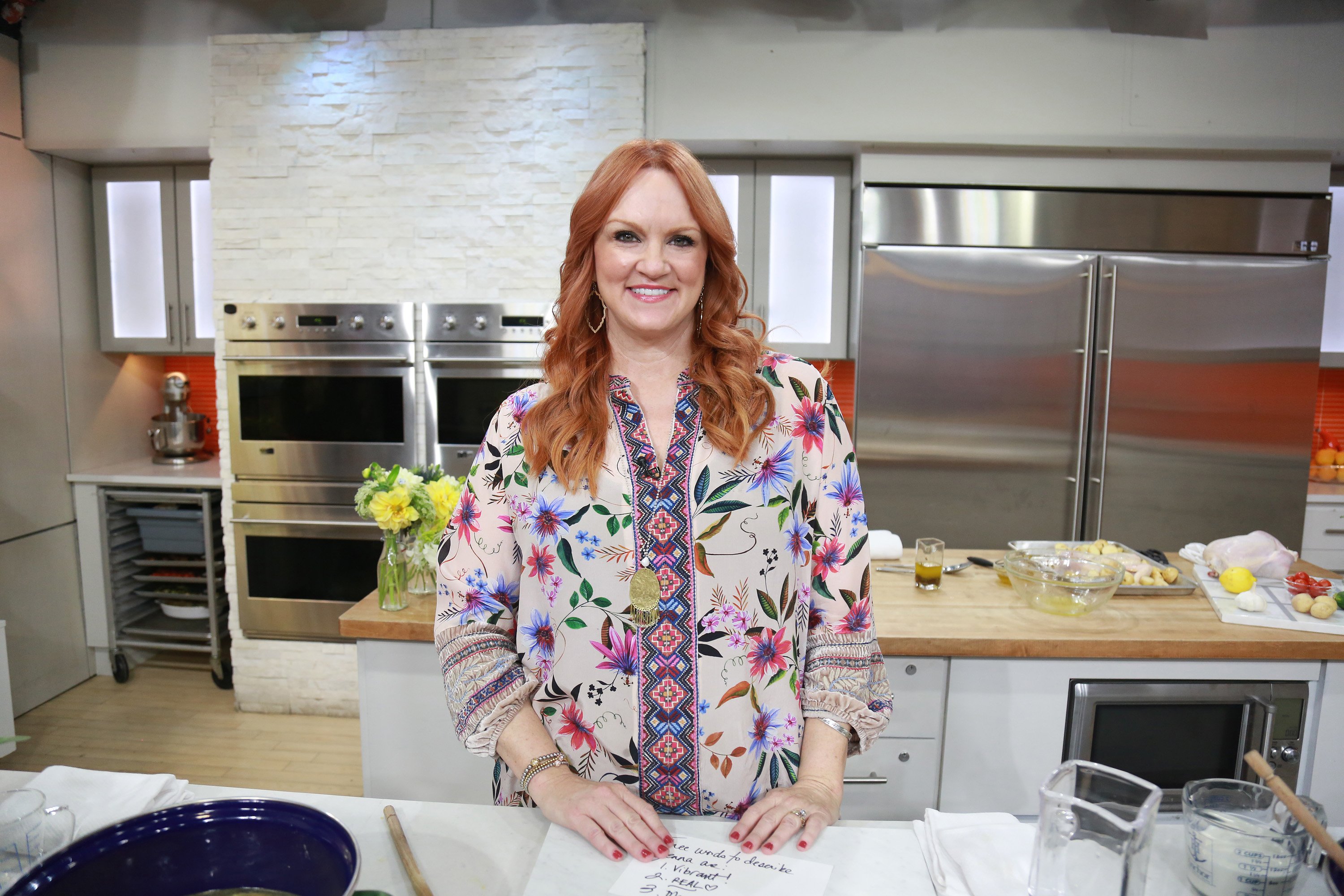 Ree Drummond shared her upcoming cookbook cover and recipes
In a June 8 Instagram post, Drummond shared a photo of the cover of her upcoming cookbook The Pioneer Woman Cooks: Super Easy, which boasts "120 shortcut recipes for dinners, desserts, and more."
"I just dotted the last "i" and crossed the last "t" of my new cookbook, and it's now officially available for pre-order!," she noted in the caption. "Here's a sneak peek at some of the (seriously super easy!) recipes inside. I had a blast making this cookbook! It reflects my current low-stress cooking life. … Soooo excited for October!"
The post included a slideshow of photos of the recipes, including pasta, cakes, mug omelets, and more — as well as the back cover that promised her easy recipes provide "more time for family fun."
In a June 9 Instagram post, Drummond featured photos of a lineup of delicious recipes fans can find in the cookbook. "Three ridonkulously easy desserts from 'Super Easy' — coming in October! These sweet treats are not non-caloric, but they are also not non-amazing, as long as I'm using double negatives today," she explained in the caption. "My new cookbook is finished, at the printer, and is available for pre-order!"
Ree Drummond said she loves all the recipes in the new cookbook
The Pioneer Woman star gave an update about the cookbook in a July 12 Instagram post, with photos of more traditional cakes, easy mug cakes, ice cream cake, snacks, and hearty meals.
"Ahhh…it's gettin' real! 'Super Easy' will be here in October, and you can preorder it now so it'll arrive on launch day…maybe while you're still in your pajamas!," she wrote in the caption. "But then you'll be faced with the dilemma of what to make/cook/bake/devour first! Click on the link in my Insta profile to see more…but first, swipe left to see some of the recipes in the book."
She added, "I love them all, I love you all, and I love Downton Abbey, which I've just been watching for the first time ever. But I digress. Can't wait to share all this Super Easy food with you!!"
'The Pioneer Woman' unboxed her newest cookbook and flipped through the pages
On Aug. 17, Drummond gave fans a look at the cookbook by doing an unboxing — only it didn't go all that well. "I am the worst unboxer in the history of unboxing," she wrote over a video that showed her fumbling to unwrap the books from bubble wrap while her dogs inspected the situation. She joked, "Now available for unboxing consultation," as the entire box tipped over and the books spilled out.
She gave it another go and showed off the book cover and, on Aug. 18, she gave a look at the inside of the book on her Instagram story, opening it to reveal the bright yellow inside cover, title page, and the all-important table of contents. The contents include sections for breakfast, apps and snacks, salads, soups and stews, pizza and sandwiches, pasta and grains, easy skillets, lovin' from the oven, terrific Tex-Mex, and desserts. There were also some helpful sections before the recipes: "Superhero Shortcuts," "Top Nine Must-Have Cooking Staples," and "Shredded Chicken DIY."
Drummond flipped through the pages and noted there are "lots of detailed photos" for the recipes that show step-by-step how to make everything. Of course, there are plenty of family photos peppered throughout the book as well.
RELATED: 'The Pioneer Woman' Ree Drummond Answers Fans' Burning Questions: Find Out Her Favorite Child and More