'The Pioneer Woman': Ree Drummond's Spicy Pasta Salad 'Is Always a Hit'
Ree Drummond takes pasta salad to another level by making it a little spicy and adding smoked gouda and tomatoes. The full-flavor dish is certain to be a hit at your next barbecue or summer gathering.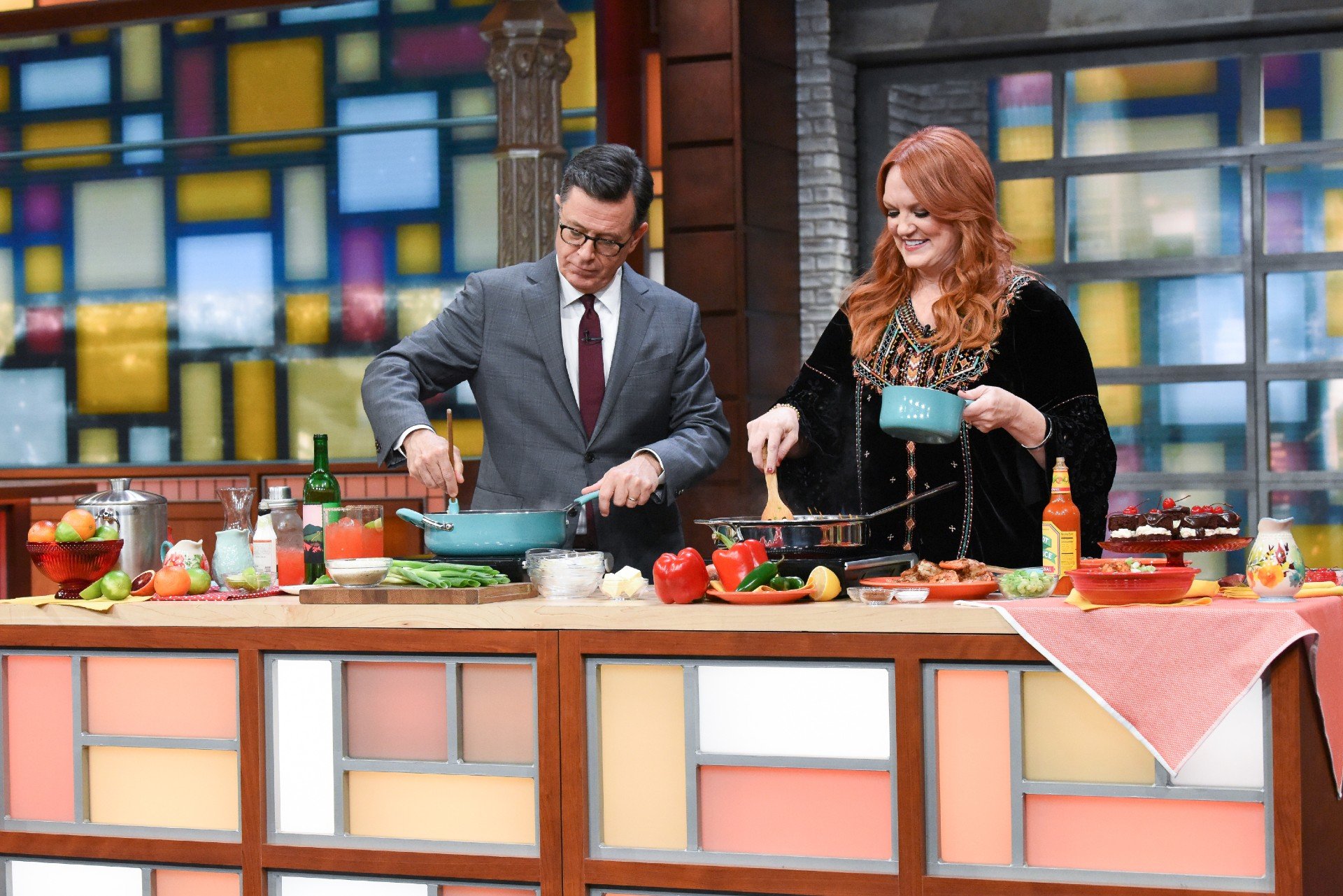 Ree Drummond made the easy pasta salad for a summer meal by the pool
Drummond demonstrated how to make the pasta salad recipe on an episode of The Pioneer Woman. She made the dish as part of a menu for a last-minute gathering at her friend's pool.
"It's cookout food with a twist," she shared. It's all made indoors."
Along with oven-roasted barbecue chicken and vegetables made on an indoor grill, Drummond made her spicy pasta salad. She called it "a real crowd-pleaser," sharing it's "always a hit."
The Food Network host explained, "I'm making spicy pasta salad with smoked gouda, tomatoes, and basil. The name says it all. This is truly one of my favorite pasta salads. There is flavor all over the place."
How to make Ree Drummond's spicy pasta salad
Drummond shared the steps for making the easy summer side salad. She halved grape tomatoes and cut smoked gouda cheese into cubes. "This is truly the essential ingredient of this pasta salad," she said about the cheese. "It is so delicious."
She also boiled pasta, drained and rinsed it. "Since it's pasta salad, it needs to be cold," Drummond explained. "So I'm going to rinse it with cold water so it cools down instantly."
The Pioneer Woman star poured the pasta into a bowl, added the tomatoes and cheese, and made an "out of this world" dressing. "It's a real easy dressing to whip up," she shared.
Ree Drummond's salad has a kick of spiciness
For the pasta salad dressing, Drummond combined mayonnaise, milk, vinegar, salt, pepper, and adobo sauce from a can of chipotle peppers. "I love chipotle peppers," she said. "They're spicy, smokey, and by the time you're finished with the salad, you've got the smokiness of the gouda cheese and the smokiness of the dressing. And that is why it's so delicious."
Drummond explained, "You can add as much adobo sauce as you want. If you like things really, really spicy, just go for it and add a whole bunch. Usually, when I'm making this for other people and I'm not sure about their spice tolerance, I'll take it a little bit easy."
She poured the dressing over the salad and stirred everything together. "You want the dressing to be pretty thin whenever you make pasta salad," she explained. "If it's a really, really thick dressing, the finished salad will be gloopy. And plus it's gonna chill in the fridge and the dressing will thicken slightly. So definitely start out with a thin dressing."
The Food Network host topped it the salad with fresh basil sliced into thin strips, stirred the side dish again, then covered it with plastic wrap and refrigerated it.
"This is so gorgeous," she said. "There's not a prettier pasta salad in the world."
The full recipe is available on the Food Network website.
RELATED: 'The Pioneer Woman': Ree Drummond's Slow Cooker Baked Beans Recipe Is a Summer Go-To