'The Pioneer Woman': Ree Drummond's Spicy Stir Fry With Scallops Is the Perfect Weeknight Dinner
Ree Drummond's easy stir fry recipe is loaded with flavor and takes just minutes to make. It's the perfect weeknight dinner!
Ree Drummond makes an easy seafood stir fry that's ready in just 15 minutes. The Pioneer Woman star has an easy way to cook scallops perfectly and combines them with fresh vegetables and a flavorful sauce.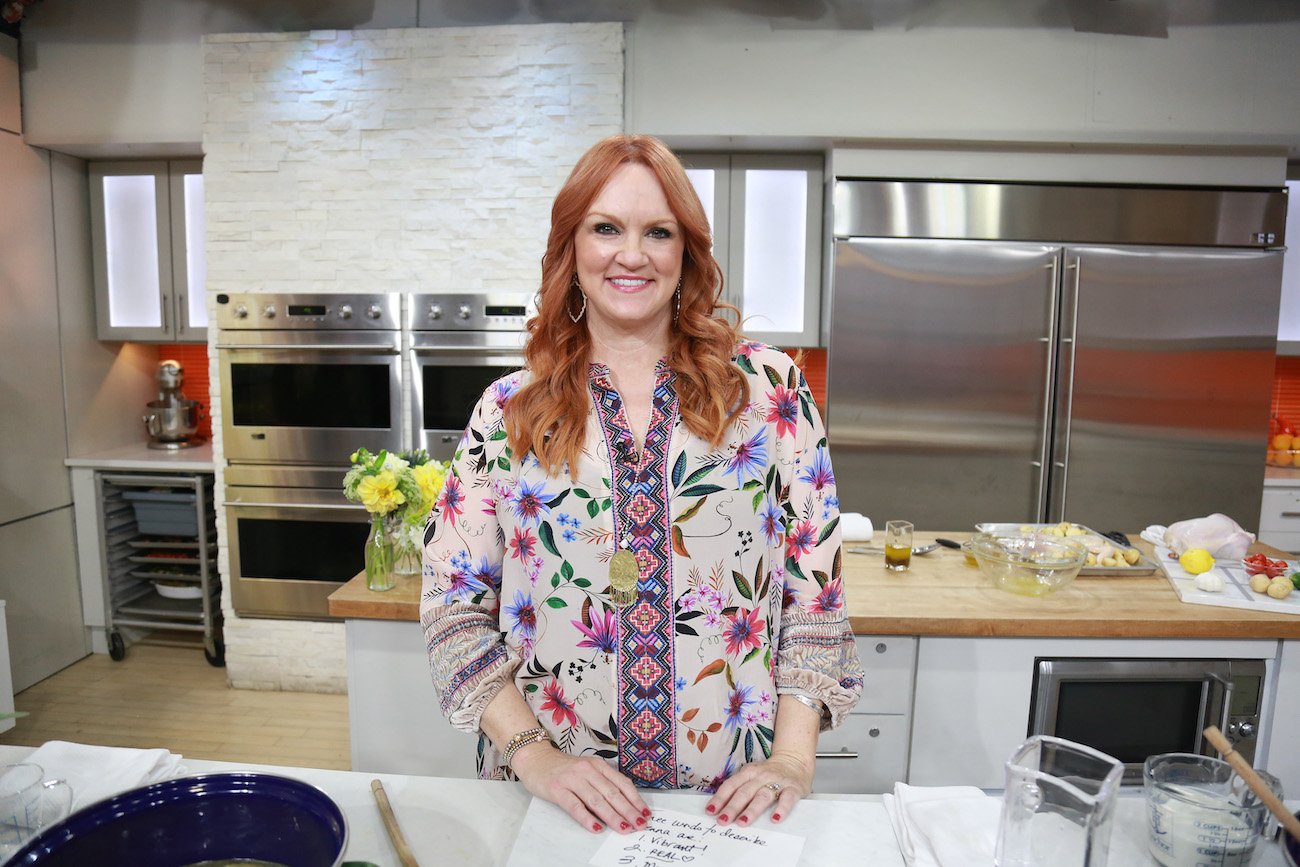 Ree Drummond's spicy stir fry with scallops recipe is ready in minutes
Drummond demonstrated how to make her spicy stir fry with scallops recipe during an episode of The Pioneer Woman dedicated to speedy seafood dishes.
"I've been searching oceans far and wide and sharing speedy seafood recipes and I can't end without a stir fry," she said on the show.
Drummond first seared scallops in a pan with hot peanut oil, then removed them. "Stir fries, by their very nature, are quick and I'm going to step mine up a little bit and make a spicy stir fry with scallops," she explained. "Scallops are a little bit delicate so I want to sear them and then make all the other ingredients before I add them back in.
She added, "Otherwise, they'd run the risk of falling apart."
The Food Network host added diced yellow squash, canned baby corn, broccoli florets, snow peas, and Thai chili to the pan. While the vegetables cooked, she made an easy sauce.
Drummond uses the same base sauce for many dishes
To make the sauce, Drummond whisked together soy sauce, rice vinegar, brown sugar, sriracha, corn starch, and fresh ginger. "This is the stir fry sauce that I use for so many different dishes," she explained. "And I love cooking that way. Just kind of having base recipes for really easy meals that you can change up with different ingredients."
She poured the sauce over the vegetables and added water to thin the sauce. "And then you won't believe how quickly this comes together," Drummond said.
She turned off the heat and added the scallops to the pan. "The scallops are pretty delicate so I'm just going to fold them in very gently just so they get a light coating of the sauce," The Pioneer Woman star explained.
To serve the stir fry, Drummond spooned it onto a bed of jasmine rice then topped it with cilantro leaves and sliced green onions.
The full recipe is available on the Food Network website.
'The Pioneer Woman' star's stir fry earns winning reviews
Drummond's spicy stir fry recipe is a hit, based on the reviews left on the Food Network site. "Fabulous, quick, and easy! Ree's recipes never disappoint," one fan shared. "Family loved it and it was on the table in a flash!"
Another reviewer commented, "Delicious sauce. Could use any mix of protein and veggies."
Another person shared, "Excellent flavors and a great mix of vegetables. Not as much chopping as you'd expect from such a varied mix of vegetables, as the corn comes pretty much chopped and the snow peas are pretty easy … And, you can take a shortcut by using microwavable rice that is very quick."