'The Pioneer Woman' Ree Drummond Has a Staggering Amount of Recipes to Use Up All of That Summer Zucchini
The Pioneer Woman Ree Drummond says that you can never have too much zucchini. She wasn't joking, either, as Drummond has dozens of recipes that feature the versatile ingredient. If you're looking to use up all of that summer zucchini from your garden or local farmer's market, The Pioneer Woman has definitely got you covered.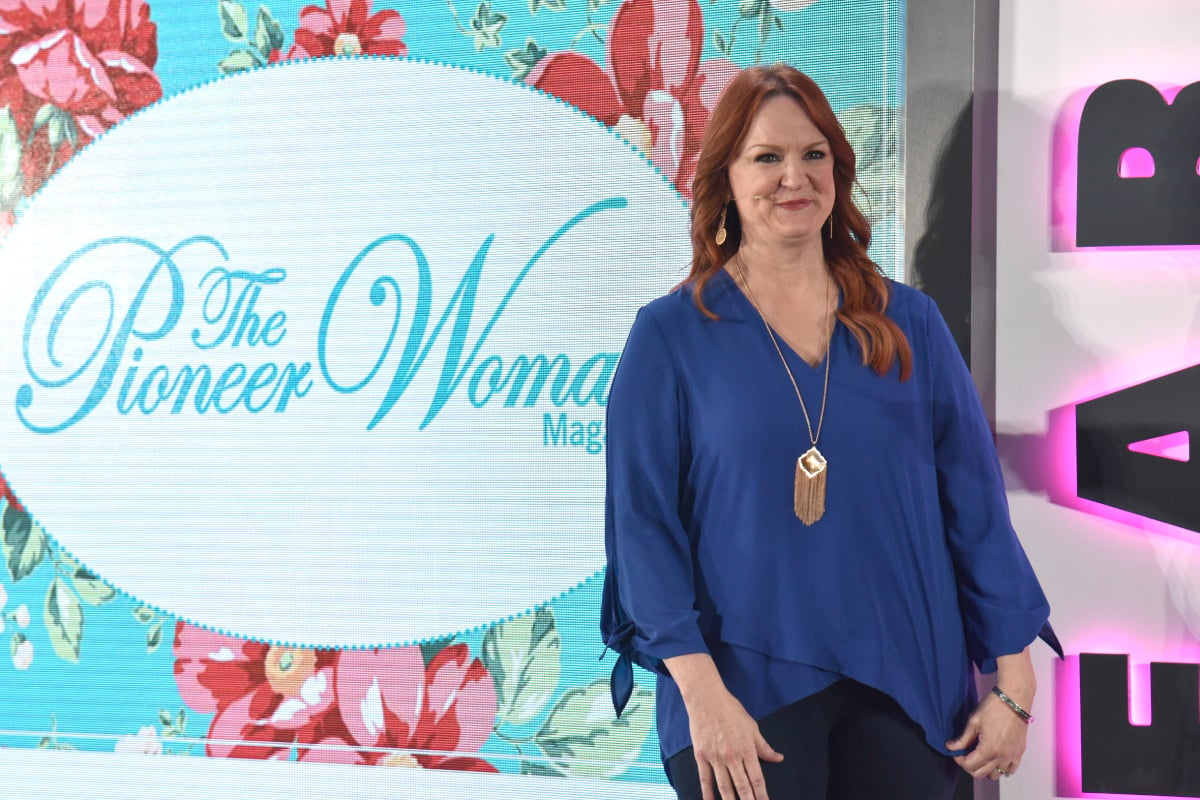 'The Pioneer Woman' Ree Drummond loves zucchini with pasta
You can put all of your summer veggies to good use with Drummond's yummy pasta recipes. From Roasted Zucchini & Eggplant Puttanesca Pasta to Pasta with Zucchini Pesto, these easy 30-minute recipes are a perfect solution for an easy weeknight dinner.
You can also turn your zucchini into noodles by shaving with a vegetable peeler and making ribbons. Drummond gives you step-by-step instructions on how to do it in her recipes for Best Grilled Chicken with Zucchini Noodles and Chicken Parmesan with Zucchini Noodles.
Yes, you can have zucchini for dessert
In The Pioneer Woman's recipe for Lemon Zucchini Coffee Cake, the versatile veggie adds great texture. According to Drummond, it's best to make this treat the day before serving. And, this cake is not only a dessert, it's also a yummy summer breakfast.
If your kiddos aren't big on veggies, try hiding your zucchini in Drummond's super-rich, double chocolate loaf cake. Just like the coffee cake, the chocolate loaf is great for both dessert and breakfast. And of course, the melty chocolate chunks make eating veggies way more fun.
'The Pioneer Woman' Ree Drummond says zucchini works well for appetizers and snacks
The Pioneer Woman's recipe for Zucchini Bread is definitely one to add to your rotation. It's super quick, and a slice of the bread topped with better is melt-in-your-mouth delicious. Another way to con your kids into eating veggies is with Drummond's Zucchini Fritters served with a side of sour cream. They're easy to make, and feature a tender center with a crispy edge.
For a healthy snack, try the Zucchini Carrot Muffins. They are overloaded with zucchini, carrot, toasted pecans, and dried cherries. Another great zucchini idea from Drummond is Zucchini Flowers Stuffed with Ricotta, Fresh Herbs, and Pine Nuts.
If you have extra tomatoes and zucchini in your garden, try Drummond's Cheesy Stuffed Tomatoes. This recipe features zucchini and tomatoes, cheese, and spinach, all rolled up into one yummy dish.
Zucchini is the perfect pizza topping
Drummond's "most favorite pizza" is her Grilled Vegetable Pizza, which is super colorful thanks to the grilled zucchini, summer squash, and bell peppers. She uses fresh pesto as the sauce and tops with goat cheese, mozzarella, and Parmesan.
For her Shrimp Summertime Pizza, The Pioneer Woman says "this pizza is bursting with all of the flavors of summer and is a breeze to put together." The ingredients include zucchini, olive oil, corn, shrimp, pizza dough, salt, pepper, Parmesan, mozzarella, basil, and parsley.
Drummond has a shortcut start for her Zucchini and Eggplant Flatbread. The Food Network star uses packaged Naan bread instead of regular pizza dough. For a summertime flavor, she says to top it with roasted cherry tomatoes, mushrooms, and zucchini slices.
'The Pioneer Woman' Ree Drummond has more pizza and pasta recipes to use up all your zucchini
It's clear that Drummond really loves to add zucchini to pizza and pasta recipes. The veggie is part of her recipe for Zucchini and Herbed Ricotta Flatbread and Zucchini Pizza Boats. She also has a recipe for Zucchini Pizza Crust made with the veggie, eggs, flour, Parmesan, and mozzarella.
The Pioneer Woman also has a lot more pasta recipes that highlight zucchini. Including Zucchini Stuffed Shells With Italian Sausage, Chicken Alfredo Zucchini Roll-Ups, Tortellini Pasta Salad, and Zucchini Lasagna With Spicy Meat Sauce.
The Pioneer Woman airs Saturday mornings on The Food Network.