'The Pioneer Woman': Ree Drummond Uses 2 Store-Bought Shortcuts for Her Easy Stromboli Recipe
Ree Drummond doesn't shy away from a cooking shortcut here and there when she's got a hungry family to feed. The Pioneer Woman star's broccoli cheese stromboli recipe is a snap to make because she uses store-bought ingredients that definitely save a lot of time.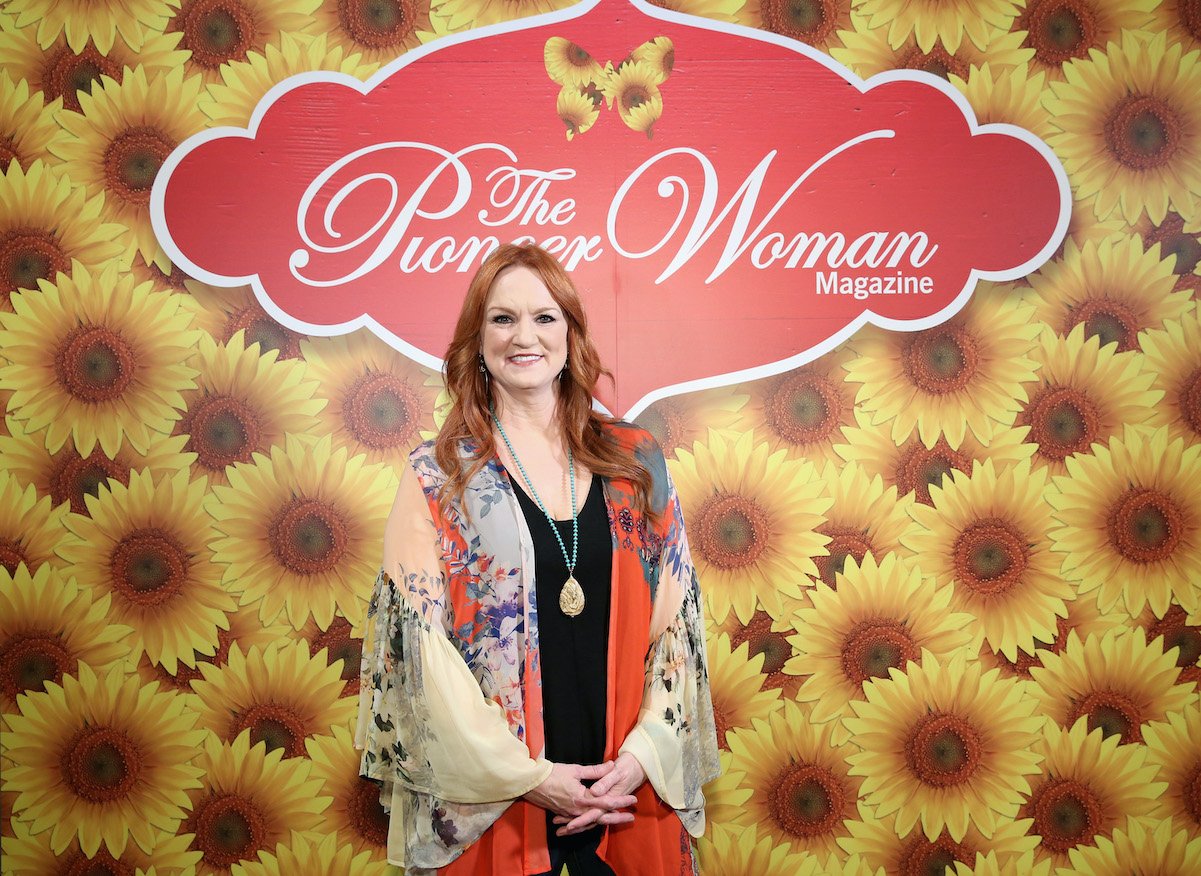 Ree Drummond uses a store-bought crust shortcut for her broccoli cheese stromboli recipe
Drummond demonstrated how to make her broccoli cheese stromboli recipe on an episode of The Pioneer Woman and she had a hack for making everything so much easier.
First she cooked sliced onions and garlic in butter, then added broccoli florets to the pan. "It'll finish cooking in the oven so it doesn't have to get totally soft in the pan," she explained about the broccoli. She added salt and pepper then turned off the heat after the broccoli had softened slightly and allowed the mixture to cool.
"The boys have eaten my broccoli cheese soup since they were babies, pretty much, and so putting a broccoli cheese spin on pizza is a really good idea," Drummond said of the healthier pizza alternative. "And you can use homemade pizza dough, you can use store-bought pizza dough. I'm going to use frozen bread dough that I thawed so it's really, really easy."
She pressed the dough into a rectangle, then used a rolling pin to spread it out to 11 x 13 inches. "Frozen bread dough is such a revelation," she said of her quick hack. "They're frozen before they rise so you just have to let them thaw out and give them a chance to rise a little bit. And I'm telling you what, I use this stuff for so many things as a shortcut."
Drummond continued, "Frozen bread dough — you can use it to make regular pizza, it is so good. I'm always amazed at how versatile it is. It really is an amazing product and it tastes delicious."
'The Pioneer Woman' saves time with another shortcut
The Pioneer Woman star started to assemble the stromboli, beginning with another store-bought shortcut — sundried tomato pesto. "It just adds a little bit of flavor to the inside of the stromboli. It's not overwhelming," she explained. "You can do regular marinara sauce or pizza sauce, of course."
"This is another shortcut ingredient. Jarred pesto. If you had to stop and make the pesto, it would take way, way too long especially if you have hungry dudes hovering around you," she added.
Drummond sprinkled the broccoli and onions over the top of the pesto, noting that you can vary the filling ingredients with leftovers you have on hand. Then she added plenty of cheese and sprinkled on basil leaves.
Drummond shares a quick tip for her stromboli recipe
Then she rolled up the stromboli, beginning by rolling in the short ends of the dough and making sure it was tightly formed into "a great big pizza log." Drummond placed it on a sheet pan, cut slits in the top to prevent it from breaking open, then brushed olive oil over the dough.
"When you use frozen bread dough for any sort of pizza recipe, you always want to brush it pretty liberally with olive oil," she explained. She finished by sprinkling it with parmesan cheese, which stuck to the oil.
Drummond baked the stromboli in a 400 degree Fahrenheit oven for 20 minutes. When finished, she placed it on a serving board with a "really good quality jarred sauce" warmed in a bowl for dipping.
The full recipe is available on the Food Network website.