'The Pioneer Woman': Ree Drummond 'Takes Apple Pie to a New Level' With 1 Store-Bought Ingredient
Is there anything more classic than an apple pie? Ree Drummond has found a way to elevate the classic with a recipe that "takes apple pie to a new level." The Pioneer Woman star shared her easy apple pie recipe, which adds a little something extra to the already impressive crumb topping — caramel sauce.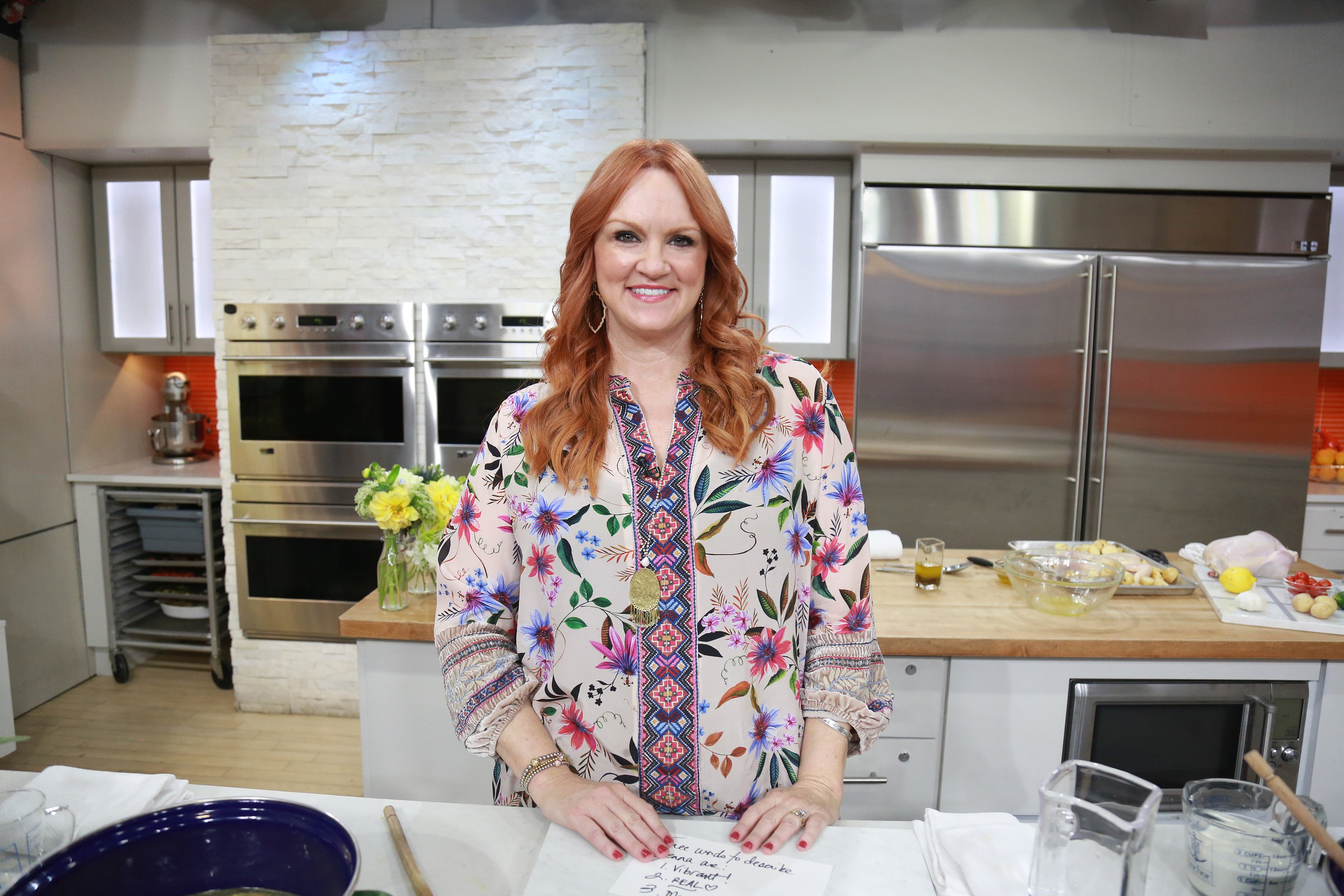 Ree Drummond's caramel apple pie recipe begins with an unusual crust
Drummond demonstrated how to make her caramel apple pie recipe on an episode of The Pioneer Woman. "Whether it's a small dinner or a big holiday gathering, you really can't go wrong with apple pie," she shared. "Now this one has a crumb topping and it's drizzled with caramel sauce at the end so it pretty much takes apple pie to a new level."
She started by making the pie crust. She combined flour, ground cinnamon, ground nutmeg, and salt, sharing how the crust recipe came from a friend, but she "added the spices just to give the apple pie a little bit of an edge."
Drummond added cold shortening and cold butter to the dry ingredients and used a pastry cutter to combine everything. She added a beaten egg, ice water, and vinegar and stirred until everything "just comes together."
Ree Drummond shared her pie crust pro-tips
Drummond shared some of her pie crust knowledge as she was preparing the recipe. "Whenever you're making pie crusts, it's important for the ingredients to stay really, really cold," she shared. "Otherwise, everything falls apart."
She also explained why she added vinegar to the crust, noting, "The acid in the vinegar just helps the pie crust stay extra tender."
Drummond cut the dough in half, put each round in a plastic ziplock bag, and flattened it slightly, then put the crust into the freezer for 20 minutes.
"So when the time's up all I have to do is get the dough out of the bag and onto a floured surface and start rolling," she explained. The Food Network host rolled the dough slightly larger than the pie pan before placing it over the pan and pressing it in. She removed any excess dough, tucked the edges under, and then crimped the edge.
'The Pioneer Woman' star's apple pie gets some extra delicious toppings
Drummond made the filling by combining peeled sliced apples, sugar, flour, salt, and lemon juice, then piled the apples into the crust before she added her pie topping.
"There are many delicious things about this apple pie and this crumb topping is one of them," she said. The Pioneer Woman star cut together butter and flour, then stirred in brown sugar, quick oats, and salt. She sprinkled it over the pie and baked it in a 375 degree Fahrenheit oven for an hour.
Her pie wasn't done yet, however. "Then there's another thing to add to the topping before it finishes baking," she said. "Half a cup of chopped pecans — delicious." She added the nuts then baked it for another five minutes.
"Now to finish it off and to make it caramel apple pie, I'll just crack open a jar of caramel sauce and I'll just drizzle it all over the pie," she said of her easy store-bought ingredient.
The full recipe is available on the Food Network website.