'The Pioneer Woman' Ree Drummond Thanksgiving Leftover Recipes
What should you do with Thanksgiving leftovers? The Pioneer Woman Ree Drummond has tons of recipes that will give new life to your Thanksgiving turkey.
If you still have a ton of Thanksgiving turkey in the refrigerator, Ree Drummond has a few tips for you. You don't have to eat turkey sandwiches every day until the entire turkey is gone. The Pioneer Woman has plenty of recipes that will help you use up all those Thanksgiving leftovers. Here are some of her best Thanksgiving leftover recipes.
Ree Drummond's turkey tetrazzini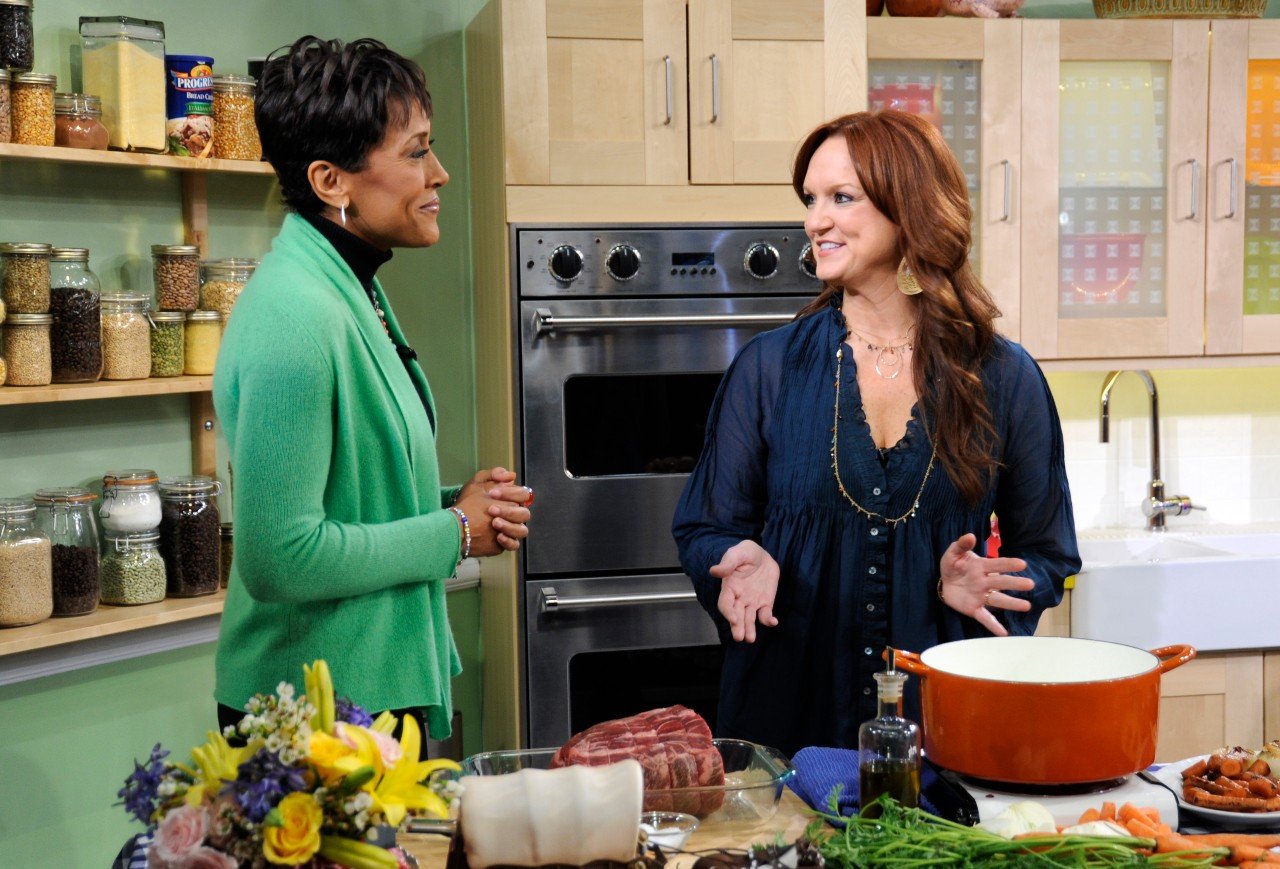 Drummond says it's worth roasting a whole turkey just so you can make this recipe. She also says it's OK to use leftover chicken if you don't have turkey. Drummond tells her fans it's one of her "all-time faves," and the recipe was just "too yummy" not to share.
The Accidental Country Girl has two different recipes for this delicious tetrazzini. You can make it with thin spaghetti or with bowtie pasta. For the thin spaghetti version, some of the ingredients you'll need are white mushrooms, garlic cloves, black olives, Monterey Jack cheese, and turkey or chicken broth. Drummond says it's important to make sure you add enough broth so that the tetrazzini has enough moisture. You can find the full recipe and instructions here. For the bowtie pasta version, head on over here.
Ree Drummond's turkey spring rolls
If you're stuffed from Thanksgiving dinner and you're looking for a lighter option, turkey spring rolls are a good choice. Drummond says this is a great dish to make after having a heavy Thanksgiving meal the day before.
Drummond starts by soaking cellophane noodles. She says she loves them because they're light and soft. She places the noodles in a bowl and then pours boiling water over the noodles. She lets the noodles soak for about five minutes. She then pours three tablespoons of soy sauce into a bowl. Drummond prefers low-sodium soy sauce.
The Pioneer Woman then adds one teaspoon of rice wine vinegar, one teaspoon of sesame oil, and ½ teaspoon of hot chili oil (the chili oil is optional). After whisking the ingredients, Drummond adds shredded turkey and tosses it around in the bowl with her hands. You can find the full ingredients list and instructions in the video above.
Ree Drummond's Thanksgiving panini
If you have leftover turkey and cranberry sauce, Drummond's Thanksgiving panini is a good way to put those ingredients to use. Drummond describes this sandwich as "heavenly." Some of the ingredients you'll need are chopped pecans, honey mustard, shredded turkey, goat cheese, and cranberries.
The Accidental Country Girl starts with two slices of sourdough bread. However, she says you can use any type of bread you prefer. She then puts Dijon mustard on both halves of the bread. Her next step is to add Swiss cheese. Then, she adds the turkey slices. Drummond includes turkey pieces with the skin still because it adds flavor. Her next step is to spoon cranberry sauce on top.
Drummond likes this sandwich because it combines every single component of Thanksgiving dinner. If you want to jazz up Thanksgiving leftovers, this is the perfect recipe. You can find the ingredients and instructions in the video above.
Follow Sheiresa Ngo on Twitter.