'The Pioneer Woman': Ree Drummond Wondered if She Shared Too Much Information About Husband Ladd
Ree Drummond shared a lot of information about her husband Ladd Drummond, so much, she worried she was oversharing with her followers. Her fans were totally OK with it, however.
Ree Drummond's husband Ladd can get really dirty on the ranch — but he also cleans up nice too, The Pioneer Woman star shared in an Instagram post. Drummond had all the details, calling herself out for oversharing but her fans didn't seem to mind.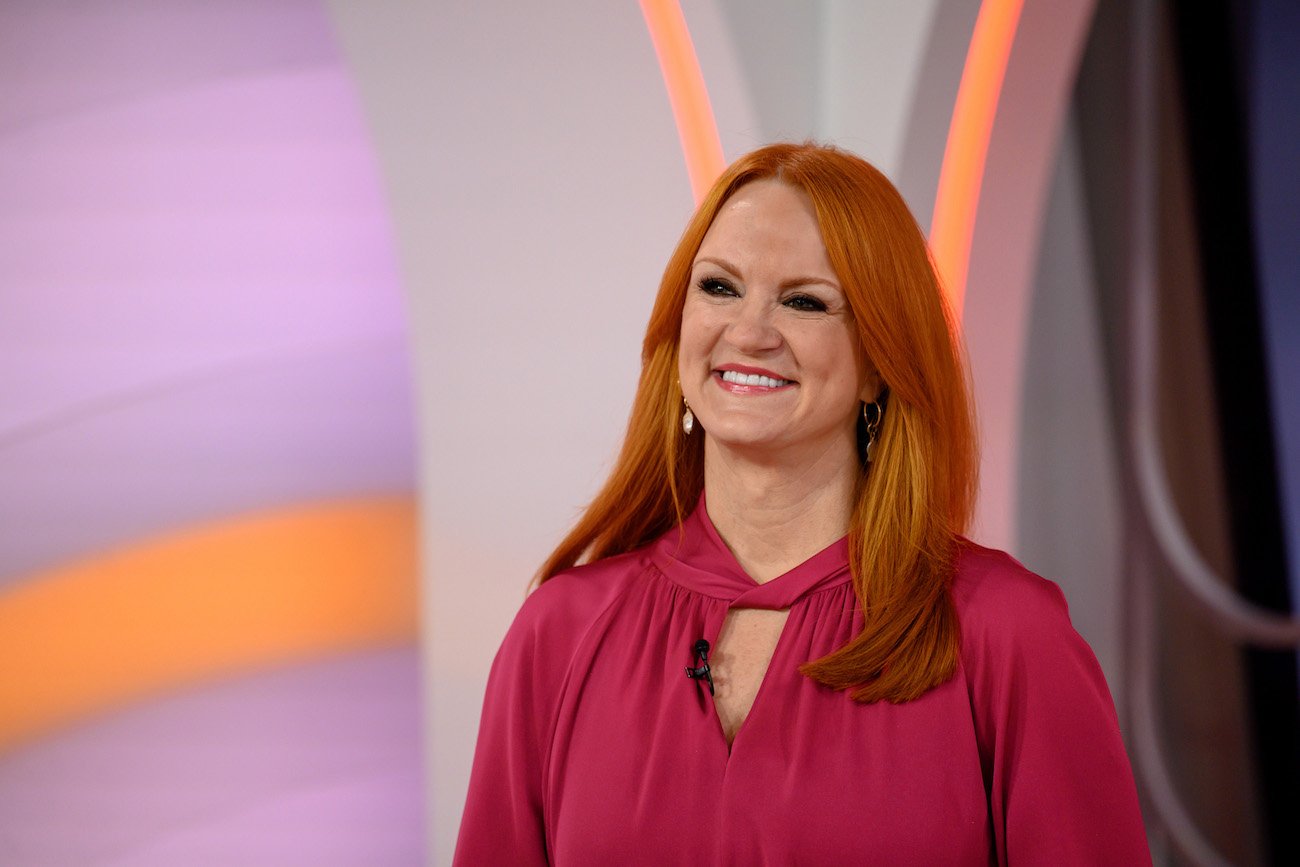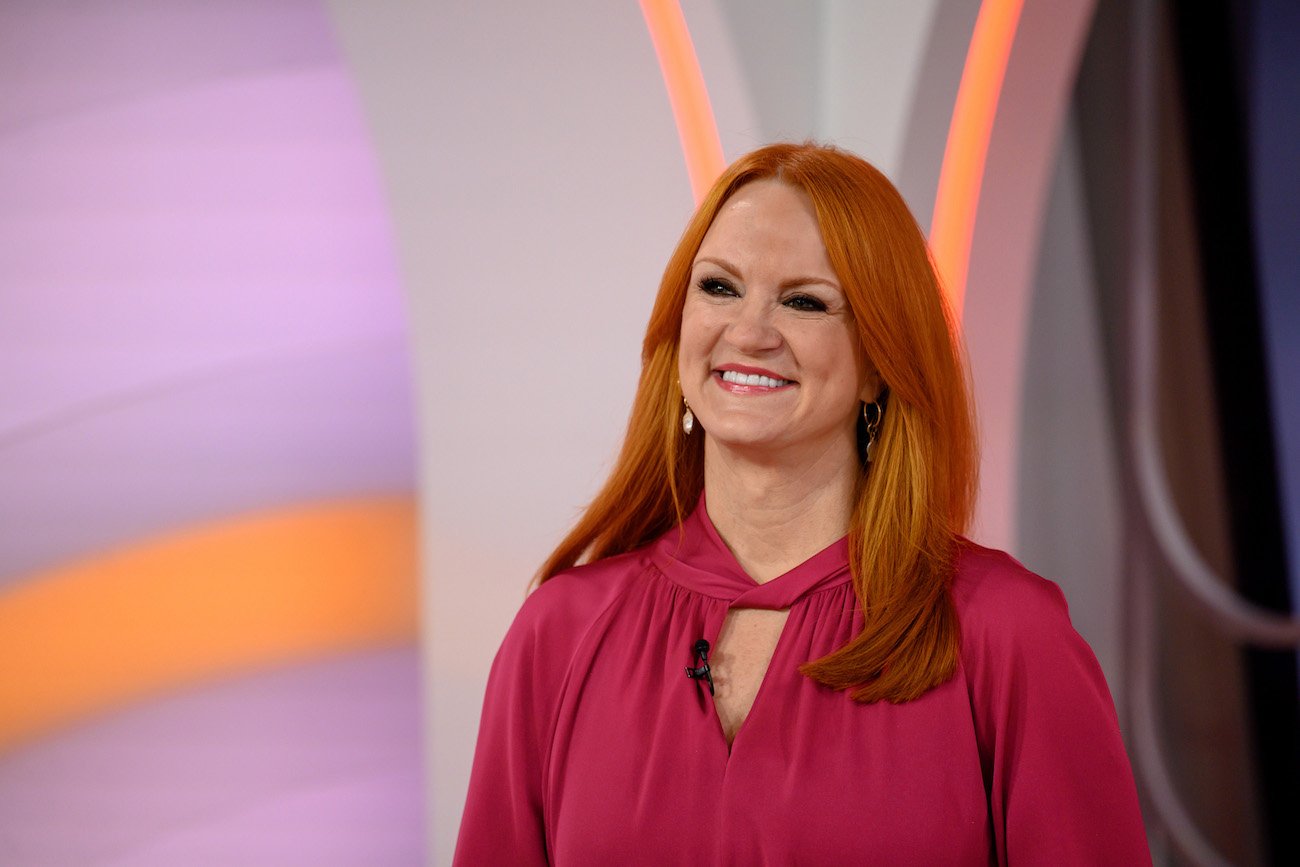 Ree Drummond wondered if she shared 'too much information' about Ladd
On May 3, Drummond took to Instagram to share a cute photo of her with Ladd standing behind her, giving her a hug. The two looked loved up but Ladd definitely showed how dirty a hard-working cowboy can get.
"Ladd only crashes my photo shoots when he's covered in something," Drummond wrote in the caption. "In this case, it was either dust or soot or another substance that rhymes with pit. That is not a dark mustache over his lip. It was all over his shirt, too."
She continued, "As you can see, my life partner takes great joy in bear hugging my freshly showered person; if you look closely you can see the mischief in his eye."
Drummond went on to discuss how well her hubby cleans up, admitting that perhaps she had overshared. "Ironically, did you know there is no cleaner human being than a cowboy just before they get in bed at night?" she noted. "The showers are hot and the showers are thorough. As grody as cowboys are during the day, that's how clean they are at night."
She added, "My cleanness is more like my baseline mood. Kinda steady, no dramatic highs or lows. Was this too much information? I'm thinking maybe yes!"
Fans reacted to Drummond's overshare moment
Drummond's fans weren't the least bit worried about her sharing too much since it just reinforces her relatability. "Always too much info BUT it's better that way," one fan wrote. Another follower commented, "That's OK Ree, it makes you all the more real and relatable!"
Many of her followers loved seeing the sweet pic of the couple. "A picture is worth a thousand words and this one reads pure happiness," one fan wrote.
Another follower commented, "It's such a cute picture and be glad that he still wants to bear hug you and to be in pictures with you with such a big smile on his face."
Others agreed, with one fan sharing, "It doesn't matter what he's covered in as long as he still hugs you like this after 25+ years of marriage, it's worth the dirty clothes."
Drummond said she loves 'a man covered in dust'
Drummond previously talked about her "dusty" husband in an April post on The Pioneer Woman website.
Their daughter Alex snapped photos of The Pioneer Woman star and her husband on a windy day. "One funny thing about these photos is that Ladd and I were all smiley and calm and peaceful and posey and serene — while Alex was standing outside with her camera in the howling wind, trying to steady herself and keep from blowing over," Drummond wrote.
She also pointed out how Ladd was sporting a bit of dirt in the pics. "Look closely at the photo of Ladd without his cowboy hat, then weigh in with your opinion," she said, asking, "Which one of us worked cattle the day this photo was taken?"
She added, "Ahhh, I just love a man covered in dust…"
Drummond also posted the photos on social media with the caption, "Dirt turns his blue eyes bluer. (I should write country songs.)"