'The Pioneer Woman': Ree Drummond's Tool for Staying Calm When She Argues With Ladd Drummond
The Pioneer Woman star Ree Drummond isn't shy about her love for her husband, Ladd. She often expresses her adoration on her social media pages and on her Food Network show.
Although they love each other dearly, Ree confessed they're just like any other couple and they argue sometimes. She revealed what she does to stay calm during arguments.  
How Ree and Ladd Drummond make up after an argument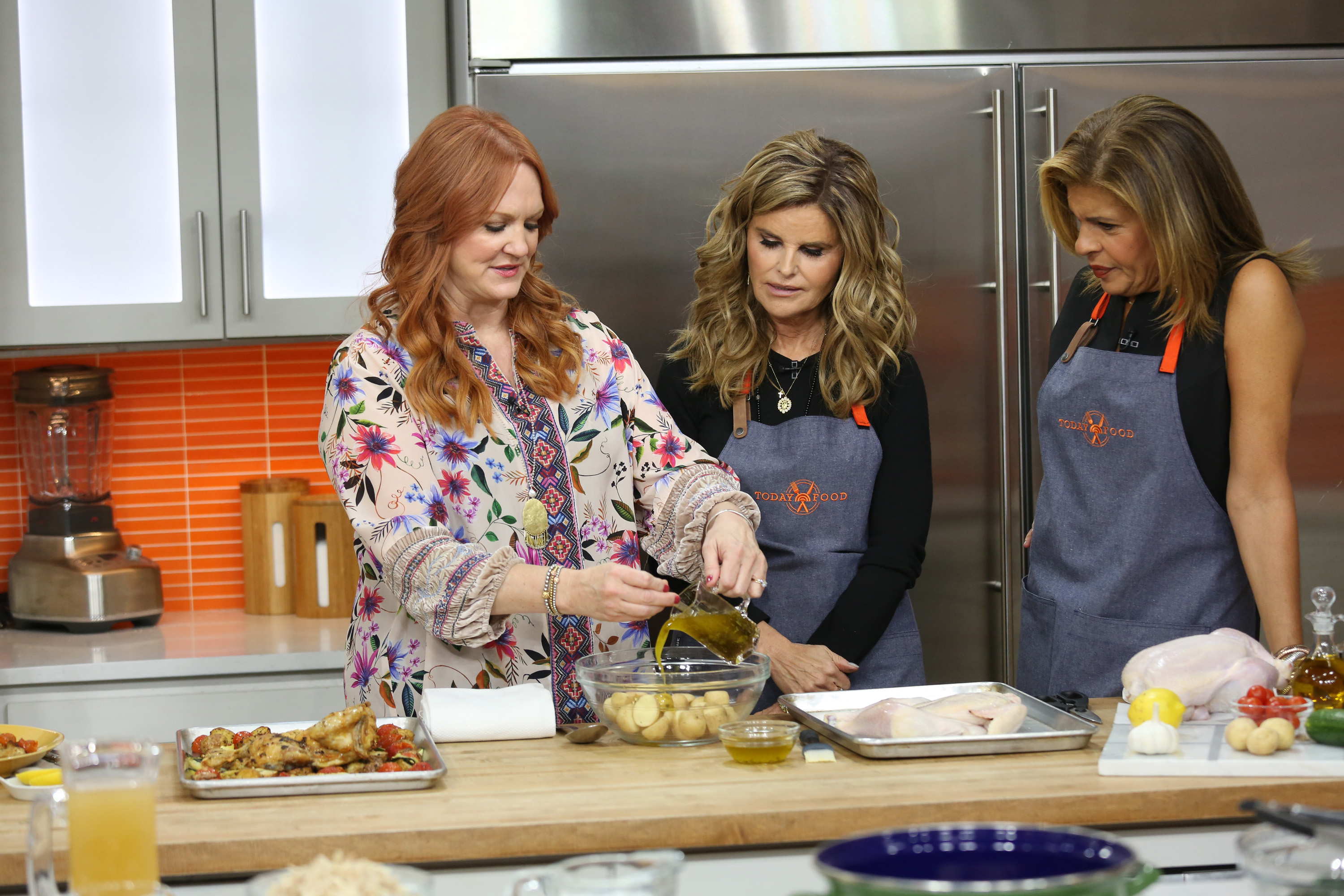 Before we get to The Pioneer Woman's arguments with Ladd, we'll start with how they make up. The couple have a sweet way to reconnect after they've clashed. During an interview with People magazine, Ree shared that they make sure to touch toes after a fight. This way they know everything is OK between them.
It can be tough to get back to normal after having an argument with your significant other. If Ree and Ladd have a disagreement, they patch things up by doing one special thing. The Pioneer Woman told People she and Ladd make sure their feet touch when they're in bed. It's a way for them to reconnect, assure each other things are OK, and express love.
"We don't go to sleep in each other's arms—we like our space—but our feet always touch," says Ree. "I know that if our feet touch before we go to sleep at night, we're not going to bed upset or angry. If we've had a little disagreement, as long as our feet touch, it's all good."
What Ree Drummond does during disagreements with Ladd Drummond
Ree spoke about her method for soothing herself during a disagreement with Marlboro Man. She revealed in her book Frontier Follies that she tends to do the dishes during arguments. She makes sure to emphasize that she and Ladd are not what she would describe as "a quarrelsome couple." She says they occasionally argue, and she tends to be the peacemaker.
Ree says she noticed early in their marriage that whenever she and Ladd started to have a disagreement, she would end up in the kitchen. After a certain point, she would start washing the dishes. She says even if she and Ladd were outside, she would eventually get to the kitchen and begin the dishes. If she ran out of dishes, she would start over.
How Ree and Ladd Drummond met
Ree and Ladd first met at a bar. In her book Black Heels to Tractor Wheels, Ree says she decided to go out and have fun with her friends. Suddenly, she spotted Ladd from across the room. She compares their meeting to a scene from West Side Story.
The Accidental Country Girl says it was just like when Tony and Maria first saw each other in a crowd. She said the moment she laid eyes on Ladd was like "being struck by a lightning bolt."
Follow Sheiresa Ngo on Twitter.