'The Pioneer Woman': Ree Drummond Gives Twice Baked Potatoes a 'Cute' Twist
Ree Drummond put a "cute" twist on twice-baked potatoes, inspired by a trip she took with husband Ladd to Colorado. Of course, The Pioneer Woman star has a traditional twice-baked potato recipe too, but these are definitely more fun.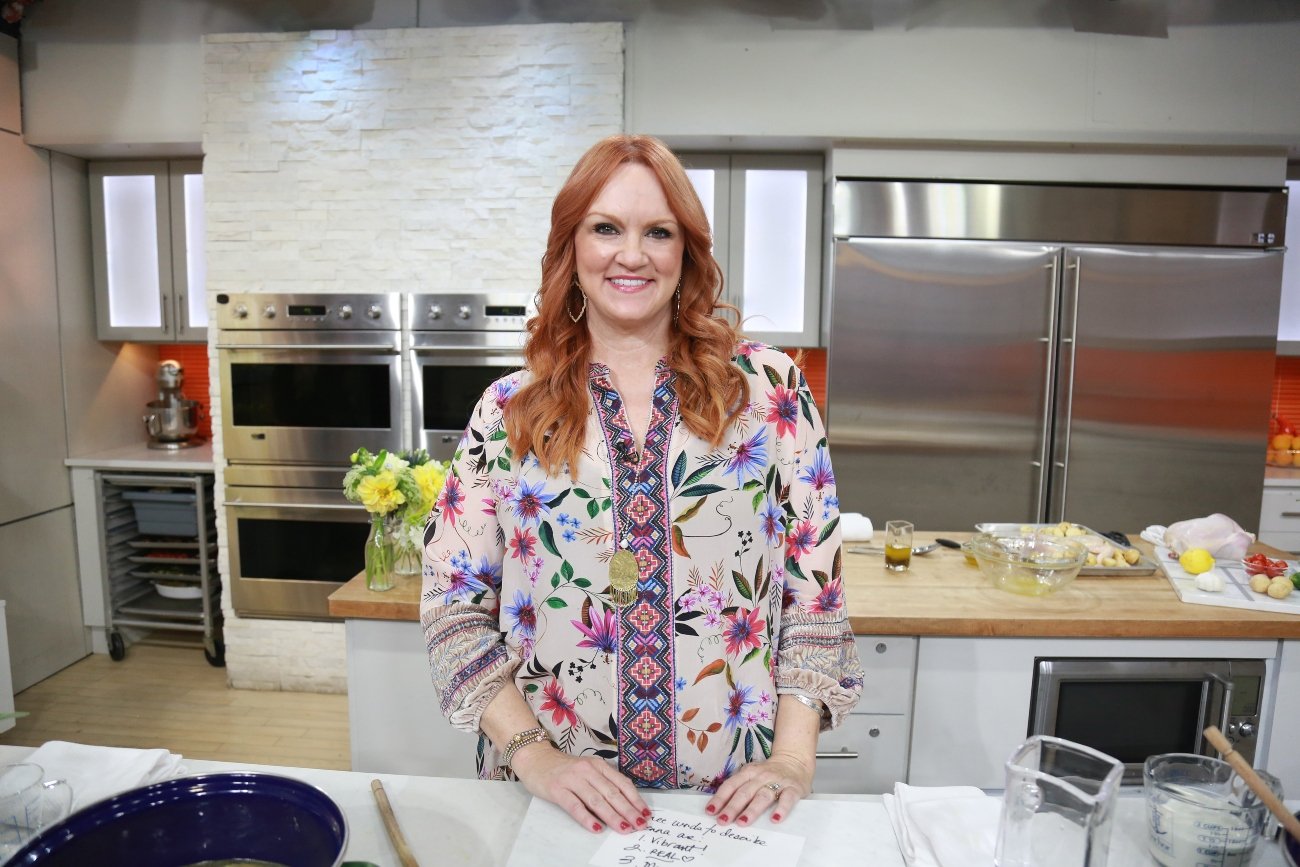 Ree Drummond found recipe inspiration on a family vacation
You've heard of twice-baked potatoes, but have you heard of slice-baked potatoes? Drummond discovered the fun twist on the classic potato dish when she was vacationing in Colorado with her family.
They loved the potatoes so much, she developed her own slice-baked potatoes recipe.
Drummond wrote about the potatoes in an October blog post on The Pioneer Woman website. "When Marlboro Man, the kids, and I were in Colorado last month, we ordered twice-baked potatoes one night," she explained. "Instead of the traditional twice-baked potatoes our souls were used to — the hollowed-out potato halves stuffed with luscious filling and baked — they brought plates of curious potato rounds, each with a layer of melted cheese on top."
She continued, "We all looked at one other with panicked expressions. What were these frightening little discs? Who would mess with the simple beauty of a traditional twice-baked potato? What has happened here in Colorado? When did everything go so horribly wrong?"
One taste, however, and they were sold on the delicious twist. "We discovered that they were simply reconstructed little twice-baked potatoes; but instead of potato halves, they used potato slices," Drummond wrote. "A simple and clever twist on the twice-baked theme!"
Ree Drummond's slice-baked potatoes recipe is so easy
To make the easy side dish, Drummond scrubs russet potatoes, dries them, and bakes them in a 375 degree Fahrenheit oven for 30 minutes or until tender. While the potatoes bake, she fries bacon and chops it into small pieces.
Once the potatoes are done, The Pioneer Woman star trims off the ends of each, then cuts them into "chunky slices." She places sour cream and softened butter in a mixing bowl and then, using a biscuit cutter, she punches out the center of each potato slice and adds it to the bowl. Drummond adds milk, salt, pepper, seasoned salt, grated cheese, and bacon and mixes everything until it's combined
Drummond uses a scoop to fill each emptied potato slice with the filling, tops them with shredded cheese. She bakes them in a 375 degree Fahrenheit oven for 8 minutes, then broils the potatoes for about 4 minutes.
"Aren't these fun? What I love about them is that they're as perfect for a weeknight dinner as they would be for an elegant dinner party!," she shared in her blog post. "And you can make them well in advance, keep them in the fridge, then just bake them off right before. Or even freeze them, unbaked!"
'The Pioneer Woman' star makes traditional twice-baked potatoes
Drummond demonstrated how to make her twice-baked potatoes recipe on an episode of The Pioneer Woman. She was making the side dish for their regular "ranchers' dinner." She explained, "It's when all our friends from neighboring ranches come over and they bring all their kids, and we just hang out and have a night of food, fun, and fellowship. We have steak and potatoes every year."
Before baking the potatoes, she rubbed the skins with canola oil. After they baked for 1 hour in a 400 degree Fahrenheit oven, she cut each potato in half lengthwise and scooped out the inside. "I leave a little bit of a border just to give them some support," she noted.
After scooping all of the potato insides into a bowl, she added butter, shredded cheese, milk, sour cream, bacon, chopped green onions, salt, pepper, and seasoned salt. Drummond folded the ingredients together, filled the potato shells with the mixture, topped each with more shredded cheese, and baked them for 15 to 20 minutes.
The full recipe is available on the Food Network website.