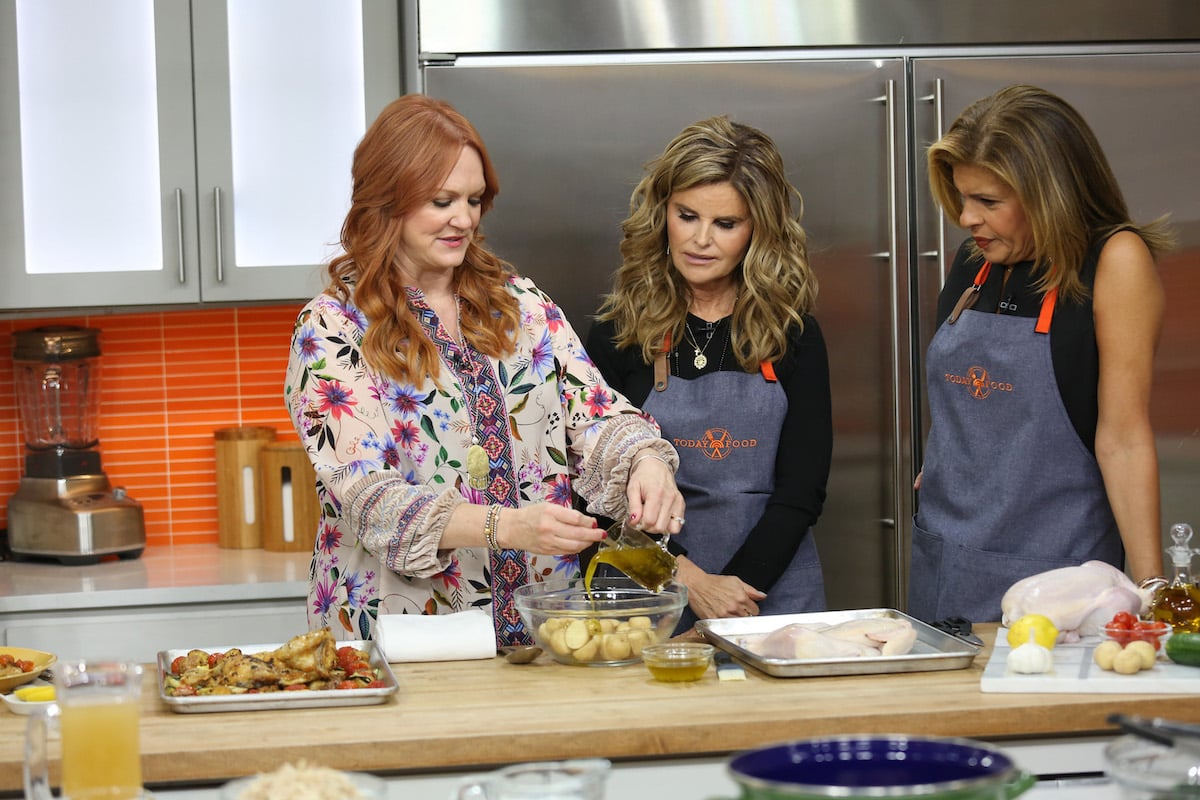 'The Pioneer Woman': Ree Drummond Puts an Unexpected Twist on Traditional Pizza
Ree Drummond flips pizza on its head with her easy upside-down pizza recipe. 'The Pioneer Woman' star begins by putting the toppings (pepperoni, tomatoes, roasted red peppers, three cheeses, and sauce) on the bottom of a skillet and tops it with pizza dough. After baking the pizza, she turns it over on a board.
Ree Drummond is turning traditional pizza upside down — literally — with her creative pizza creation she makes in a hot skillet. The Pioneer Woman star's upside-down pizza is a fun twist that's so easy to make.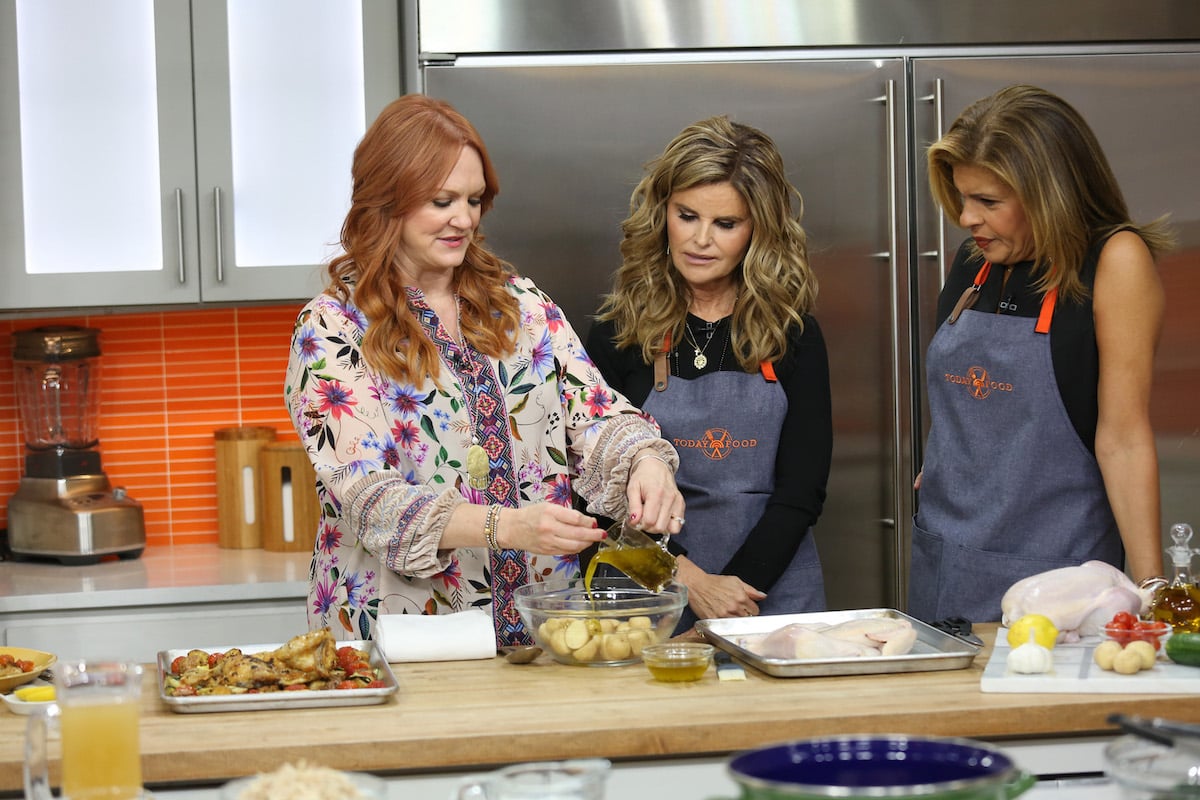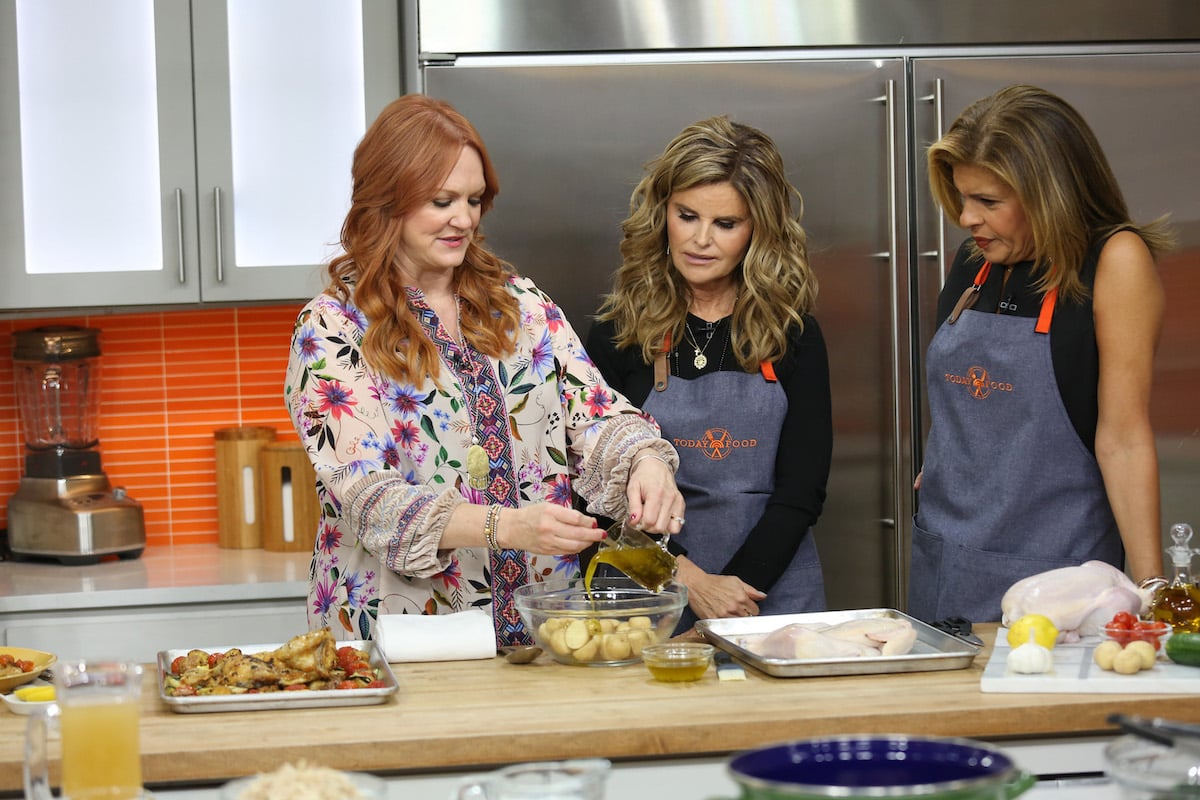 Ree Drummond's upside-down pizza uses a hot skillet
Drummond demonstrated how to make her upside-down pizza on an episode of The Pioneer Woman, which begins with layering toppings in the bottom of a skillet and ends with the pizza dough on top.
"I'm making a cheesy upside-down pizza," Drummond noted as she started to layer the ingredients in a skillet set over low heat. "So it's mostly cheese but I'm going to add a little bit of meat in the form of pepperoni."
She continued, "So basically, imagine a pizza, but you build it upside down. So I'm not starting with the crust, I'm starting with the toppings. It's a world gone mad."
Next, Drummond placed slices of Roma tomatoes and roasted red peppers in the skillet. She topped the tomatoes, peppers, and pepperoni with three different cheeses — slices of mozzarella, grated cheddar, and slices of provolone.
She spooned marinara sauce over the ingredients and spread it over the cheese. Drummond took an easy shortcut for the next step, using a store-bought pizza dough that was frozen and thawed in the refrigerator for a few days. She stretched the dough into a circle and placed it on top of the ingredients in the skillet.
The Pioneer Woman star cooked the pizza in a 400 degree Fahrenheit oven for 25 minutes.
After removing the skillet from the oven, she let the pizza sit for a few minutes, then turned it out onto a board. Drummond pointed out that she "used a very well-seasoned iron skillet and that is important in order for it to have nonstick qualities."
"It's a little messy but I have a plan," Drummond said after flipping over the pizza. She covered up any mess with slices of fresh bell peppers and basil leaves.
The full recipe is available on the Food Network website.
Ree Drummond has another easy skillet pizza recipe
Drummond's pizza bianca recipe also utilizes a skillet and an alternate shortcut ingredient for the pizza dough. She demonstrated how to make the quick meal on an episode of The Pioneer Woman.
"To make things easy, I'm actually using a loaf of frozen bread dough," Drummond explained. "These come in regular loaves and all you have to do is just thaw them out and then put them in a bowl with a little bit of olive oil, cover them with plastic wrap, and just let it rise. It takes several hours."
She also shared "the secret" for her unique pizza recipe — she preheats the skillet in a 500 degree Fahrenheit oven for 20 minutes before assembling the ingredients.
Drummond drizzled garlic oil in the pan, placed the dough in the bottom, topped it with another drizzle of olive oil, and put mozzarella and asiago cheeses on top. She baked the pizza for 12 to 14 minutes and finished it with parmesan cheese, truffle oil, and basil before serving.
You can find the full recipe on the Food Network website.