'The Pioneer Woman': Ree Drummond's Unique Coleslaw Recipe Has a Spicy Kick
Ree Drummond gives ordinary coleslaw a spicy flavor profile with the addition of mustard and horseradish. The Pioneer Woman star shared her easy recipe, which adds jicama to the usual cabbage and carrot mixture, plus a tasty dressing made with mayonnaise, whole grain mustard, sour cream, horseradish and hot sauce.
Ree Drummond's unique coleslaw recipe is full of flavor and perfect for your next barbecue or summer party. The Pioneer Woman star shared how this recipe is one of her favorite versions and it's anything but boring.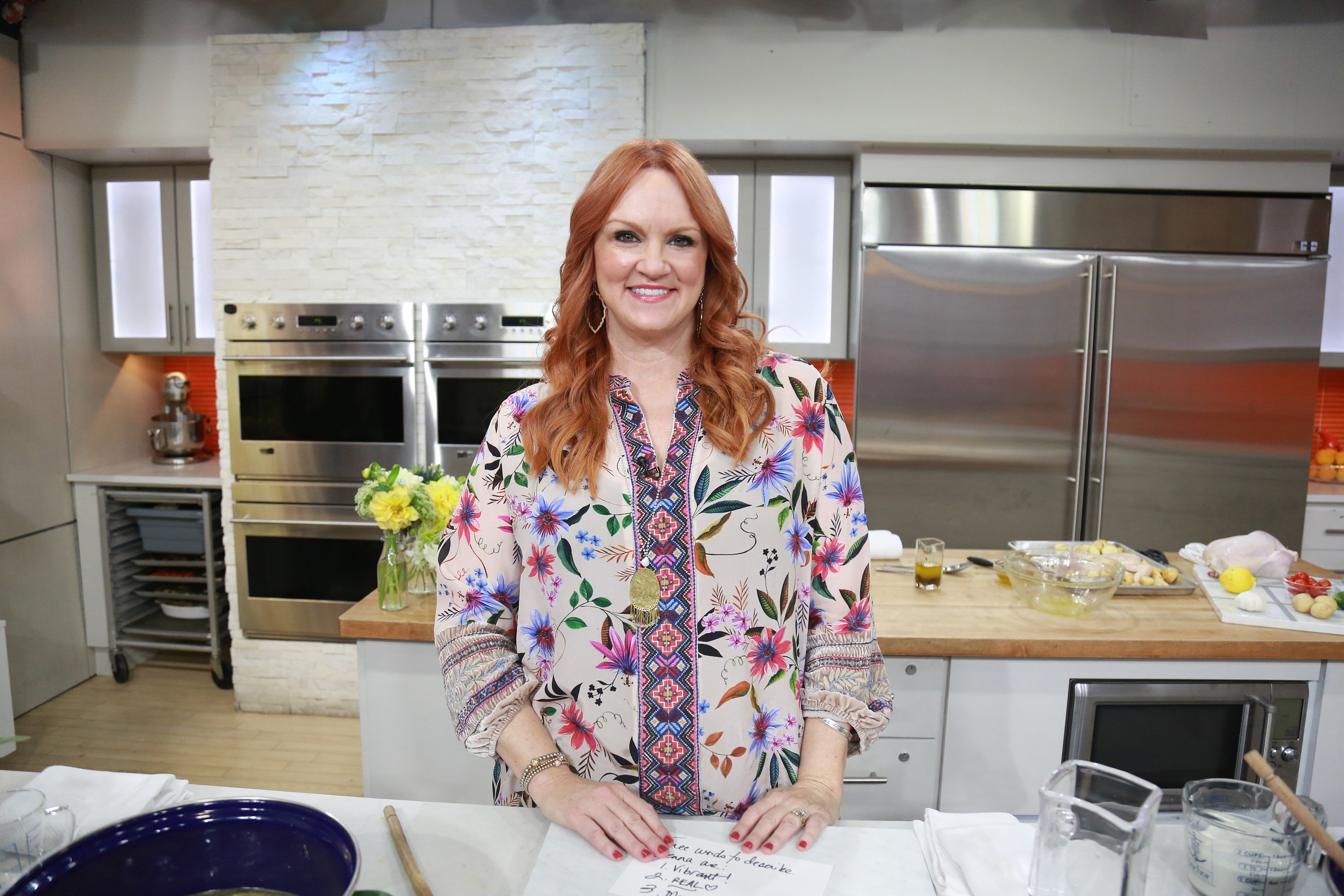 Ree Drummond's mustard and horseradish coleslaw is so easy to make
While demonstrating how to make her coleslaw with mustard and horseradish on an episode of The Pioneer Woman, Drummond shared, "It's one of my favorite versions of coleslaw and the family's going to love it, too."
Drummond grated jicama and put it in a bowl with sliced red cabbage, regular cabbage, shredded carrots, diced apples, and "for great, strong flavor, some really thinly sliced red onions." She explained that jicama is "basically like a Mexican turnip. It is so good. High in fiber, high in vitamin C… I love the stuff."
Then she mixed all of the ingredients together with tongs. "Now you can't have coleslaw without dressing and this mustard horseradish dressing is out of this world delicious," she explained.
She started by adding mayonnaise to a bowl, noting, "In my book, there has got to be mayo in coleslaw." She whisked it with sour cream, whole grain mustard, white horseradish, which "gives it a nice kick," sugar, celery seed, a couple of dashes of hot sauce, salt, and pepper.
Drummond poured half of the dressing over the bowl of cabbage mixture. "I usually do that when I make coleslaw," she explained, noting that you can check to see if any more dressing should be added. "You can always use the leftover dressing for a vegetable dip, a sandwich spread, anything else," she shared.
The Pioneer Woman star tossed the dressing with the other ingredients to coat everything and added a little more dressing. She finished the coleslaw by sprinkling ripped leaves of fresh cilantro over the top. "Cilantro is delicious in coleslaw," she said. "It really makes everything nice and fresh."
The full recipe is available on the Food Network website.
Ree Drummond has a classic coleslaw recipe, too
In June, The Pioneer Woman Magazine Instagram account posted a photo of a more classic coleslaw. "It's not officially summer until you whip up a big ole batch of coleslaw," the caption noted. "As with all great recipes, the secret is in the sauce."
Drummond's classic coleslaw recipe takes just 10 minutes to make with an easy shortcut — a bag of pre-shredded coleslaw mix. Just whisk together the dressing — mayonnaise, apple cider vinegar, lemon juice, salt, and black pepper — then pour it over the coleslaw mix, add parsley and fresh dill, and toss everything together.
A Pioneer Woman blog post for the coleslaw recipe offered some helpful tips, including the suggestion of "keeping the dressing separate and tossing it all together up to 1 hour before serving so the vegetables stay crunchy and the dressing stays thick and creamy."