'The Pioneer Woman': Ree Drummond's Unique Strawberry Shortcake Cake Is 1 of Her Favorite Desserts
Nothing screams summer dessert like strawberry shortcake and Ree Drummond's fun twist on the classic treat is one of her favorites. The Pioneer Woman star shared how to make her easy strawberry shortcake cake and it's guaranteed to impress your family or guests.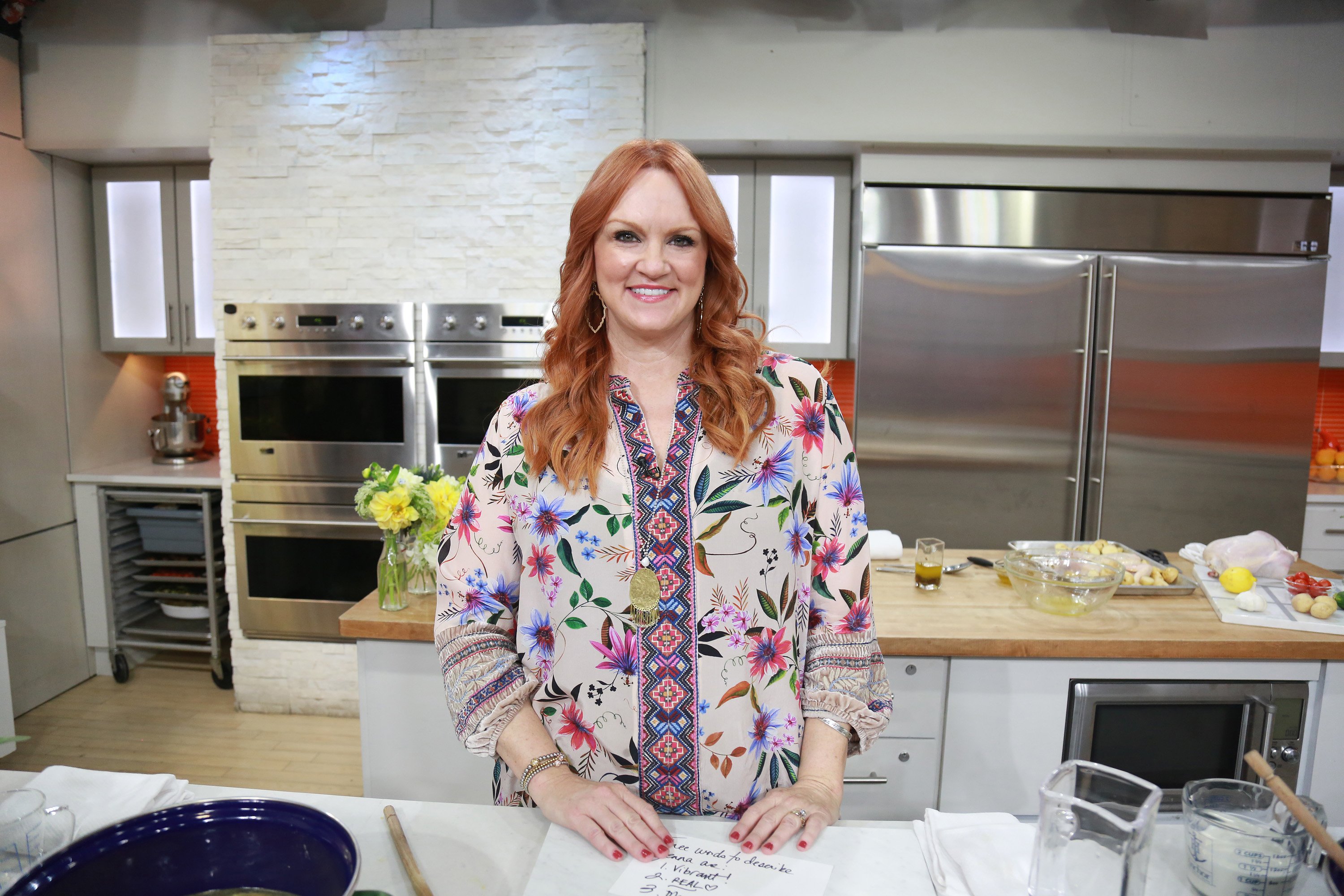 Ree Drummond's strawberry shortcake cake is a fun twist on a classic
Drummond wrote about how she created the cake in a 2009 blog post on The Pioneer Woman website, which she described as "a cross between strawberry shortcake and strawberry cake."
"I came *this close* to making strawberry shortcake — I had plenty of heavy cream in my fridge as well, which I could easily have sweetened, whipped, and plopped over the top of sweet biscuits and syrupy strawberries," she wrote. "Been there, done that … dozens of times. But yesterday, I wanted to be different. So I created something else. I created … a cake."
She continued, "It's a cross between strawberry shortcake and strawberry cake. And get this: I got really creative and decided to name it … strawberry shortcake cake. I'm creative that way."
'The Pioneer Woman' star's strawberry shortcake cake is easy to make
Drummond demonstrated how to make her strawberry shortcake cake recipe on an episode of The Pioneer Woman, beginning with the homemade cake that her daughters helped her bake.
They creamed sugar and butter until it was "light and fluffy" and sifted flour, cornstarch, salt, and baking powder together in a bowl. They added eggs, sour cream, and vanilla to the butter and sugar mixture in the mixer and combined everything before adding the dry ingredients. After baking the cake, they turned it out to cool completely.
Drummond sliced the cake in half to make two layers and laid them out, cut-side up, so she could spoon a strawberry mixture of berries and sugar on top.
"Now I'll just spoon the strawberries, juice and all, right on the cut side of each layer," she explained. "Now I am going to stack these and ice them, but first I'll pop them in the freezer and that makes it a lot easier for the icing to go on. Otherwise the cake would crumble, the strawberries would get all over the place."
She added, "This is one of my favorite cakes."
Drummond "made the most glorious cream cheese frosting" to ice the cakes by combining cream cheese, butter, powdered sugar, vanilla, and salt in a mixer until it was light and fluffy.
"This icing is so amazing," The Pioneer Woman star shared. "I swear they serve cream cheese icing in heaven."
Drummond offered her easy tips for frosting the cake
Drummond placed parchment paper on a cake stand and set the first layer of cake on top of it. "That way I can make a mess and when I'm finished frosting, I can just whisk the mess away," she explained.
She spooned some of the cream cheese frosting on the cake and spread it over the strawberries. Since she had placed the cake in the freezer for 5 to 7 minutes, it made the task much easier. Drummond topped it with the second cake layer and covered the stacked cakes with icing on the top and sides.
On her blog, Drummond described how perfect this dessert is. "I can't really talk about how good this was. If I tried, I might start crying," she wrote. "It's the best strawberry shortcake cake I've ever eaten. An absolute delight!"
The full recipe is available on the Food Network website.
RELATED: 'The Pioneer Woman': Ree Drummond's Easy Frozen Tiramisu Cake Is Her Favorite Dessert