'The Pioneer Woman': Ree Drummond's Veggie Pad Thai Recipe Is a Quick and Healthy Meal
Ree Drummond leans on her pad thai recipe when she's looking for a quick and healthy dinner idea. The Pioneer Woman star gives stir fry a tasty spin with noodles and a simple but flavorful sauce.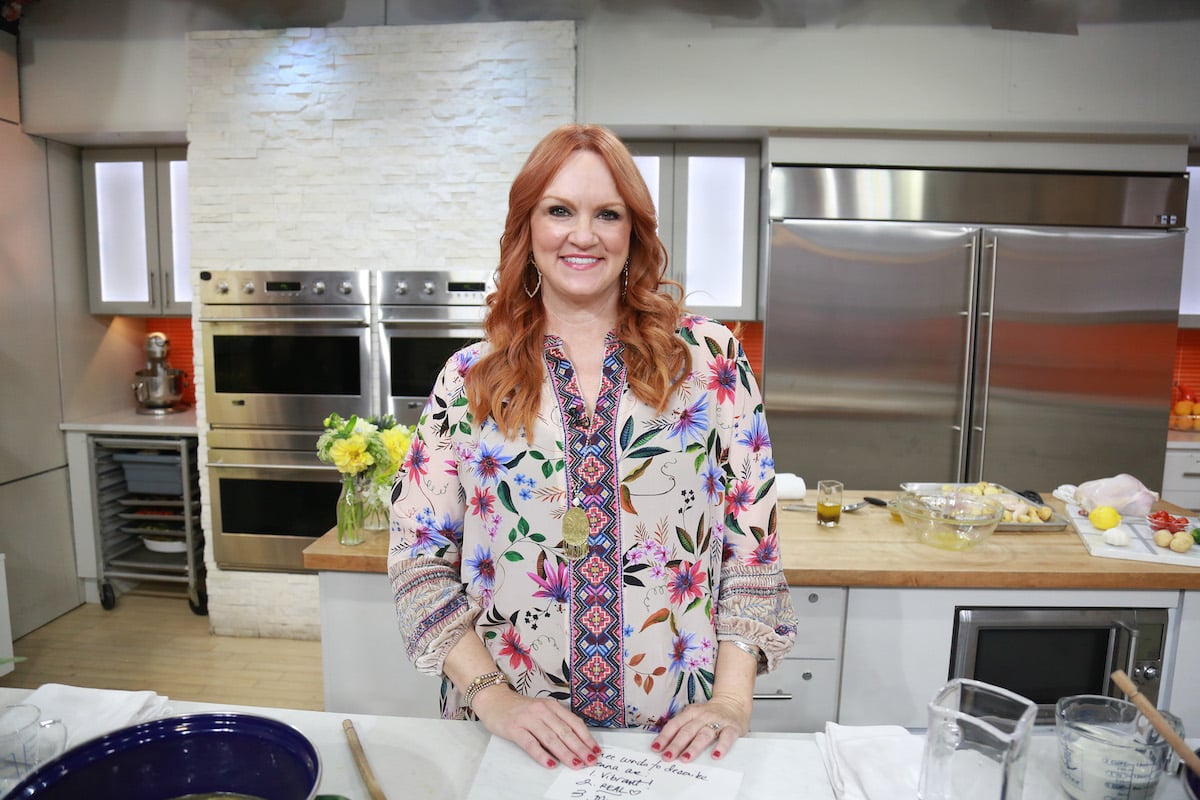 Ree Drummond loves making pad thai when she's in a hurry
Drummond demonstrated how to make her pad thai recipe during an episode of The Pioneer Woman featuring super-fast suppers.
"When I am in a hurry and I need to get supper on the table fast, I often whip up a stir fry," she explained. "And I've got a current favorite I want to tell you about. It involves these rice noodles that I'm rinsing. I think you are gonna go crazy for it."
Drummond continued, "Prepare to fall in love with quick veggie pad thai. It is a stir fry noodle dish with big flavor and it so easy to whip up on a weekday, weekend … whether you have company or just family."
She sauteed sliced mushrooms in peanut oil over high heat then moved the mushrooms to the edge of the pan and added asparagus and red bell pepper strips. "It's such a wonderful, fresh stir fry noodle dish," she said. "One of my favorite ways to eat."
'The Pioneer Woman' star added an easy protein to the pad thai recipe
Drummond had an easy protein for the dish. "Pad thai usually has either tofu or some kind of protein," she shared. "I'm going with a straight veggie version and I am going to add a scrambled egg to the mix. So that'll add a little bit of protein there."
She poured one beaten egg into the pan, stirring it with a spoon to scramble it. Once the vegetables were finished and the egg was set, she removed the mixture from the pan. "The worst thing you can do with a veggie stir fry is to overcook the veggies," the Food Network host said. "You don't want them to be flimsy and floppy. You still want them to have some nice crispness."
Drummond used rice noodles for the dish. "You don't boil them in a pan," she advised. "You actually soak them in boiling water. Took about six minutes to do that and then I rinsed them with cool water. And that's all you have to do with these rice noodles."
She added the noodles to the pan and then got to work on a simple sauce.
Drummond finished the dish with the easiest sauce
Drummond combined low-sodium soy sauce, brown sugar, smooth peanut butter, fish sauce, chili garlic sauce, lime zest and juice, sliced scallions, garlic, and ginger in a blender for 20 seconds then poured it over the noodles and tossed everything together.
"This sauce, by the way, is out of this world," she said. "It is just my idea of heaven."
She added the vegetables to the noodles and tossed the ingredients together. Finally, she stirred in bean sprouts for added texture. "You've got the cool, crisp bean sprouts with the warm noodles," she said. "There's just a lot of good stuff going on in this skillet."
Drummond served the pad thai in a bowl and garnished it with finely crushed peanuts, cilantro, sliced green onions, and sriracha. "Quick veggie pad thai," she said. "Quick cooking does not get any better than this."
The full recipe is available on the Food Network website.