'The Pioneer Woman': Ree Drummond Warned 'Don't Hate Me' for Using a Store-Bought Shortcut but Her Fans Love Her for It
Ree Drummond is taking TikTok by storm lately and her latest recipe video on the platform has fans loving her easy dessert shortcut. The Pioneer Woman star showed how to make her strawberry tart and, to save time, she used a store-bought ingredient that made the whole process a snap.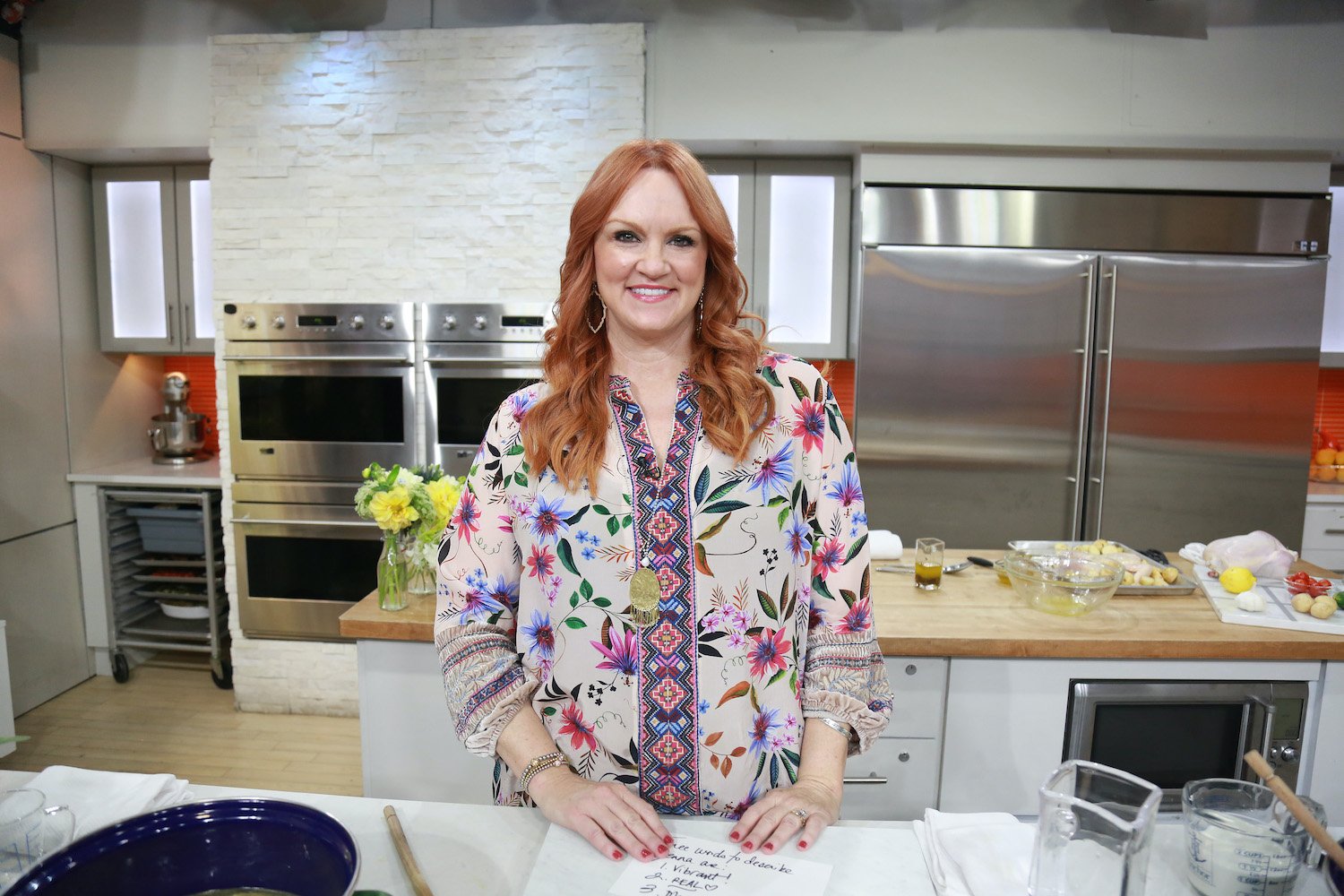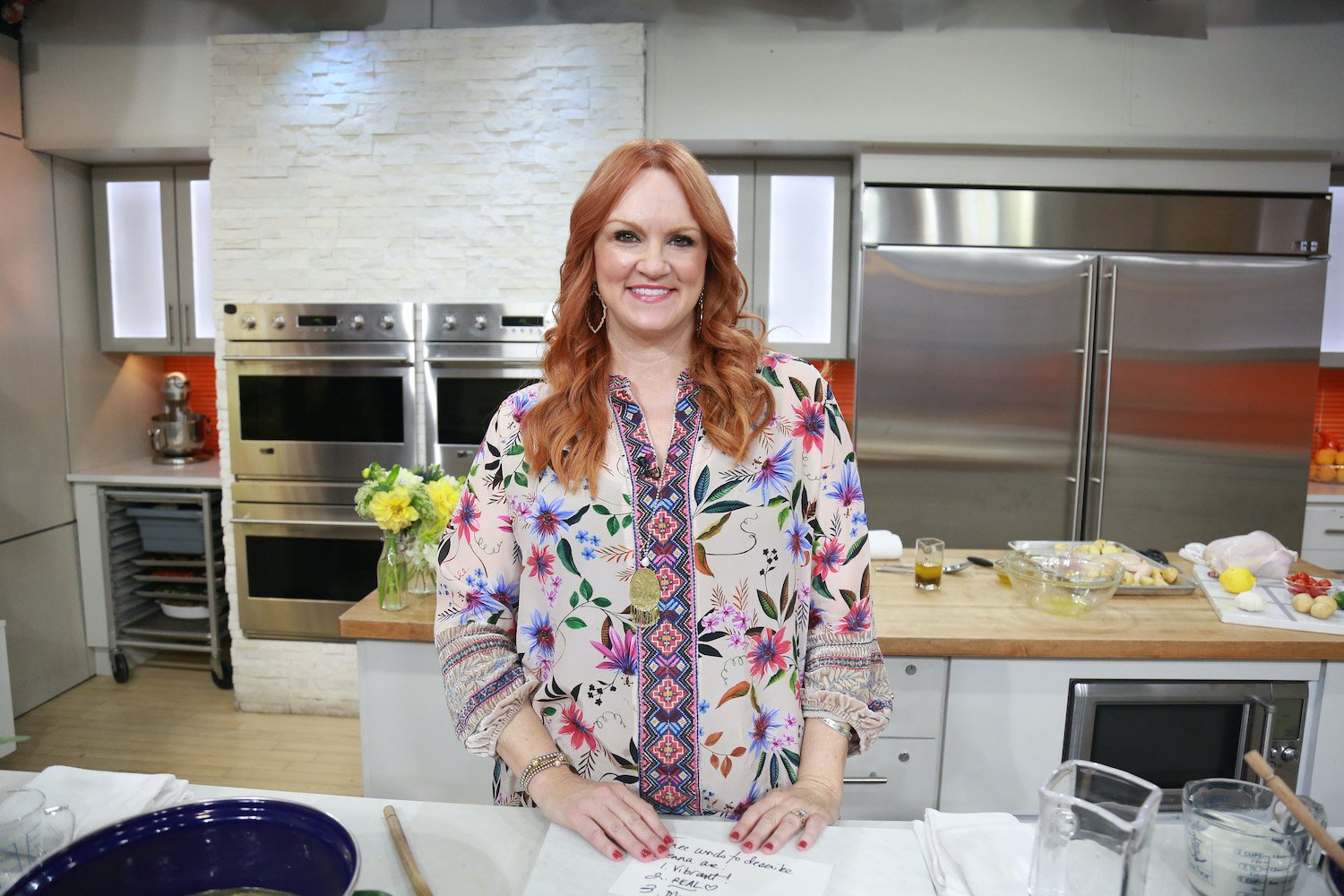 Ree Drummond demonstrates how to make a 'ridiculously easy' strawberry tart
Drummond shared the quick dessert idea in a Sept. 4 TikTok video, with the caption, "Ridiculously easy strawberry tart! You can use blueberries or blackberries if that's more your jam. Heh Heh."
Her video started with The Pioneer Woman star cutting the tops off of strawberries, slicing them in half, and placing them in a bowl with lemon zest, lemon juice, sugar, flour, and a splash of vanilla. "Then stir to make sure the strawberries are all coated," she instructed.
"Now, for the crust, don't hate me but I'm using store-bought pie dough," she explained as she overlapped two circles of pie crust dough on the counter. She used a rolling pin to roll the dough into a big oval, then moved it to a parchment-lined sheet pan and piled the berries in the center.
Drummond shared how to easily fold the edges of the dough to keep the berries contained in the tart. "And you don't have to be fancy at all," she said. "Just keep it rustic."
She made an egg wash and brushed it over the rim of the crust "to make it pretty," then baked the tart in a 400 degree Fahrenheit oven for 30 minutes.
When the tart came out of the oven, Drummond let it sit for 30 minutes, then brushed a mixture of apricot preserves and water over the top of the berries "so they're really glossy."
The Pioneer Woman star then offered up some ideas for serving the delicious fruit tart: "a little softened whipped cream with mint, or some vanilla ice cream with mint, or a little squirt of whipped cream … with mint."
Her "little squirt" of whipped cream completely covered the dessert, but her fans could definitely relate.
The full recipe is available on the Food Network website.
Ree Drummond's fans love her easy shortcut for the tart
Drummond enjoys discovering a good shortcut for her recipes and her fans love that about her. One TikTok user commented, "Looks great! Love that you're using store-bought pie dough. Makes me love you even more."
Drummond shared her love for the shortcut, writing, "You can totally use from-scratch dough, too! It's just nice to have the shortcut when life is crazy (like every day in my house)."
Another fan wrote, "That's why I love you. It's OK to use store-bought pie dough." And others agreed, commenting, "The fact that you're using store-bought makes me love you more!" and "Ain't no shame with using store-bought crust!"
'The Pioneer Woman' answered more fan questions
Drummond also answered fans who had questions about using different fruits in the tart. "This just looks like summer," one fan noted. The Pioneer Woman star agreed and offered the idea of making it with peaches. "It's perfect for summer! Peaches are delicious, too!" she wrote.
Another fan wondered about using other berries or apples for the tart. "Yes, frozen berries work great too!" Drummond explained. "If you use apples, I'd slice them really thin so they have enough time to cook/soften."
The Food Network host also answered a fan question about whether the apricot preserves alter the flavor at all. "No, not at all," she shared. "And you can really use any jam or preserve. Marmalade is great!"