Why Do People Love 'The Pioneer Woman' Ree Drummond So Much?
The Pioneer Woman star Ree Drummond has a following that just keeps growing. Here's why people love the Food Network cook so much.
Fans like Ree Drummond's easy-going nature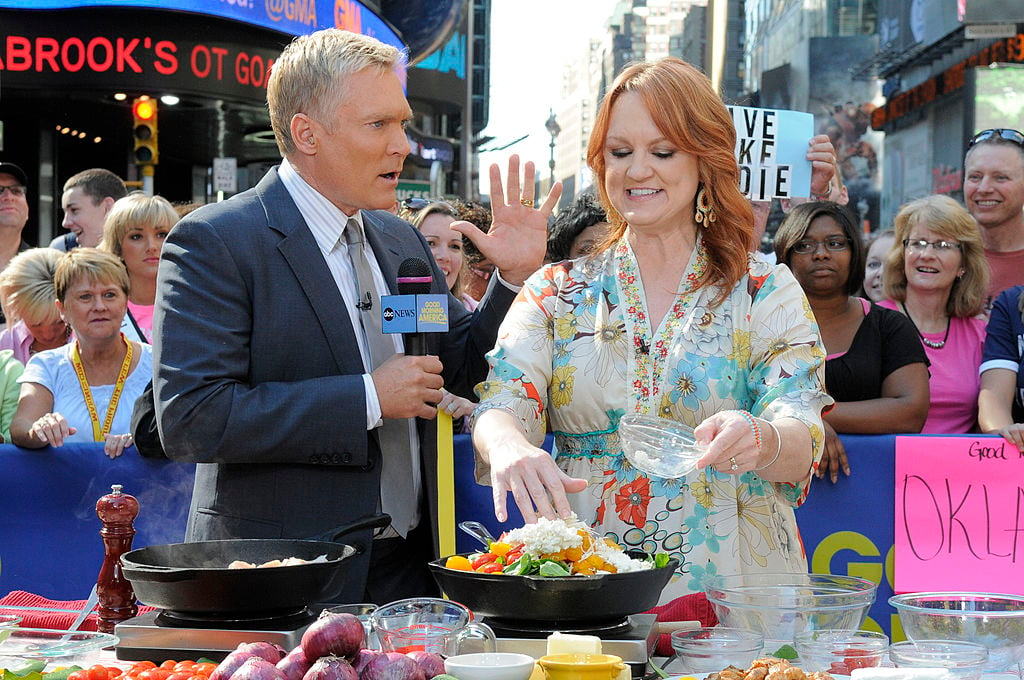 Following a new recipe can be intimidating, but fans say Drummond takes the anxiety out of cooking. The Food Network star doesn't think it's necessary to cook everything perfectly, and her fans love that about her. Drummond says it's important to have fun and just relax when you're making meals at home. She told Today she adopted Ina Garten and Bobby Flay's laid-back attitude. "They just have the attitude that I tend to have when I cook," said Drummond. "Just throw this in and throw that in and you don't have to be so precise all the time. Just make it. Enjoy what you're doing and love the people you're making it for."
Fans say Ree Drummond makes "real food"
One recurring statement among fans is that Drummond makes food they know their family will eat and enjoy. In a 2017 Thrillist article, the interviewer met a group of tourists during her trip to Pawhuska, Oklahoma. One of the women in the group said Drummond is a lifesaver because it takes a lot of effort to get food, so it's necessary for her to cook meals at home. She's grateful for Drummond because she gets a lot of recipe ideas from her shows and cookbooks. "I have to drive nearly an hour to get to a real grocery store," the woman told Thrillist. "That's why I like Ree, she is just like me. She has to cook all of her meals." Another fan agreed, saying she likes the food Drummond prepares. "And she makes real food," she added.
Ree Drummond is popular because she has easy recipes and useful products
Fans say Drummond has helped them put together recipes their whole family loves. One fan on Reddit praised Drummond for having easy recipes and a variety of products at the grocery store. The fan also said she learned a lot from The Pioneer Woman show:
Most people must love her because (at least at my grocery store) she's got product everywhere! Salad dressing, BBQ sauce, pasta sauce, and now frozen foods. Sometimes, she is bland to watch, but I remind myself that she wasn't/isn't made for TV. For me, she is a bit more of a homemade cook than the lovely Sandra Lee, but still lets me cut corners like Sandra Lee. Her recipes are pretty easy, family friendly, and often freezer friendly. This mama needs stuff like that, ha ha! So, I'll deal with the bad acting and forced lines just so I can get more sheet pan recipes out of her.
Read more: Why 'The Pioneer Woman' Ree Drummond Was Hesitant to Launch Her Product Lines
Check out Showbiz Cheat Sheet on Facebook!