'The Pioneer Woman' Ree Drummond's Charcuterie Cheese Board Has No Rules: 'Anything Goes'
The Pioneer Woman Ree Drummond has some suggestions for a charcuterie cheese board and it's the most low stress appetizer.
When it comes to The Pioneer Woman Ree Drummond's charcuterie cheese board, "anything goes." As it should be. The highly customizable cheese board doesn't have to just be a collection of cheese and crackers, after all.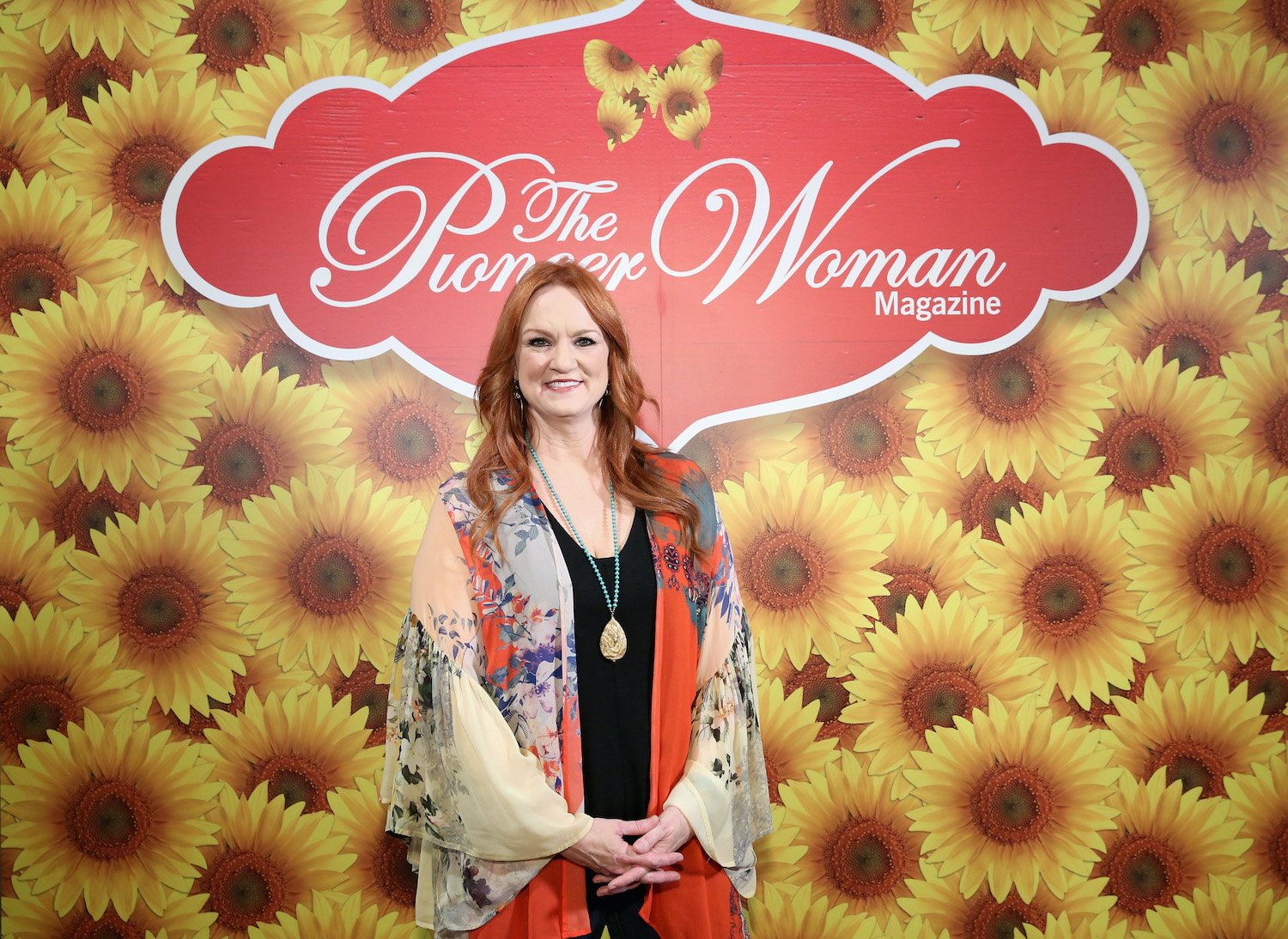 Ree Drummond keeps her cheese board casual
Drummond shared a peek at her casual cheese board in a 2017 Instagram post, explaining the items she assembled.
"Bruschetta bar/cheese board/yummy," she wrote in the caption. "Melon, dried cherries, raw almonds, Brie, Parmesan, marinated tomatoes & olives, asparagus, pesto, fig jam, roasted red peppers, prosciutto, salami, mozzarella balls, marinated mushroom, arugula, basil … and grilled bread to put it on."
She added, "No rules, though. Anything goes. (Except bananas)."
Even Drummond's choice of a platter isn't the most traditional — while many people use a wooden cutting board to present their charcuterie spread, The Pioneer Woman proves that a rimmed baking sheet does the trick nicely. She even adds treats in mason jars to the spread, adding another level of fun presentation.
Homemade 'Pioneer Woman' additions are a nice addition
Since Drummond doesn't stick to any rules with her cheese board, you can really fill out your own spread with some different tastes that will appeal to everyone.
If you're looking for inspiration, consider some of Drummond's recipes to add something homemade to the board.
Her fancy roasted cocktail nuts is one example… plus it's so easy to make.
Ingredients
1 c. roasted unsalted cashews
1 c. walnut halves
1 c. pecan halves
1 c. whole roasted unsalted almonds
1 tbsp. fresh orange zest
2 tbsp. minced fresh rosemary
1/2 tsp. cayenne pepper
1 tsp. sea salt
1/4 c. pure maple syrup
Preheat the oven to 350 degrees Fahrenheit. Combine the nuts, zest, rosemary, cayenne, and sea salt in a bowl. Drizzle the maple syrup over the nut and seasoning, stirring to combine.
Spread the nuts on a sheet pan in one layer and bake for 30 minutes, stirring once halfway through.
Drummond also kicks up a plain log of goat cheese with some fun and tasty additions. Her festive goat cheese recipe brings a bit of color to any charcuterie board.
Ingredients
Two 4-ounce packages fresh goat cheese 
3 tablespoons finely chopped fresh dill
1 1/2 tablespoons finely chopped dried cranberries  
1 1/2 tablespoons finely chopped skinned pistachios  
Freeze the packages of goat cheese for 15 minutes. Spread the chopped dill on a cutting board for a few minutes so it dries. Meanwhile, mix the chopped cranberries and pistachios together and spread on another area of the cutting board.
Remove the goat cheese from the package, then roll one in the chopped dill until it's coated. Then roll the second cheese log in the cranberry and pistachio mixture.
Wrap the cheese in plastic and chill until ready to serve.
Drummond's fried mozzarella recipe is a fun and easy addition to any cheese board too. Roll egg roll wrappers around string cheese, then fry until crisp, then lay them on a paper towel to drain the excess oil before serving.
Ingredients
12 packaged egg roll wrappers
12 pieces string cheese
Vegetable oil, for frying
1 cup store-bought marinara sauce