'The Pioneer Woman' Ree Drummond's Favorite Breakfast Order at the Mercantile Isn't What You Expect
There's something so delightful about watching The Pioneer Woman Ree Drummond on TV. Maybe it's her refreshingly down-to-Earth personality or how she's so undeniably good at whipping up hearty country meals. Whatever the reason, fans can't get enough of her.
Drummond enjoys national name recognition thanks to her Food Network show, The Pioneer Woman, plus multiple books and a colorful product line at Walmart. But Drummond is most famous in her tiny hometown of Pawhuska, Oklahoma. You could even say she's a local celebrity.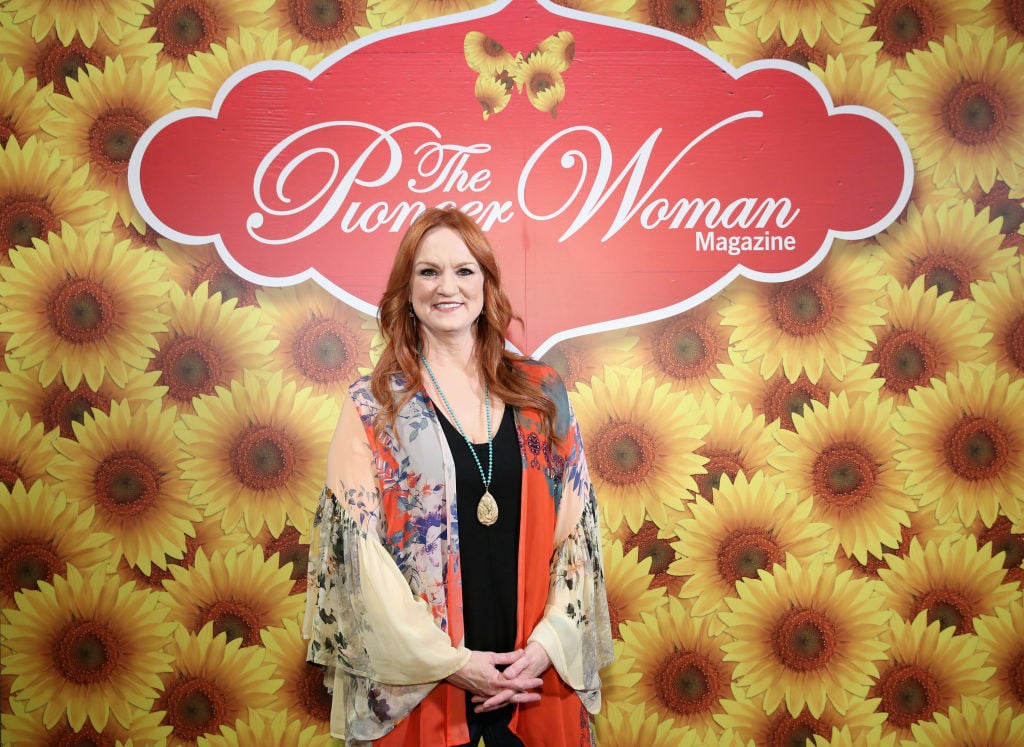 'The Pioneer Woman' runs a restaurant in Pawhuska
Drummond's restaurant Mercantile (nicknamed "The Merc") in Pawhuska is a surprisingly popular tourist destination. It's located hours from any major city, but that doesn't stop fans from flocking there to shop, eat, and hopefully catch a glimpse of the television show host herself. Even years after the grand opening, fans still line up for hours for the rare privilege of dining at this local hotspot.
Drummond and her husband Ladd aren't at the restaurant every day, but they do make periodic appearances when they have time. Recently, The Pioneer Woman shared a photo to her Instagram showing exactly what she liked to order for breakfast.
Ree Drummond picked a non-traditional breakfast item off the menu
The 51-year-old cookbook author is known for her classic, treasured recipes that almost anyone can prepare at home. But for her order at The Merc, Drummond chose something a little more offbeat compared to what she normally whips up.
On her romantic breakfast date, Drummond shared that she ordered Migas, a Tex-Mex breakfast dish made with guac, sour cream, Pico de Gallo, and breakfast potatoes. She also had a biscuit with jam on the side.
But that's not all. Drummond also said she stole a few bites of Ladd's more traditional pancake breakfast. The photo made it look like a hearty, delicious way to start the day!
Her cinnamon rolls are legendary — and they're on the menu, too
Drummond is known for her modesty and doesn't typically boast, but when she has a hit, she's not afraid to share it. The Pioneer Woman has gone on record saying her cinnamon rolls are "the best in the world," and luckily for anyone who visits The Merc, they're available on the menu.
Even though Drummond didn't order cinnamon rolls during her recent breakfast date, it's easy to imagine that she'd encourage visitors to try the gooey, sticky treats at least once while visiting.
Don't expect to find any bananas at The Merc
One thing you won't be able to sample at The Pioneer Woman's restaurant? Banana pancakes. Or banana muffins. That's because Drummond has a legendary hatred of bananas that's so extreme she refuses to eat or serve them.
"I hate, abhor, loathe, and recoil at the sight of bananas," Drummond explained. "I've disliked them my entire life, even when I was a baby… In my entire forty-two years on this earth, I've never eaten a whole banana. I've had accidental bites here and there, half of which were promptly spit out into a napkin."
So for anyone planning a trip to Ree Drummond's restaurant, remember to try the cinnamon rolls, sample the Migas, and never, ever say the word banana!