'The Pioneer Woman': Ree Drummond's Loaded Nachos Make the Perfect Super Bowl Snack
Is there any Super Bowl snack more classic than nachos? The Pioneer Woman Ree Drummond loads her nacho recipe with the typical favorite toppings and adds one delicious twist: chicken.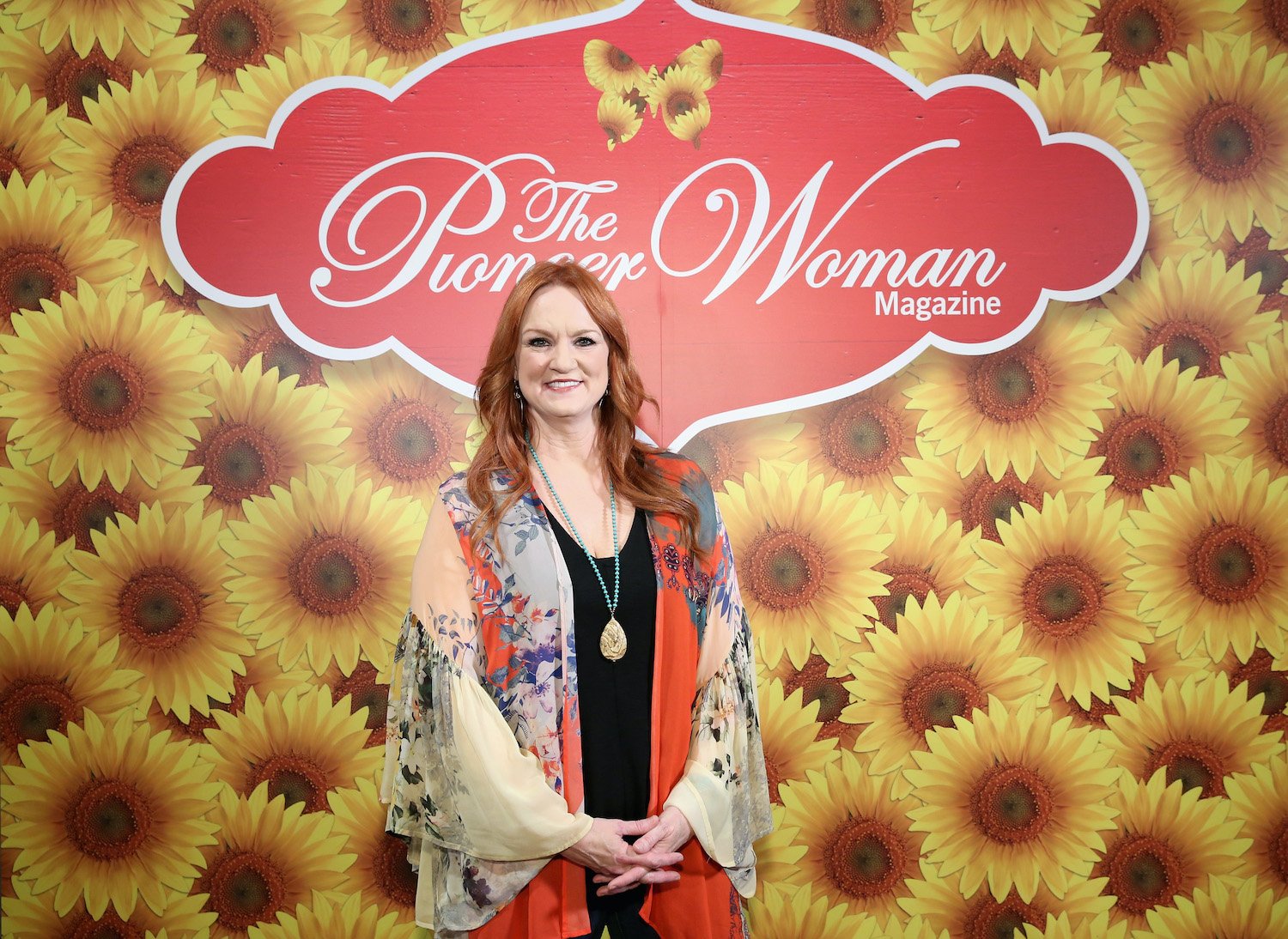 Ree Drummond's nachos are totally customizable
Drummond demonstrated how to make her chicken nachos two different ways on her Pioneer Woman cooking show. One option is a platter of nachos layered with meat and cheese, while another includes the addition of assorted toppings to take the appetizer to the next level.
Ingredients
4 boneless, skinless chicken breasts
2 tbsp. taco seasoning
2 tbsp. chili powder
1/4 c. olive oil
Salt, as needed
1 can (8 ounces) tomato sauce
2 c. hot water
Several dashes hot sauce
Tortilla chips
Cheddar Jack cheese, grated
Optional toppings: pico de gallo, sour cream, sliced black olives, sliced green onions, cilantro leaves, and guacamole.
Drummond begins by seasoning the chicken breasts with taco seasoning and chili powder and adds them to a pan with heated olive oil. She cooks the chicken for 10 minutes, flipping midway through until fully cooked.
The Pioneer Woman removes the chicken and shreds it with two forks. She adds the water and tomato sauce to the pan, as well as a few dashes of hot sauce, whisking together and bringing the sauce to a boil, then places the shredded chicken in the sauce.
When assembling the nachos, Drummond places the chips on a platter, tops with grated cheese, then adds a layer of shredded chicken — and repeats the layering, ending with a final sprinkle of cheese.
Cook the nachos at 350 degrees Fahrenheit until the cheese is melted.
A second variation is made exactly the same way but includes the addition of more toppings. Drummond adds jalapenos, chopped tomatoes, black olives, sliced green onions, and sour cream.
Drummond notes on her recipe that any leftover meat can be stored in the refrigerator to be used for tacos or quesadillas.
'The Pioneer Woman' has a fun twist on a snack board
Drummond also provided the instructions for building a sweet and savory snack board with a football theme that is a fun addition to any Super Bowl menu.
The Pioneer Woman's snack board uses green and white candies and treats, such as white chocolate covered pretzels, green gummy bears and rings, and green mint candies. This is assembled to create a "field" while an assortment of crackers and pretzels is placed in the center to resemble a football.
She adds some thinly cut cheese to create the football's laces.
RELATED: 'The Pioneer Woman' Ree Drummond Introduces 'Bonus Kid' Jamar: Why She Waited So Long to Share the Details
Ree Drummond's guacamole has a surprising ingredient
Drummond's guacamole is an easy recipe to make and add to your game day nachos or can be served with just plain chips.
Ingredients
3 ears corn
6 whole avocados, diced
1 whole tomato, diced
1/3 c. onion, finely diced
2 cloves garlic, finely minced
2 tbsp. diced jalapeno
1 whole lime, juiced
1/2 tsp. kosher salt
1/4 tsp. ground cumin
1/2 c. cilantro leaves
Grill the corn on the cob and, when it's cooled, slice off the kernels. Remove the avocado pits and dice the insides into small cubes before scooping with a spoon and adding it to a bowl. Combine all of the ingredients and stir.