'The Pioneer Woman' Star Ree Drummond and Daughter Alex Look Adorable in Matching Floral Outfits
Food Network star Ree Drummond is best known for cooking up cozy, hearty meals on her Oklahoma ranch in the show The Pioneer Woman. Drummond often takes inspiration for her recipes from her family, whether it's cooking for husband Ladd after a long day with the cattle or preparing a family meal for when her kids return home from college. Throughout her years on the show, Drummond has also introduced us to the close bond she shares with her kids.
Drummond's shares a special connection with her daughter, Alex, because she's the Food Network star's first born. And the two looked adorable in matching florals during a recent appearance.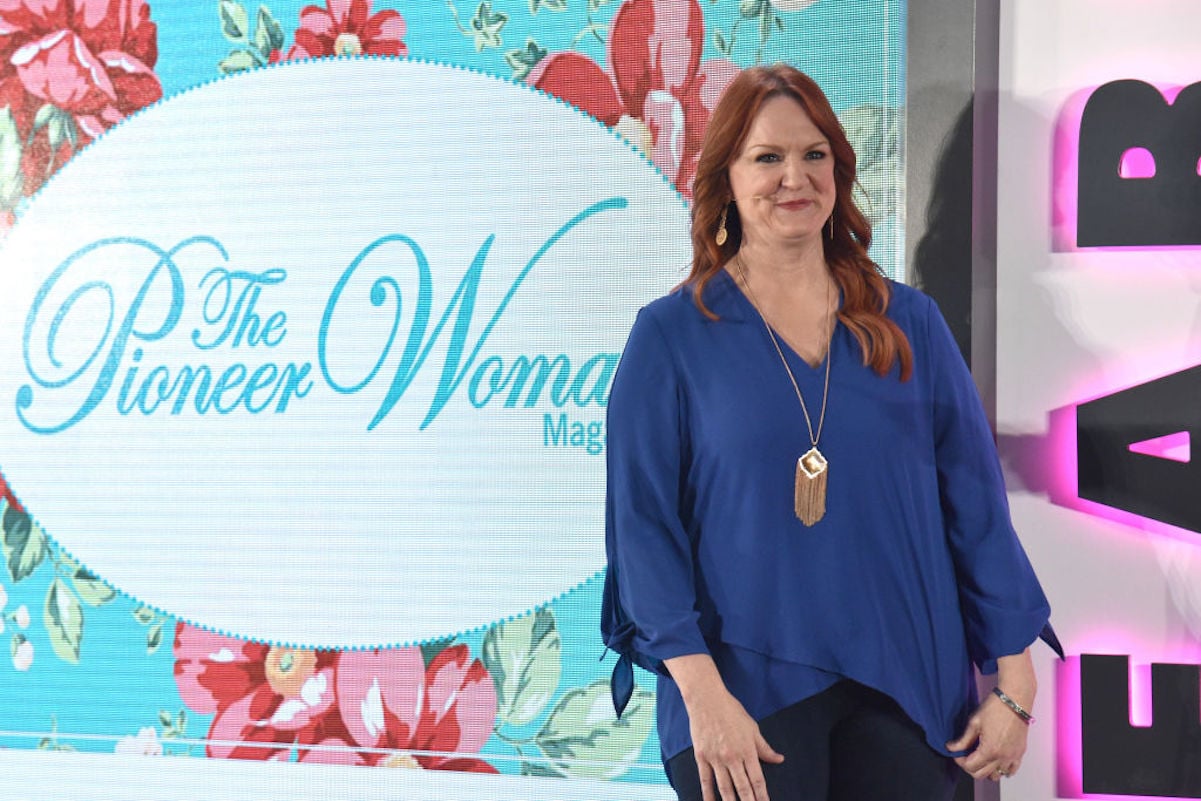 Ree Drummond shares a strong connection with her oldest daughter, Alex
Drummond raised four kids on her Oklahoma ranch, and the family recently welcomed a new addition with their son Jamar. Now, the five Drummond kids have mostly gone out on their own, with Alex and Paige having graduated college, Bryce and Jamar currently attending college, and Todd preparing to enter his senior year of high school.
Drummond loves all her children, but she has an especially close bond with Alex because she's Drummond's first daughter. Alex has often been featured on Drummond's Food Network show, and when the pandemic hit in 2020, Alex took the reins on filming her mother so the show could go on.
Once Alex started dating Mauricio Scott, Drummond welcomed him with open arms; Alex and Mauricio wed in May 2021.
Ree and Alex Drummond were recently twinning in adorable matching florals
The Drummond ladies often collaborate on Ree Drummond's projects, with Alex and younger sister Paige both helping to film, plus the two daughters becoming models for their mom's clothing line.
Recently, Alex posted an Instagram photo of her and her mom hosting an outdoor-themed live stream, and the two wore complementary outfits that appeared to be from Drummond's summer clothing collection. "Just another day in the office," part of Alex's caption read. Fans loved the mother-daughter duo donning matching florals.
"You two are the best of the best," one fan wrote.
"You 2 [sic] are so cute!" another person commented.
Another user suggested Drummond and her daughter looked like they could be sisters, while someone else asked if Alex will continue working with her mother. Though Alex didn't respond to the question, it seems likely the two will keep appearing together.
Alex Drummond previously said she's in no rush to start a family
Alex is the only Drummond daughter who has tied the knot; she wed Mauricio Scott in spring 2021 on the Drummond family ranch. Now, the two have settled down in Dallas, Texas, near where they went to college, though Alex returns to Oklahoma often.
Alex previously told People that she often gets asked when or if she and Mauricio will start a family. However, the 24-year-old made it clear that she isn't in a rush. "People have asked, 'Oh, are your parents in a rush for you guys to have a baby and get grandchildren?'" she said. "But I really have felt no pressure from my parents to rush into that." Alex added that her parents told her and Mauricio to "enjoy marriage" since they're both "still so young."