The Podcast by 'Sopranos' Actors Robert Iler and Jamie-Lynn Sigler Hasn't Exactly Caught Fire
In early 2019, around the 20th anniversary of the premiere of HBO's The Sopranos, many couldn't help but wonder what some of the show's former stars have been up to in recent years.
For performers such as Edie Falco and Michael Imperioli, you only needed a quick check on IMDB.com to see how they've been spending their time. (Falco in particular has been in-demand since The Sopranos wrapped in 2007.)
But with Robert Iler, the actor who played A.J. Soprano, you had to dig a little deeper. Years after The Sopranos ended, he described how much he loved the Las Vegas lifestyle and could play poker for the rest of his life. Apparently, he decided against that after the Sopranos 20th anniversary.
In September 2019, Iler moved to Los Angeles, where he and Jamie-Lynn Sigler (Meadow Soprano) kicked off a podcast called Pajama Pants. So far, the podcast hasn't quite caught fire, but it's only been two months since the pair added video to the presentation.
Robert Iler and Jamie-Lynn Sigler got the idea after the 'Sopranos' 20th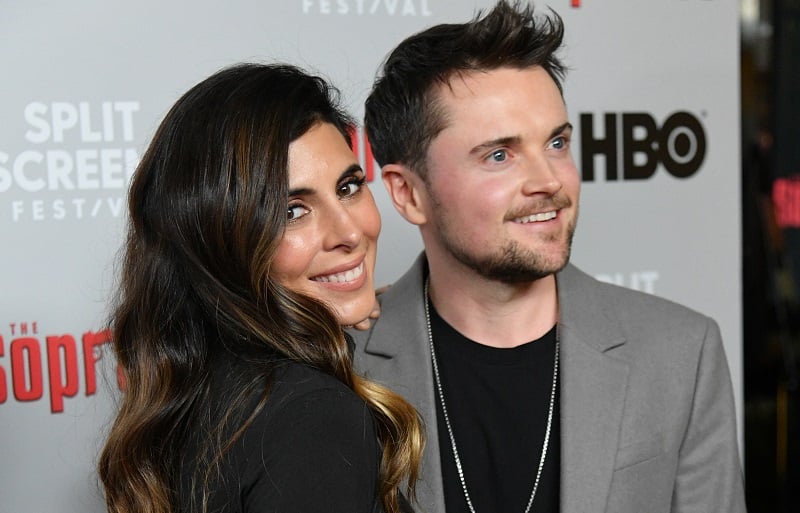 Talking with Page Six in February 2020, Iler (now 35) spoke of how he and Sigler, 38, got the idea for Pajama Pants. "It was me and Jamie sitting around in the hotel for the anniversary in pajamas," he said. "We've been best friends for 20 years."
After Iler enlisted Kassem G (of California On fame), the threesome had the lineup in place to begin Pajama Pants. As Iler told Page Six, the move to L.A. represented a new chapter in his life. "There was nothing else for me to do creatively in Vegas," he said. "I just kind of felt trapped."
Of course, starting a successful podcast takes more than an attachment to a show — even one as popular as The Sopranos. To date, the available engagement numbers haven't been huge for Pajama Pants. (It peaked at No. 51 on Spotify Family Podcasts but hasn't ranked at all on Apple.)
Elsewhere, since the show added video, episodes on YouTube have fluctuated from 2,600-9,000 views for nine of the first 10. (The show has 3,580 subscribers on YouTube as of March 18, 2020.) But there have been encouraging signs. The February 11 visit of Joey Diaz, for example, saw views spike to 70,000.
'Pajama Pants' has a very freewheeling vibe
If you like your podcasts freewheeling (i.e., with as little structure as possible), Pajama Pants may be a good fit for you. Iler, Sigler, and Kassem G have a habit of starting shows mid-conversation (or mid-argument, as the case may be).
On a March 2020 visit by Aida Turturro (Janice Soprano), the show kicked off with Iler and Kassem arguing about something obscure. "I said 'scene,'" Kassem began. "I thought you said 'screen,'" Turturro remarked. After Iler and Kassem spent another 20 seconds on the subject, Turturro backed down.
"I don't know if I can compete with this," she said, as Sigler focused on her phone in the background. "Guys! Aida Turturro is here," Sigler finally said, loudly, cutting into the conversation. And off they went in an interesting behind-the scenes look at The Sopranos.
Once the Pajama Pants team and their guests get going, the show usually gets more interesting. Or they may just spend half a show on an online quiz you'd never take (freewheeling, we said).
But if you're a Sopranos fan who enjoys podcasts, Pajama Pants is definitely worth a shot — at least until a new show by Imperioli and Steve Schirripa arrives in April.
Also see: The Great 'Sopranos' Joke James Gandolfini Wanted Removed From the Script