The Politician': Ryan Murphy Says Season 3 Is 'A Couple of Years' Away
Ben Platt fans fell in love with his portrayal of Payton Hobart in The Politician. Created by Ryan Murphy, Brad Falchuk, and Ian Brennan, the first season of the show tells the story of power-hungry high schoolers who focus on triumphing over one another instead of their interpersonal relationships. 
The sophomore season of the series will debut next month, but Murphy says fans will be waiting a long time for season 3. Here's why.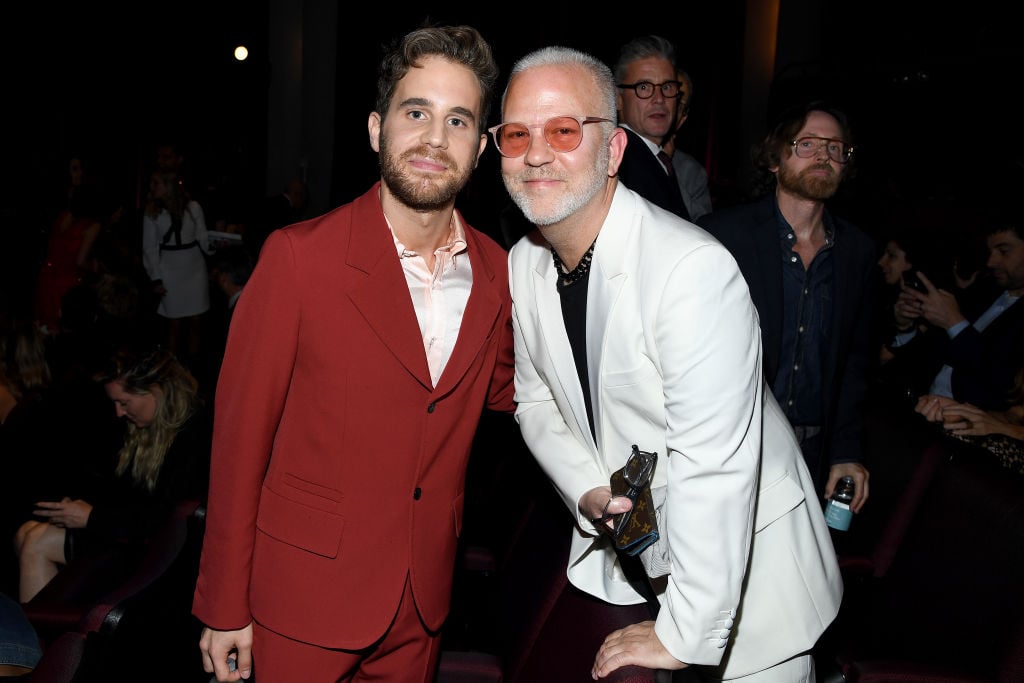 'The Politician' Season 2 comes out this June 
Season 1 starred an incredible cast featuring Zoey Deutch, Lucy Boynton, Bob Balaban, David Corenswet, Julia Schlaepfer, and Laura Dreyfuss. The Politician also features Theo Germaine, Rahne Jones, Benjamin Barrett, Bette Midler, and Gwyneth Paltrow. Murphy-favorite Jessica Lange was also part of season 1. A majority of these players will return for season 2. 
Netflix will release The Politician's second season on June 19, 2020. Season 1 debuted on the streaming platform in September 2019. Since two seasons were ordered from the start, Murphy and company got started on season 2 right away. Fortunately, the season was completed before the coronavirus (COVID-19) pandemic shut down production for several movies and television series. 
Season 1 jumped ahead in time 
Payton — a high school student with a highly detailed plan to become class president and eventually, president of the United States — experiences a unique senior year. Payton is unable to achieve his goal of becoming class president, which he views as the ultimate failure. 
The finale episode of the series jumps ahead three years, giving viewers a glimpse of a less up-tight Payton who has completely given up. Ultimately, his friends convince him to go up against New York State Senator Dede Standish (Judith Light), who has her own political ambitions. Armed with scandalous knowledge regarding Dede's sexual preferences, Payton prepares to challenge her for the senate seat.
What fans can expect in 'The Politician' Season 2
Murphy teased the "Ben Platt versus Bette Midler and Judith Light aspect" of season 2 to Collider. He described it as a story of "baby boomers" versus the next generation — something he feels is at play in the current political landscape. "[Season 2 is the story of] baby boomers asking themselves, 'Is it time for us to pass the power that we have onto the next generation or are they too dumb to figure it out yet?'" Murphy said. "[Season 2] feels much more adult, much more sexualized. It's really great. Particularly Judith and Bette Midler, I think their performances are extraordinary." 
Murphy said fans could be waiting 'a couple of years' for season 3
Season 2's release is coming up, but Murphy has different plans for season 3. Murphy wants the third season to be the last. As such, he wants to "take a couple of years off and have Ben Platt "get a little bit older for his final race." 
Murphy always intended for Payton to run for president in the series, it makes sense for Platt to age for the role. "That's always what we had designed, and I think that's what our plan is. I'm going to wait. Ben is young, so I want to wait a couple of years to figure out how we age him up a little bit." 
Despite having to wait an unknown amount of time for the third and final season of The Politician, fans are eager to see where season 2 takes them.