The Poorest Kardashian-Jenner Sister Is the Only 1 With a Real Career
Even though Kylie Jenner got stripped of her billionaire status in 2020, she and the other members of the Kar-Jenner clan have hundreds of millions of dollars in the bank. The family rose to fame thanks to their popular reality show, Keeping Up with the Kardashians, but that's not the main source of their wealth anymore.
The Kardashians are fantastic at marketing themselves and translating their popularity into lucrative product lines and sponsored Instagram posts. They are the gold standard when it comes to "social media influencers."
Meanwhile, the poorest Kar-Jenner sister also happens to be the only one with a real career. How did that happen?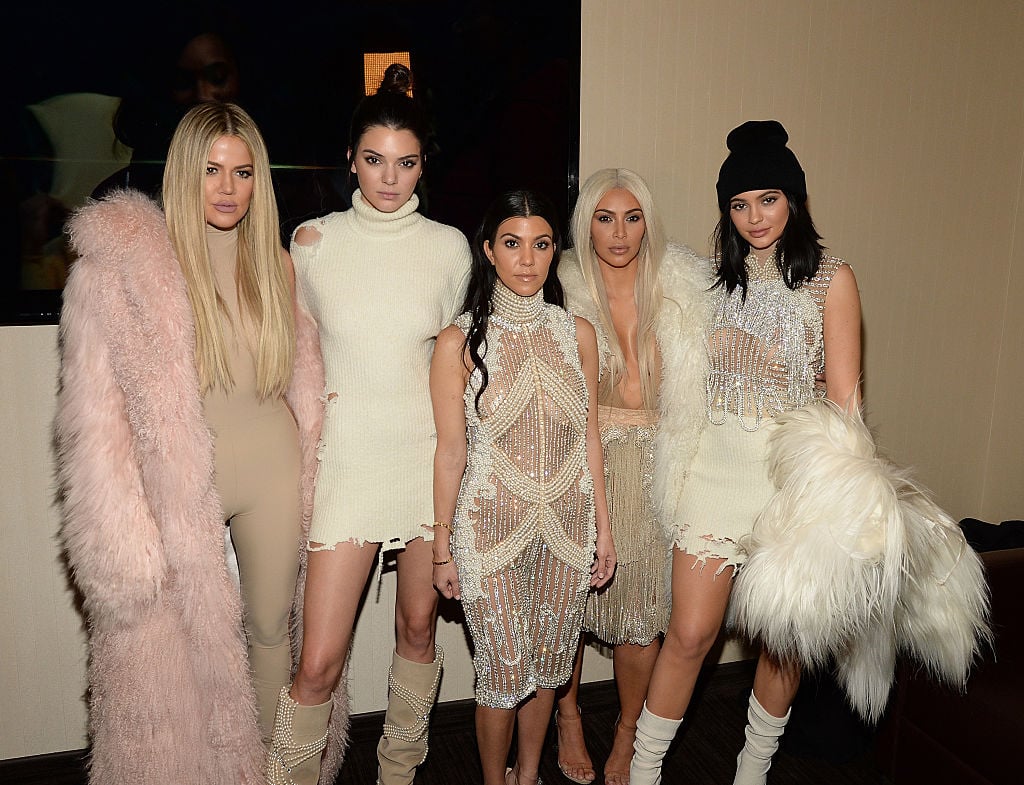 Kylie Jenner is the richest in the Kar-Jenner clan
Kylie Jenner was in hot water thanks to the "web of lies" concerning her net worth. The youngest sister and founder of Kylie Cosmetics made headlines in March 2019 as one of the youngest female self-made billionaires. But then, just one year later, the media mogul was accused of faking tax returns and providing other misleading information to make her net worth appear larger.
However, even though she's not considered a billionaire anymore, Kylie is worth a staggering $900 million and is the richest Kardashian sister by a huge margin.
Kendall Jenner has the lowest net worth, but is the highest-paid supermodel
Most Americans would love to have a net worth of $18 million, but when it comes to the Kar-Jenner clan, that's almost like nothing. Kendall Jenner is a working supermodel and was the highest-paid model of 2018, Business Insider reported. But that wasn't enough to financially best her highly successful sisters.
Different sources report different numbers for Kendall's actual net worth, with some estimating her wealth as of 2020 is closer to $45 million. That's still much less than the highest earner, Kylie, but would at least put her closer to her richer sisters.
Other Kardashian-Jenner earnings
If Kendall's salary really did grow to $45 million, then she's not in dead last place anymore. Poosh founder Kourtney Kardashian has an estimated net worth of $35 million, putting her wealth threshold closer to the realm of Kendall. It's still pretty wild to think about, considering Kourtney doesn't have a full time job.
The second richest Kardashian is the one who made them famous in the first place. Kim Kardashian has an estimated $350 million net worth thanks to her booming KKW Beauty business plus her enormously lucrative social media platform, which earns her up to $900,000 per post.
Khloé Kardashian has a net worth of around $60 million. She's also known for doing product endorsements and earning through her popular social media accounts. And then there's the "momager" Kris Jenner, who has a net worth of around $91 million despite not having any clear employment.
Kendall Jenner is the least popular of the group
If fame helps the Kar-Jenners make money, then it makes sense why Kendall has the least. Because Kendall has always been more hesitant to share the details of her personal life, she has fewer social media followers and, therefore, fewer opportunities to make money the way her sisters do.
Still, she's not doing too badly despite being the "poorest," so don't feel too bad for Kendall.