'The Porter Wagoner Show': Porter Wagoner Said He Fired Dolly Parton, Dolly Says Porter Wouldn't Let Her Leave
Dolly Parton and Porter Wagoner once sang: "Two sides to every story — you tell yours and I tell mine." And so it went when the musicians parted ways. Shortly after the "Light of a Clear Blue Morning" singer set off on her own, Wagoner told the press it was he who'd kicked her out. But if you ask Parton, she'll tell you she'd been trying to convince Wagoner to let her go for ages.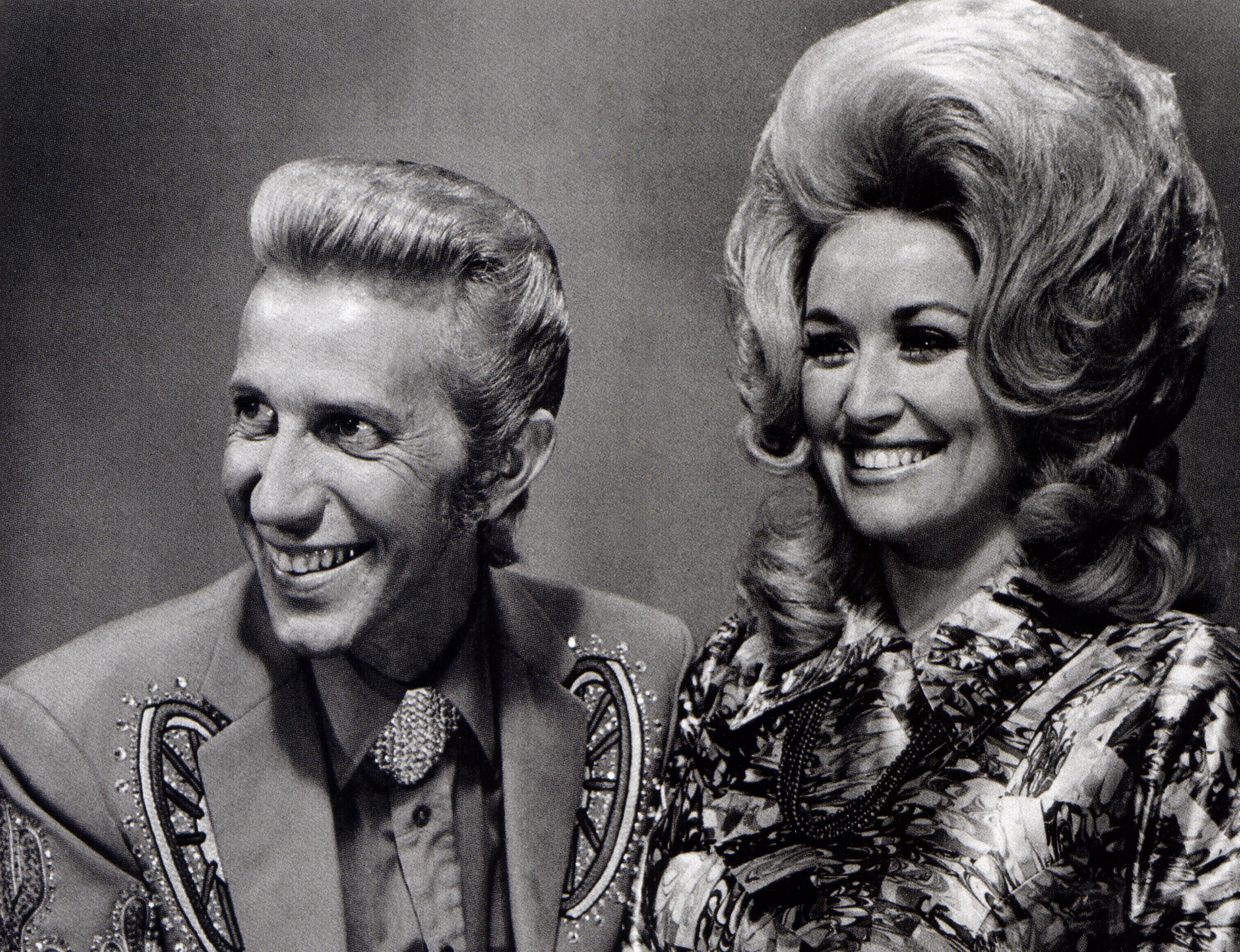 Porter Wagoner said he fired Dolly Parton from 'The Porter Wagoner Show'
Parton left The Porter Wagoner Show in 1974. A few years later, Wagoner told the Tennessean that the "Jolene" singer "didn't quit." He "let her go."
"No, no, no, she couldn't stay," he told the publication, as recorded in the book Dolly on Dolly. "I let her go. Dolly didn't quit me. I gave her notice in Tulsa, Oklahoma, that she needed to get her own band together because I wasn't going to travel and have a girl that I had to fight with on the road with us. I'm not bitter because Dolly left my show in any sense."
He went on to insist that he's "not bitter at her at all," just "disappointed to find out she's not made of what I thought she was."
RELATED: Dolly Parton on the Type of Men She's Attracted To
"To me, Dolly Parton is the kind of person I would never trust with anything of mine," he said. "I mean, her family, her own blood, she would turn her back on to help herself. I'm not that kind of person. I don't care about talkin' about it 'cause most people would think I'm bitter at Dolly. I'm not bitter at her at all."
Parton responded to Wagoner's comments in an interview with Melody Maker's Colin Irwin.
"I won't put myself on his level," she said. "I will say that it was unfair and untrue and that's all I'll say. . . . It kills you when somebody tells things that just aren't true. It just killed my daddy, it was just so bitter and untrue. But I really don't care to discuss it if you wouldn't mind. I could say a lot of things, but I'm a more considerate person on that level. I don't think I have to slander people to be accepted."
Dolly Parton says she begged Porter Wagoner to let her leave
Parton has a different story. Parton says she told Wagoner that she'd be his "girl singer" for five years. After seven, she was more than ready to leave. Not only was she tired of getting into heated argument after heated argument with Wagoner, but she wanted to chase her own dreams as a solo artist.
"He would say, 'This is my damn show,'" Parton said in an interview with Dolly Parton's America in 2019. "I'd say, 'I know, but this is my damn life, and we're not talking about the show, I'm talking about my life. I'm talking about my future. I can't stay here as the girl singer forever. I want an individual career. I am my own self. I didn't come to Nashville to be just part of a duet and to be a girl singer in somebody's group. I want my own band. I want my own show. I want my own dreams.'"
Parton said Wagoner would tell her she couldn't leave because he "made" her.
"I'm not taking anything from you," she would say, "I appreciate everything you've done, but I never promised you forever."
RELATED: When Dolly Parton Opened For This Musician, She Wanted to 'Pipe Marijuana Smoke' in to Loosen Up the Stuck-up Audience
The fighting got to be too much and Parton couldn't take it anymore.
"I just finally just thought I'm going to break myself if I don't go, because all we were doing was fighting, and it just wasn't working," she said. "I couldn't think. I couldn't sleep. I couldn't eat. He wasn't happy either. I thought, 'This is just insane. We've got to do something.' That's when I went in and said… I thought, 'He's not going to listen.' We'd fought. I'd go home crying. That's when I wrote 'I Will Always Love You' and went back to sing it."
Parton returned to Wagoner's office and sang him "I Will Always Love You" as he sat in his chair. He started crying.
"Then he said, 'That's the best song you ever wrote.' I said, 'You inspired it.' He said, 'I guess you can go, if I can produce the record.' I said, 'Okay, you can.'"
Two sides to every story, we can straighten this out if we'll take time
Two sides to every story, you tell yours and I tell mine

Dolly Parton & Porter Wagoner — "Two Sides to Every Story"