The 'Power Book IV: Force' Season 1 Finale Had a Subtle Nod to Holly Weaver
Did you catch that? There was a nod to Tommy Egan's ex-girlfriend Holly Weaver in the 'Power Book IV: Force' Season 1 finale.
Holly Weaver is gone, but not forgotten, as shown in the Power Book IV: Force Season 1 finale. The series has followed Tommy Egan as he tries to rebuild his life after the loss and trauma in the original Power series. Left with nothing, he relocated to Chicago as a way to put everything behind him and have a fresh start. But he's still affected by the memories of his past.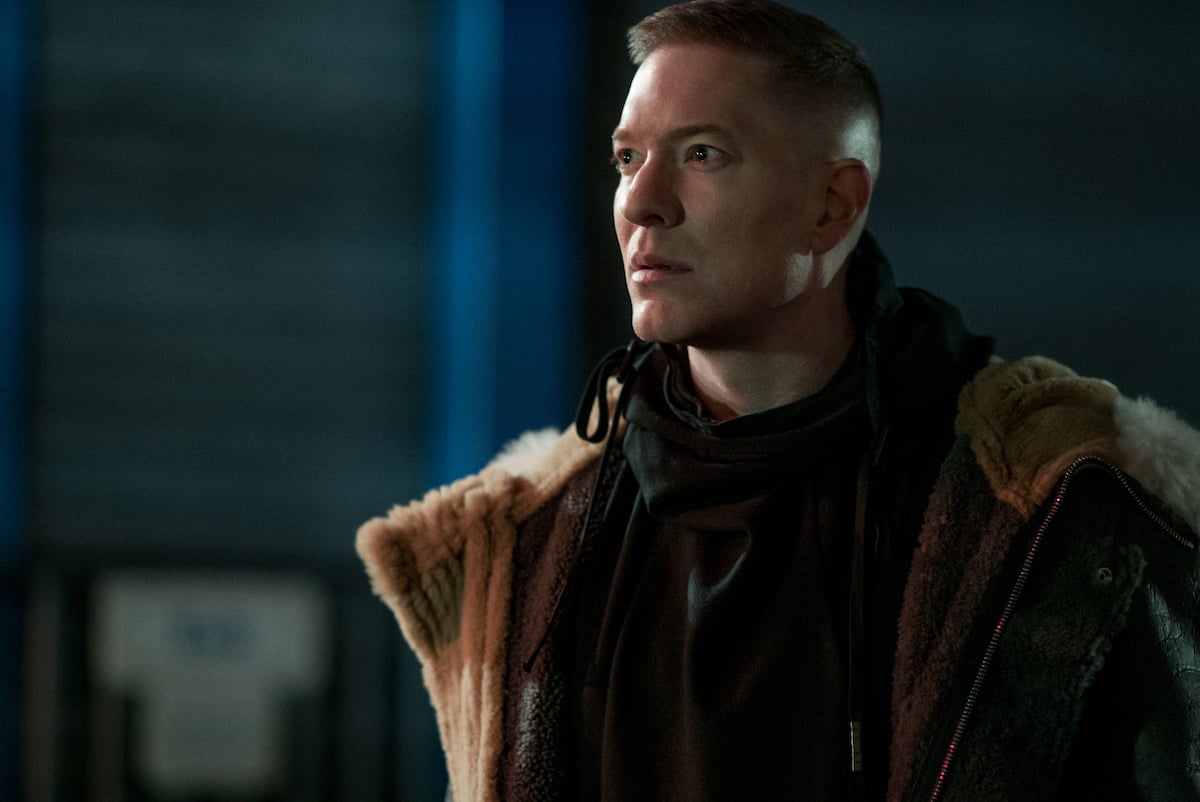 What happened to Holly in 'Power'
Tommy met Holly at Truth nightclub and was immediately drawn to her. Holly played hard to get because she felt he was no good. But once he proved himself, they began a romantic relationship.
They bonded over their bad ways (she was a kleptomaniac, while he sold drugs), but their closeness started to become an issue for James "Ghost" St. Patrick. Viewing her as a distraction, Ghost paid Holly to leave Tommy. However, she didn't stay away for long.
By the third season, she had become pregnant with their baby. Holly found out about the pregnancy around the time Felipe Lobos had ordered Tommy to either kill Ghost or deal with the consequences himself. When Tommy stalled, she took matters into her own hands and hired hitmen to murder Ghost.
Luckily, he survived, but Tommy was so enraged when he found out that he strangled Holly to death.
There was a nod to her in 'Power Book IV: Force'
By the end of Power, Tommy had no one left. He moved to Chicago for a second chance at life but as it turned out, he has a family history there. Chicago is home to his half-brother, JP Gibbs, whom Kate Egan had kept a secret.
Naturally, when they found out, JP wanted to meet Kate. Tommy tried to tell JP that it would be better for him to leave her alone, but JP reached out anyways. When she showed up, she couldn't wait to see JP. But she was especially excited to meet her grandson, D-Mac.
"I have a grandson?" she said when Tommy dropped the news on her. "Oh my God, why didn't I think of that? Of course. I mean, you never gave me one, so I kind of gave up on the idea."
Tommy informed Kate that she didn't know what she was talking about, referring to Holly's pregnancy.
"That was a direct reference to that," Joseph Sikora told TVLine. "The reaction is a whole, 'If you only knew…' That's the perfect Kate and Tommy thing, of Kate saying the exact wrong thing to her son at the exact wrong time."
That's part of the reason Tommy cut off contact with her Power. But it looks like she might be here to stay.
"Who knows where [the story is] going to go? But for right now, this is a family unit," Sikora added.
'Power Book IV: Force' Season 2 to arrive 'soon'
A trailer for the Power Universe, released in April, promises that Power Book IV: Force Season 2 is "coming soon." However, the exact release date is not yet known.
In the meantime, Starz is gearing up for the return of the Kanan Stark prequel, Power Book III: Raising Kanan. Watch that show in the summer of 2022.