The Powerful Reason Jada Pinkett Smith Said All the Mom Shaming About Willow Smith Shaving Her Head Didn't Get to Her
When Willow Smith shaved her head, Jada Pinkett Smith said she was on the receiving end of plenty of mom shaming. According to the actor, however, there was a powerful reason that no amount of hate hurled at her over her daughter's dramatic hairstyle could get to her.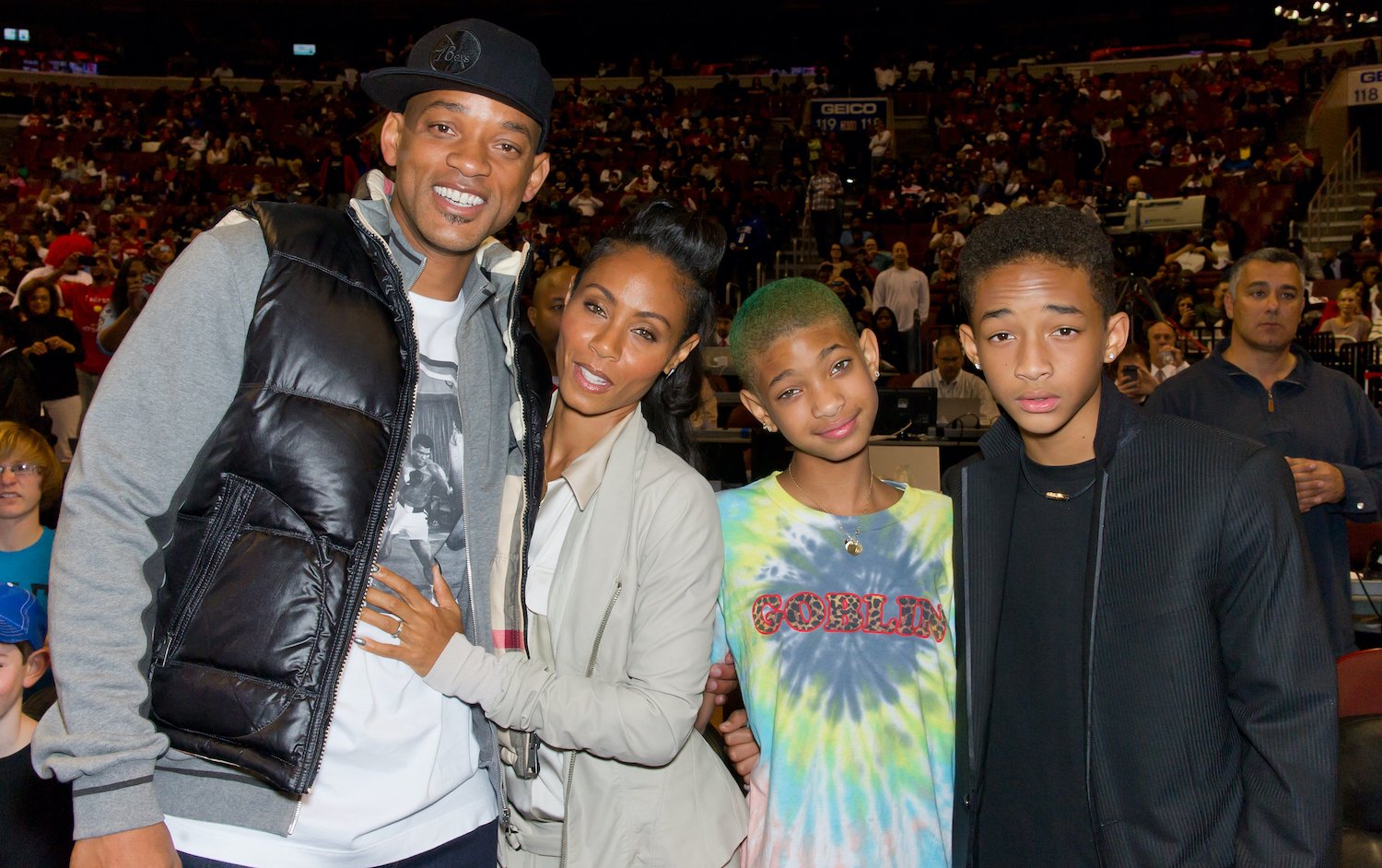 Jada Pinkett Smith explained why the mom shaming over Willow's hair didn't hurt her
During the Oct. 13 episode of Red Table Talk, Pinkett Smith, her mother and Willow welcomed guests Ashley Graham and Jessica Alba to talk about mom shaming. The actor explained how she's certainly no stranger to having people attack her about her parenting choices.
When Willow shaved her head, she said, there was plenty of chatter about it, but she said it didn't get to her because she witnessed the moment first-hand. "I have had my fair share of mom shaming," Jada shared. "With Willow, I think the first time I got hardcore criticism, when you first cut your hair, there was a firestorm."
"Looking at how my children were being affected, that's what counts. When people are like, 'I can't believe you shaved Willow's head,' if they could have seen this child's expression of freedom, looking at her hair falling to the ground," Pinkett Smith said of her daughter's reaction.
That experience of witnessing her daughter getting her head shaved made anyone's criticisms about her parenting so unimportant.
"So me as a mom looking at that, experiencing that with her, there is nothing anyone could say to me to tell me that it was wrong," Pinkett Smith explained. "Not one person, because I was there, I was looking at her, I saw her face, I knew the journey that she and I took together to get to that point. And so it didn't really matter what anybody said."
RELATED: Willow Smith Said This Childhood Experience Was 'Painful' Because She Was So Naive
Jada Pinkett Smith was mom shamed more for Jaden than Willow
Even though she took some heat from the mom shamers over Willow's shaved head, the actor said that people were even harsher on her when it came to her son Jaden Smith.
"I think as Jaden got older, when he did the Louis Vuitton thing, he's wearing a skirt and then he isn't what people consider your typical Black man — what is that supposed to mean?," she said.
"It's something that we as a community really have to learn how to let go of," Pinkett Smith continued. "I know people felt like it's dangerous … you are doing your kids a disservice. I understood where that fear came from but I also understood from having been on the streets and having had not been your conventional Black girl … I knew that self-confidence is what helped me survive."
Mom shaming comes from a place of insecurity
Psychologist Dr. Ramani was at the red table to offer up her expertise about why moms shame and how damaging it is to those they are shaming.
Dr. Ramani pointed out how a lot of mom shaming comes from a place of insecurity. "Mom shaming is actually mom gaslighting," she explained. "And what does that do? That leaves moms feeling like they're losing their minds."
"When someone says these things to you, it's theft," Dr. Ramani said. "They're stealing your reality. They're stealing your sense of self. Don't let them take it."