'The Princess Bride' Star Cary Elwes Tells Fan Senator Ted Cruz to Leave the 'Fire Swamp'
The Princess Bride is a beloved Hollywood classic. And now 33 years after it was first released, the star-studded cast of the film is reuniting for a virtual table read to benefit the Democratic Party of Wisconsin.  But when Texas Senator Ted Cruz slammed lead star Cary Elwes for politicizing the movie, the actor snapped back and told him to get out of the "fire swamp."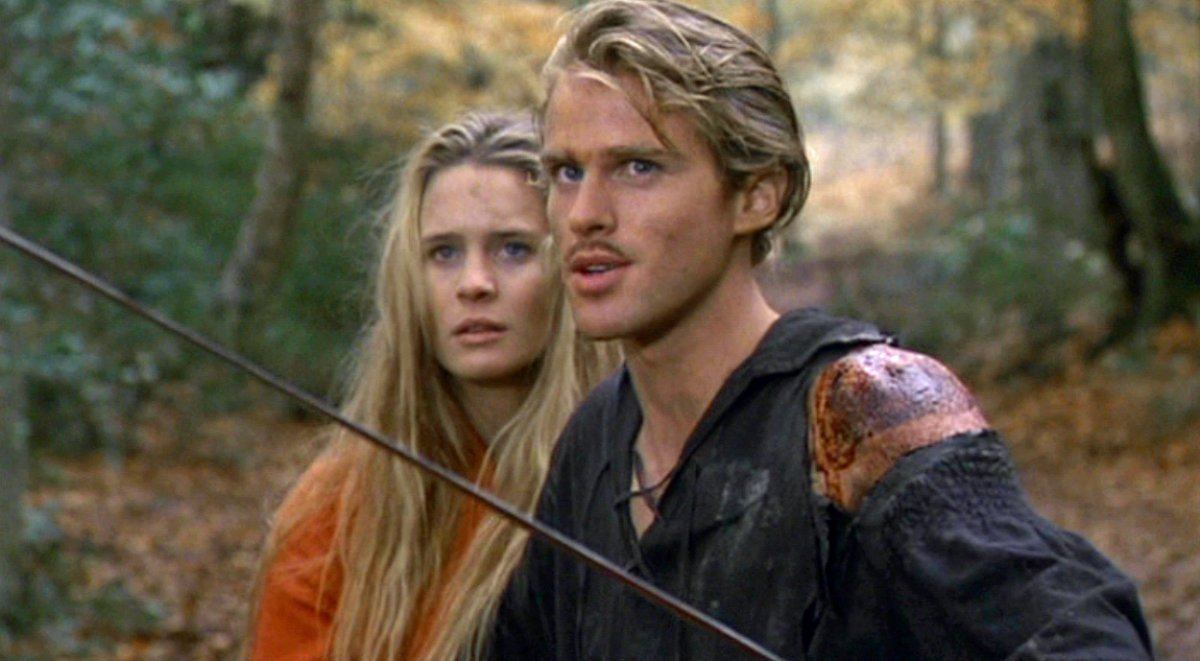 'The Princess Bride' is a cult classic
When The Princess Bride premiered in 1987, no one imagined it would become the cult classic that it is. The film was opened with moderate box office success, but its stellar cast performances and witty dialogues turned it into one of the most quoted and beloved films in Hollywood. In 2016, The Princess Bride was inducted into the Library of Congress' National Film Registry for being "culturally, historically or aesthetically significant."
Rumors of a reboot have been swirling for decades. But in 2019, Cary Elwes, the actor who plays Wesley in the film, showed his disdain for the idea. 
"There's a shortage of perfect movies in this world," Elwes wrote in the 2019 tweet. "It would be a pity to damage this one."
Who's returning for the reunion?
The Princess Bride reunion will feature a number of the film's lead stars. Elwes and Robin Wright will read for their characters Wesley and Princess Buttercup. Hollywood legends Billy Crystal and Carol Kane return to play Miracle Max and his wife Valerie. And Mandy Patinkin and Wallace Shawn will read for their iconic characters, Inigo Montoya and Vizzini. 
Chris Sarandon will reprise his role as the villain, Prince Humperdinck. And director Rob Reiner will join other surprise guests for the event. Actor/comedian Patton Oswalt will moderate the cast Q & A session. 
'The Princess Bride' reunion is being hosted by Wisconson Democrats
The virtual Princess Bride reunion is being hosted by the Democratic Party of Wisconson and will require a donation (in any amount) which will benefit the party. According to the event's description, donations "will be used to ensure that Trump loses Wisconsin, and thereby the White House."
Once donations are made, viewers will get an email with information on how to access the event, and will also have the opportunity to submit a question for the cast.  The virtual table read and cast Q &A will be live-streamed once at 6pm CT on September 13th. 
Texas Senator Ted Cruz slams 'Princess Bride' star Cary Elwes
After Elwes announced The Princess Bride reunion on Twitter, Texas Senator Ted Cruz responded by slamming the actor for politicizing the beloved film. 
"Do you hear that Fezzik?" Cruz tweeted. "That is the sound of ultimate suffering. My heart made that sound when the six-fingered man killed my father. Every Princess Bride fan who wants to see that perfect movie preserved from Hollywood politics makes it now."
Elwes immediately clapped back at the senator, tweeting, "if you only left the fire swamp you could join us. #dumptrumperdinck — Must be getting hot in there."
Cruz has been open about his affection for the movie. When Elwes said that a remake was a bad idea, the politician reshared his tweet, commenting he "never agreed with an idea more."