'The Princess Diaries': Kirsten Dunst, Claire Danes, and the Other Famous Actors Who Nearly Played Mia
The Princess Diaries is streaming on Disney+, and we're happy to see it. The coming-of-age story with a bit of a twist is a favorite for many. Mia Thermopolis, an awkward outcast, learns that she is an actual legitimate princess, and her life is suddenly far different than what it was. Or what she ever intended, for that matter. It's hard to imagine anyone other than Anne Hathaway playing the princess, because she lent the character such an honest and awkward charm that she was completely believable. Hathaway's performance as Mia was so genuine that we all believed that we could be hidden royalty, too. Casting, though, is a long process — and there were other actors who nearly played Mia in The Princess Diaries before Hathaway snagged the role.
Juliette Lewis nearly played Mia Thermopolis in 'The Princess Diaries'
Juliette Lewis played roles in What's Eating Gilbert Grape? and Natural Born Killers. According to The Things, Lewis was one of the biggest names of the time, and usually played characters who had a bit of a rough edge to them. Lewis was known for bringing all of her considerable talent to bear in whatever role she played, but she had a bit of a type.
It might have been interesting to see if she would have played Mia Thermopolis with a little bit of that street smart edge. That's likely why Lewis turned down the role, though. Mia was always meant to be slightly awkward and naive. Lewis may not have felt right for the role.
Other actors were considered for the role, too. Grazia says that Jessica Biel, Alicia Silverstone, Claire Danes, and Kirsten Dunst were all considered to play Mia. In the end, Hathaway landed the role without even a screen test. During her audition, she fell off her chair in such a Mia-like way that she was cast almost immediately. 
Mia Thermopolis was Anne Hathaway's first movie role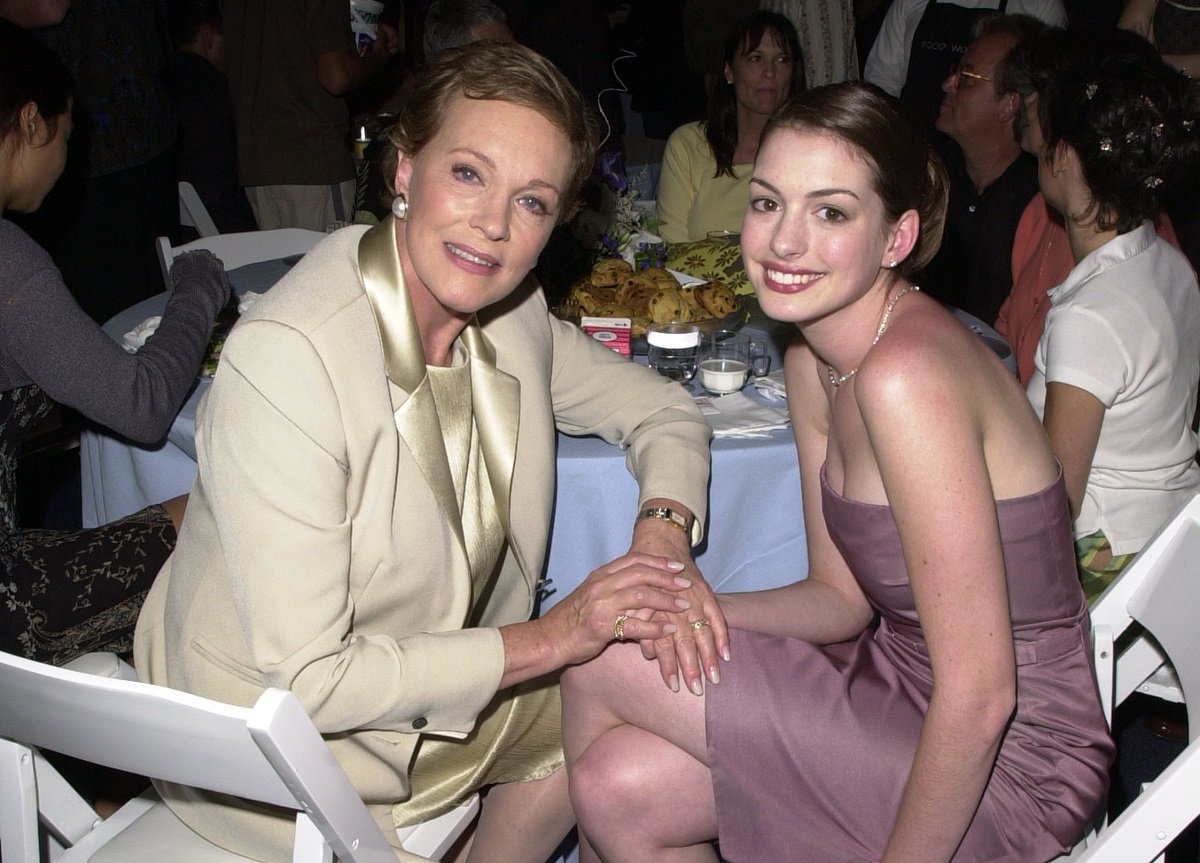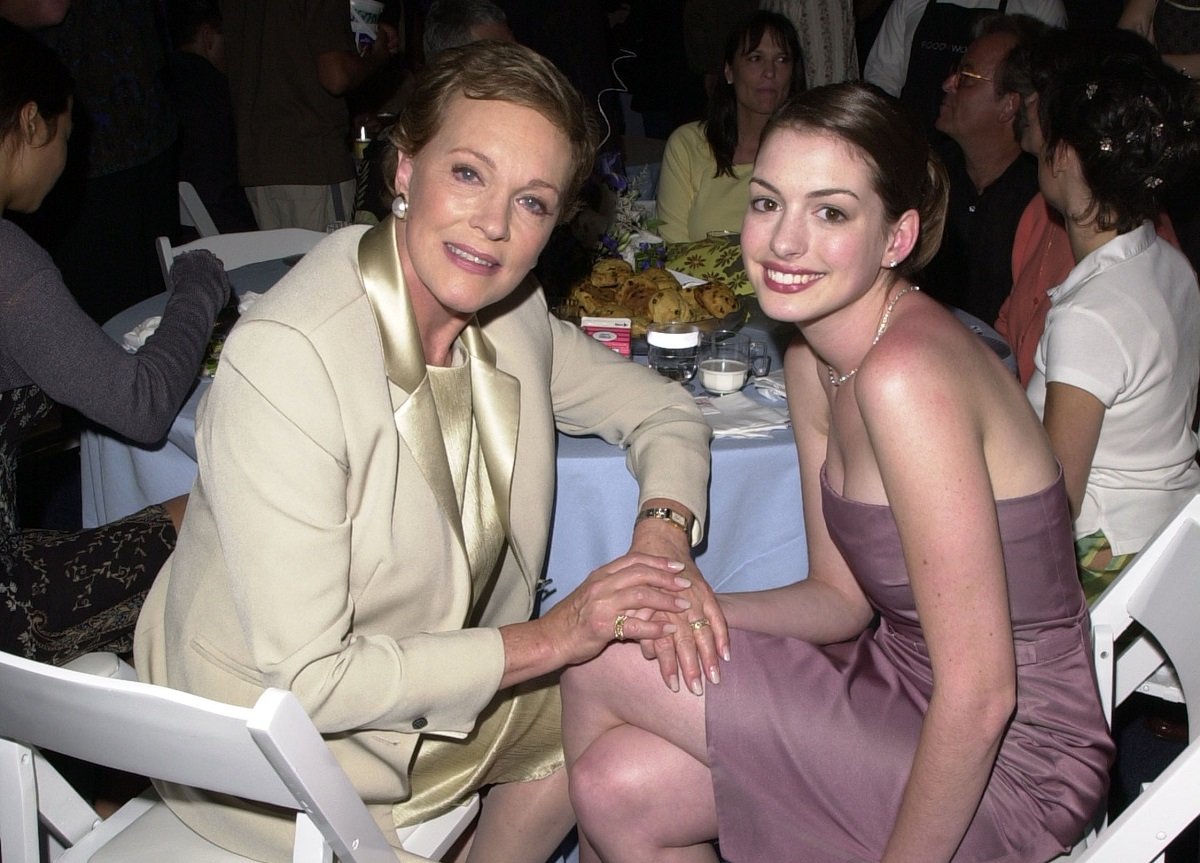 Hathaway had never landed a role of any kind in a movie before The Princess Diaries. Her first role was a leading one, which must have been both exciting and overwhelming — not to mention the fact that Hathaway ended up working with a legend like Julie Andrews. Hathaway said in 2019 that working with Julie Andrews was like a dream come true that she's "never come down from." 
The Princess Diaries made Anne Hathaway a household name. No one had ever heard of her, but the movie propelled her into stardom. She had starred in a short-lived television series, Get Real, in 1999, two years before landing her role as Mia Thermopolis over many other talented actors. Her performance in The Princess Diaries was well received by critics and audiences both, which paved the way for more starring roles. 
Hathaway went on to even bigger roles after 'The Princess Diaries'
Hathaway went on to lead Ella Enchanted, in which she played a character a lot like Mia. After that, it was rumored that she would lend her top-notch singing voice to 2004's Phantom of the Opera, in the starring role as Christine — except, she was filming The Princess Diaries 2: Rules of Engagement at the time. 
After that, Hathaway began moving away from family-friendly fare, and landed roles in Havoc and Brokeback Mountain. In Havoc, she shed her wholesome princess image entirely and went topless for a scene. It seemed as if she was trying to keep from being typecast, and she did manage that. 
Hathaway won an Academy Award for her performance as Fantine in Les Misérables. For that same role, she also has a BAFTA, Golden Globe, Critics' Choice, and SAG awards. Her performance as Fantine is regarded as one of the best ever. She also did all her own singing in Les Misérables, which makes us wonder how she would have done with Christine in Phantom of the Opera had she been able to take that role.