The 'Private Practice' Cast Reunited and Fans Are Freaking Out
Station 19 may be the only Grey's Anatomy spinoff currently on air. However, longtime fans of the franchise might remember a little show called Private Practice. The ABC series went on for six seasons and exuded the same kind of energy viewers loved in classic Grey's Anatomy episodes. Now, fans will be happy to hear the cast and crew is just as close since it's cancellation in January 2013. On Sept. 21, 2019, the Private Practice cast reunited and shared a few moments on Instagram. And of course, fans were eager to celebrate the reunion.
The 'Private Practice' cast and crew share reunion on Instagram
Despite posting on Sept. 22, the Shondaland veterans hung out together on Sept. 21, the night before the Emmy Awards. "About last night #nightbefore @sergiowastaken my foxy date & my crew of lovebugs," Kate Walsh, who played Addison Montgomery, explained on her Instagram.
In the photos, Walsh was joined by Amy Brenneman, Kadee Strickland, and Paul Adelstein, who portrayed Violet Turner, Charlotte King, and Cooper Freedman, respectively. They were also joined by Private Practice's head makeup artist, Sergio Lopez-Rivera, and his husband, Stephen Divenere.
Brenneman also shared the same group photo on her Instagram feed. "We don't like each other at all," she joked, tagging everyone at the reunion.
Fans react to the 'Private Practice' reunion
Following the Private Practice reunion on social media, fans were quick to write in their responses. Overall, most people were just as shocked as they were excited.
"OMG PRIVATE PRACTICE CAST DO YOU WANT TO KILL US," one fan wrote in response to Walsh's picture.
Meanwhile, other Private Practice viewers expressed their gratitude towards the cast. They also mentioned how much they miss the show.
"AMY! You have no idea how much this picture means to me," an Instagram user wrote on Brenneman's photo. "Love all of you guys so much I'm gonna cry."
Nevertheless, a few hawkeyed fans noticed a few members of the cast were missing, such as Caterina Scorsone, who is still playing Amelia Shepherd on Grey's Anatomy.
"LOVE (just missing Caterina)," another viewer wrote with heart-eye emojis. "We need a PP reboot."
Will Walsh return to 'Grey's Anatomy' as Addison?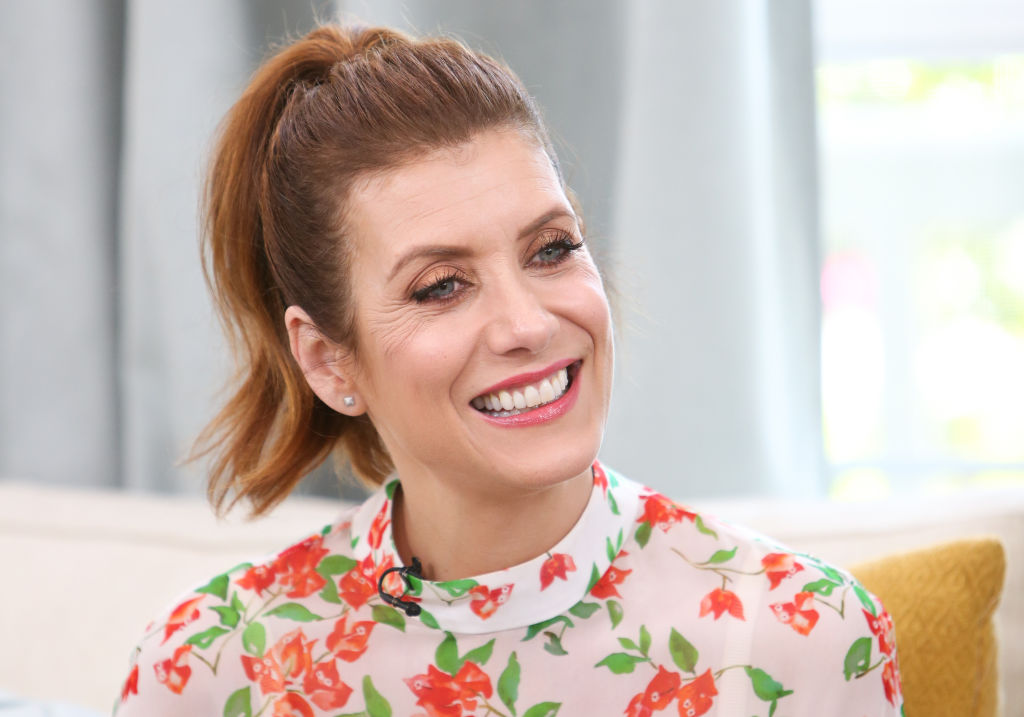 For now, it doesn't look like a Private Practice revival is happening anytime soon. But, fans still have hope Addison will return to Grey Sloan Memorial in the future.
Prior to the Grey's Anatomy Season 16 premiere, showrunner Krista Vernoff hinted she wanted to bring back a familiar face. "I'm trying to get someone back," Vernoff told TV Line. "There's someone I'm hoping will make an appearance this year, [but] it's a real maybe. I'm trying."
And although Vernoff may or may not accomplish her goal, many fans want to see Walsh reprise her role. Back in 2013, Shonda Rhimes revealed she wanted Addison to come back one day in the future.
"I would love to see Addison back at Seattle Grace at some point for a visit,"  Rhimes explained to The Hollywood Reporter. "I've said a million times that before the show ends its run, Addison has got to put on her shoes and scrub cap and come scrub in at the hospital. That's a given for me."
As Grey's Anatomy nears its 16th season, the Shondaland mastermind's comments about Addison become even more relevant. And now that fans know Vernoff wants to bring someone back, why can't it be Walsh? Whatever happens, fans will just have to wait and see. But until then, at least we can enjoy the Private Practice crew's adorable reunion.
Check out Showbiz Cheat Sheet on Facebook!