The Public Caught a Rare but Sweet Moment Between Prince William and Kate Middleton on Their Royal Train Tour
Prince William and Catherine, Duchess of Cambridge are doing royal engagements a bit differently this year. The coronavirus (Covid-19) pandemic has the couple keeping their distance for the most part, so they've had to get creative in order to continue doing their philanthropic work.
The two recently embarked on a royal train tour, which allowed them to "pay tribute to the inspiring work" that some have done throughout the pandemic, per their Instagram account. And the public caught a rare but sweet moment from the couple while on their short journey.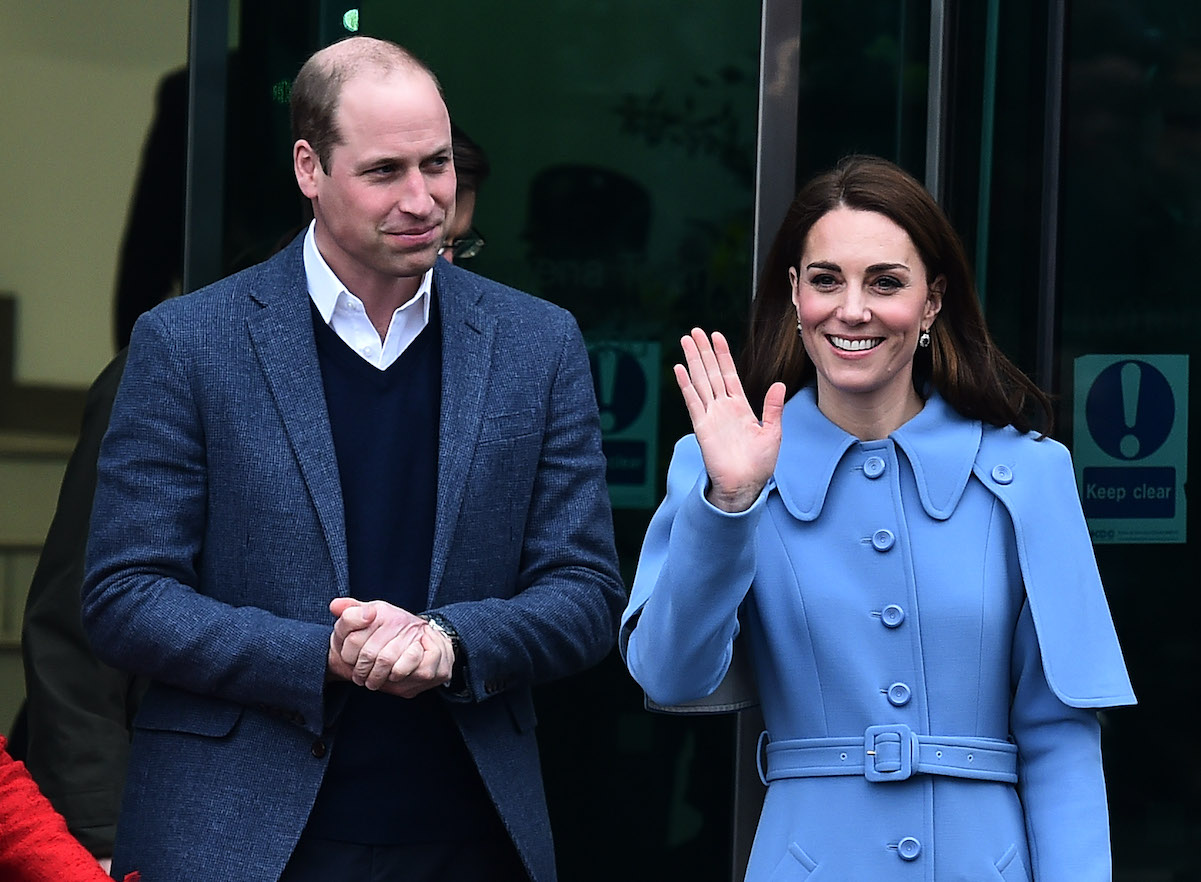 Prince William and Kate Middleton don't often let loose in public
William and Kate were raised to act a certain way in public. And despite that they clearly have a strong connection when in front of people, they don't usually let loose or show affection in front of others. In royal tradition, the family tends to stay as reserved as possible in front of others, though Prince Harry and Meghan Markle broke that barrier by often holding hands and grabbing on to one another while in the public eye.
William and Kate have continued to remain reserved, though, but as time goes on, they've begun to behave a bit more loosely. The two have been spotted laughing together and enjoying each other's company rather than maintaining the serious attitude that they once did.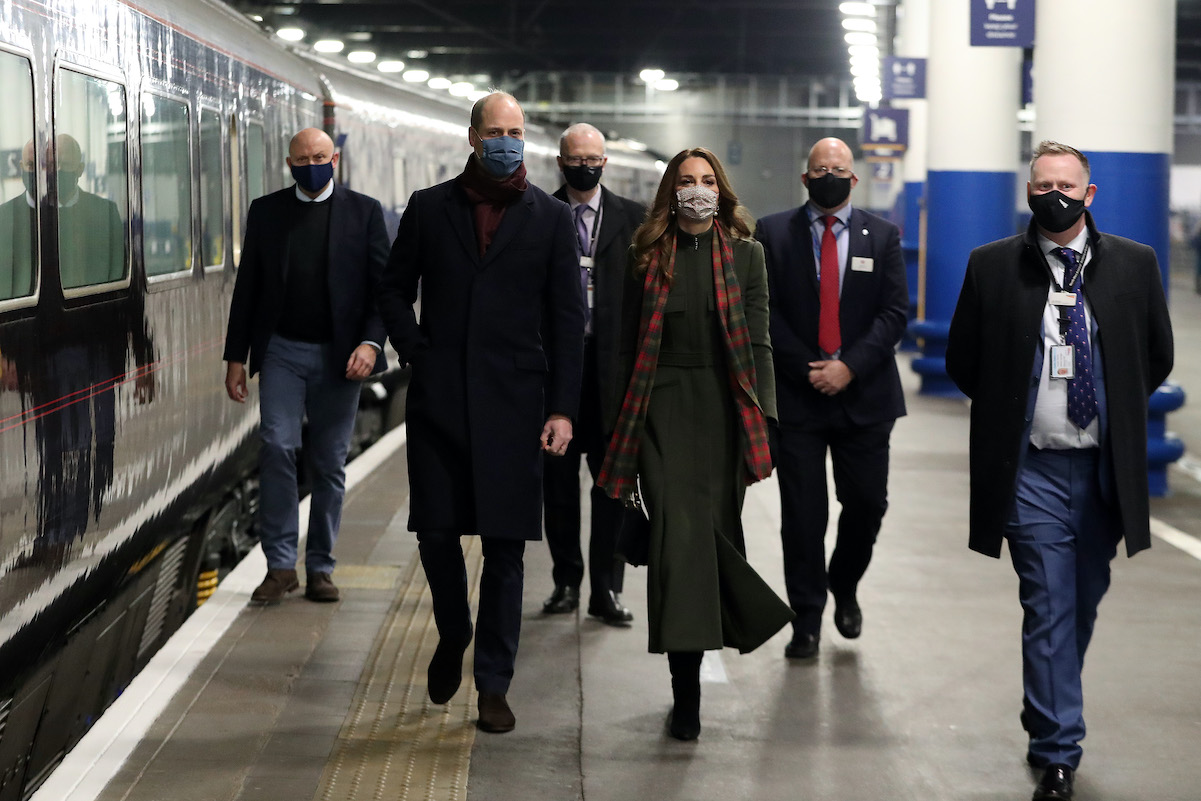 Fans caught a moment of the two lovingly poking fun at each other
Royal engagements have been different in 2020. In the earlier months of the pandemic, the royals paused engagements altogether while they adjusted to a new normal. Later, the couple turned to video calls as a way of continuing their work without physically interacting with others.
Now, William and Kate have started to take royal engagements in person again, and they recently took a train tour throughout the United Kingdom to visit frontline workers, mental health professionals, and others who have kept the world turning throughout the pandemic.
While on their trip, William and Kate had the opportunity to roast marshmallows during their visit to Cardiff, but it didn't go too well.
"William was too busy talking to us and managed to burn his, and Kate got a bit stuck on her glove, and they were making fun of each other which was nice to see," Lily Faulker, a student at Cardiff University, told People.  It was a rare but sweet moment where the public got to see how William and Kate truly act toward each other.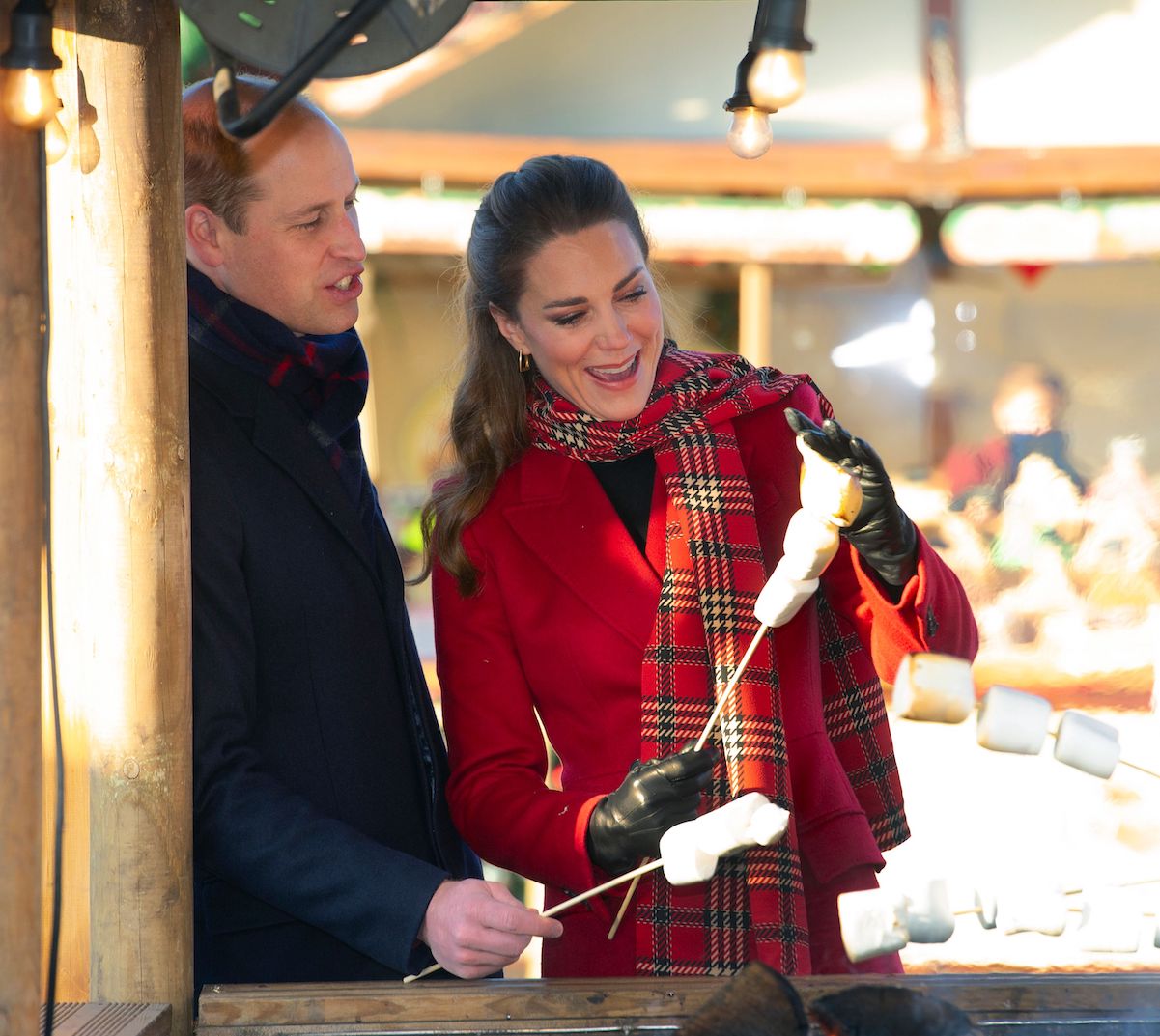 People have been praising the royals for their work despite the pandemic
The two have been working hard to find a way to communicate with the public despite the pandemic, and people haven't stopped praising the couple for their work. In their recent Instagram photos of their train tour, fans took to social media to show love to the couple.
"The absolute model of modern royalty!" one user wrote below an Instagram post.
"Seeing them [gives] me positive energy," another person commented.
It's unclear what is next on the couple's engagement calendar, but the two are working to find a way to stay in touch with the public no matter what.