'The Purge' Creator James DeMonaco Confirms the Completion of 6th Movie Script
Had enough of The Purge yet? America's most brutal night may run over its time limit once again if filmmaker James DeMonaco has his way. After five films, a Purge TV series, and a prequel that explained the origins of the dystopian event, there's at least one more story to tell. According to DeMonaco, he's just waiting for a green light.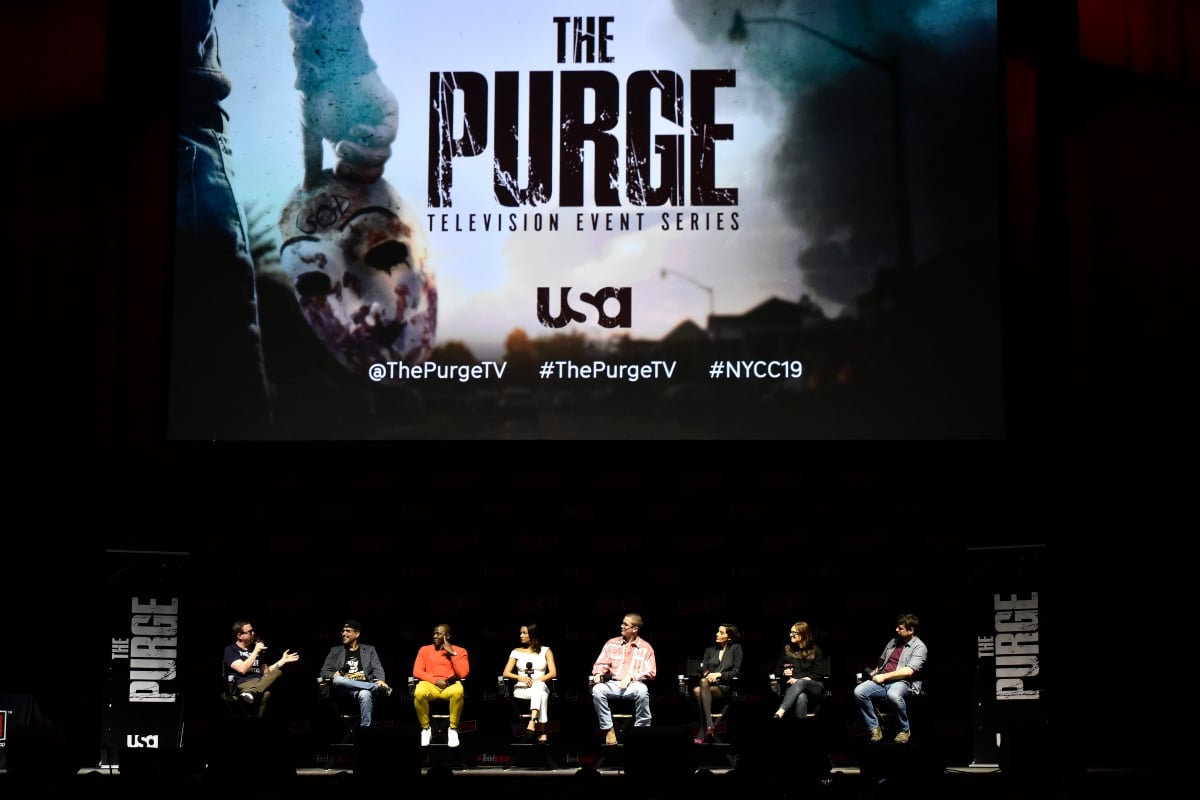 'Purge' creator James DeMonaco has a part 6 script
It feels like only yesterday when fans greeted The Forever Purge with open arms. It was in July 2021. Producer Jason Blum made it clear he wanted to keep the series going as long as DeMonaco was on board, and now the director says he already has a script for The Purge 6. During a recent chat with Comicbook.com, he described it as akin to Escape from New York set in the future.
"It's definitely, I'll say this: the America that we enter into in Purge 6 is not the America we now live in," said DeMonaco.
"It's been remapped, I should say, in a unique way. And we're entering into this very changed surface of America. And the other thing I can say, because I think it's already out there, is that, if it happens, it is the return of Frank Grillo's Leo character, so that's fun. But it's definitely … A new America has been formed. And after, it's about 10 to 15 years after The Forever Purge."
All that DeMonaco needs is a thumbs up from the studio and it looks like it's a go. And who knows which other characters from the past may show up?
'The Forever Purge' took things into a darker direction
Originally, The Forever Purge was supposed to be the last one in the series. An immigrant story ushered in the narrative that had racist aggressors wanting to kill non-Americans. Like its predecessors, it was ugly. DeMonaco, along with director Everardo Gout, intended to close the book, but he changed his mind. He explained why in a July 2021 interview with Entertainment Weekly.
"I thought it was. Even with Everardo, it was like this is it, my end of America, America is burning," he said. "So that was the initial intent. I'm going to be completely honest, I came up with something about two months ago. I woke up with a new way that we can keep it fresh and turn the thing upside down."
Except for the prequel, the films have moved forward in time with things getting progressively worse. Will Purge 6 be the end of the road?
How to stream 'The Purge'
Longtime fans of the horror franchise can stream the movies and TV show online. The Purge TV series is available on Hulu, but the films are scattered on various platforms. All except for The Forever Purge are rentable on Amazon Prime, but for those who have Peacock, The Purge and The Purge: Anarchy are on the streamer.