'The Purge' Has a Rule Against These People Purging
Anything goes during The Purge, right? All crime is legal for 12 hours one night a year. However, the producers of USA's The Purge TV series reveal that creator James DeMonaco does have some rules. One group of people is not allowed to participate in the new national pasttime.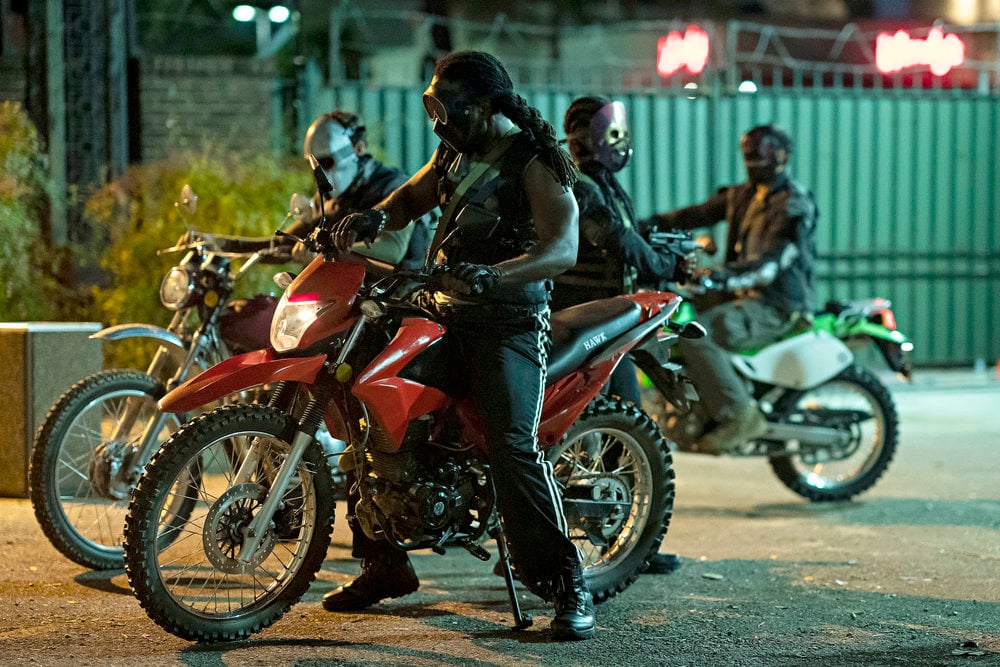 Executive producers Krystal Ziv and James Roland spoke with Showbiz Cheat Sheet by phone about season 2. They revealed an idea that DeMonaco vetoed, and what other facets they were allowed to explore this season. We'll have more with the cast and creators of The Purge on Showbiz Cheat Sheet. The showreturns Tuesday, October 15 at 9 p.m. on USA.
James DeMonaco would not let these characters purge
Season 2 takes place the rest of the year. Ziv and Roland had a clever idea for something that could happen prior to Purge night, but it violated one of DeMonaco's cardinal rules.
"In one of the later episodes where it's Purge eve, we had this idea that kids go out before the sirens and they Purge or Treat," Roland said. "It was a little too close to children being involved in The Purge. The implication was that obviously this is just beforehand and not during, but it kind of blurs the line too much."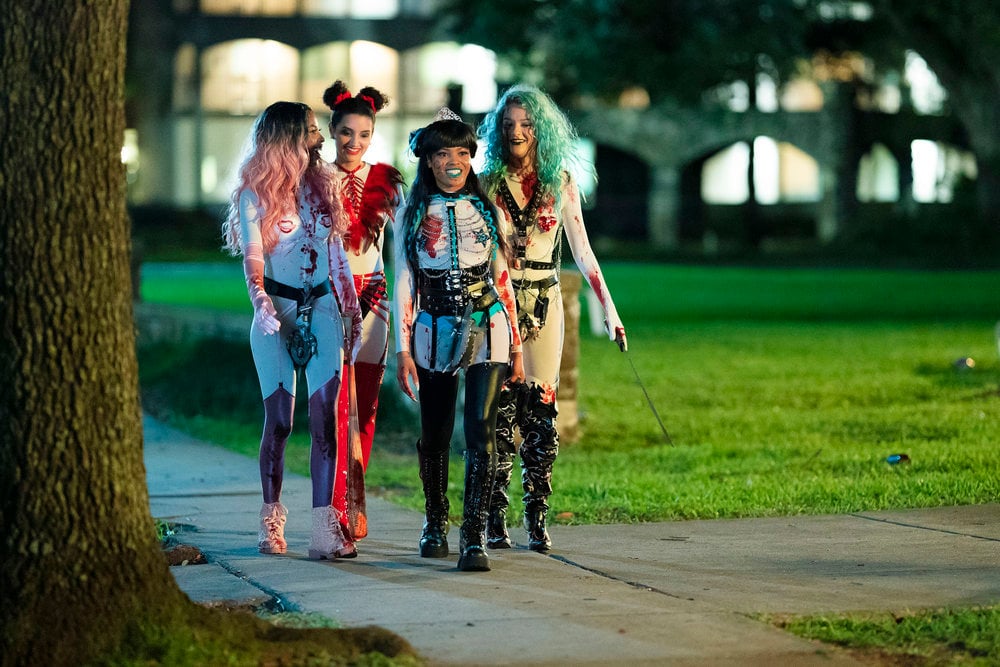 So that is the one rule. Kids cannot purge.
"James Demonaco is very big on children not participating on Purge so that got nixed," Roland said. "That was one thing."
But haven't we seen kids purge in the movies?
Election Year had Candy Girl attack the shop owner who caught her shoplifting.
"He said 18 basically so I guess we can assume Candy Girl is 18," Ziv said.
In the original movie, Ethan Hawke and Lena Headey had kids. They were trying to stay locked in their home, so presumably the kids wouldn't have been allowed to participate even if they wanted to.
"I think if people break into your house then obviously some people might break the rules but it sounds like kids are supposed to be off-limits," Ziv said. "In season 1 also, we had kids hiding on Purge night but he was very clear, they're not participating."
Season 2 had fun addressing fan questions
The franchise has such a fascinating premise that it leads fans to speculate on the minutiae surrounding it. Season 2 explores some of those questions.
"That was a big springboard for us in the room," Roland said. "It's kind of two things when you sit down and think about it. You think about all the geeky Reddit thread kind of stuff of who cleans up the bodies? How does the NFFA regulate crime throughout the year? There's supposed to be none."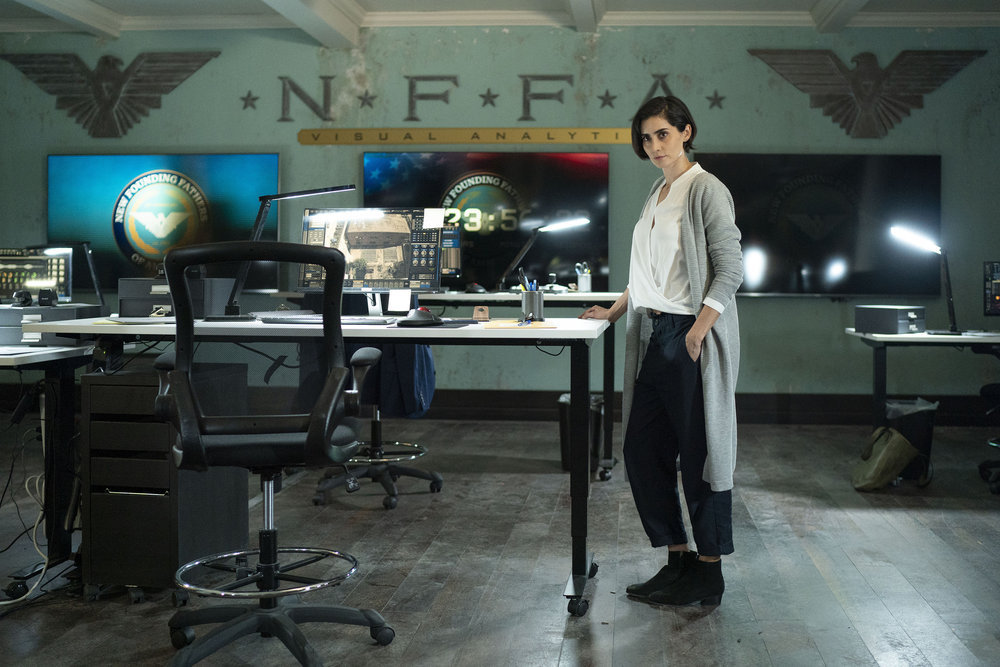 Every once in a while, DeMonaco would step in and say they've gone too far.
"He's spent a lot of time thinking about the Purge world and how it works," Ziv said. "Sometimes you pitch something and he's like, 'I think we're breaking the universe here. Let's rethink this.' It was mostly on those big global rules."
Season 2 will show more Purges
Just because season 2 takes place in the year between doesn't mean you escape. The season will include flashbacks to previous Purges as they relate to the characters.
"You remember in Season 1, the current timeline was over the course of a Purge night and then every episode, there were flashbacks to some time off Purge," Roland said. "Early on, we thought well, what if we reverse it this season? We ended up not being so beholden to that format but three of the main characters each get an episode devoted to flashbacks telling you who they were before."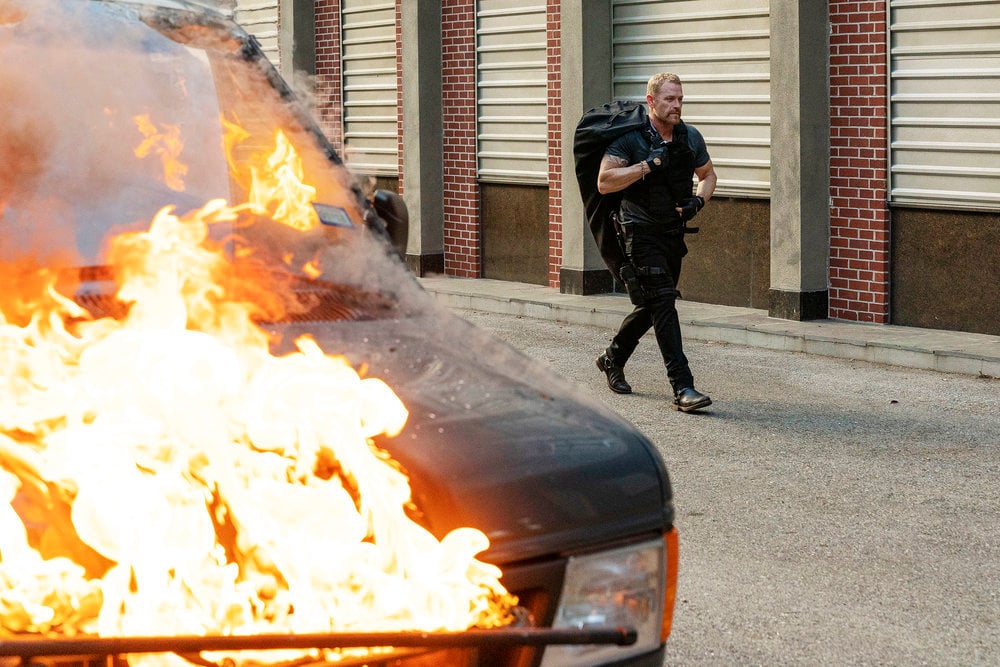 The movies have spanned The First Purge to the presumably final one in Election Year. The show had room to play within the past.
"We weren't super specific but we were saying it happened before that," Ziv said. "On the Comic-Con panel, James [DeMonaco] kind of hinted that the next movie might toy with the mythology of Election Year. What happened to her after the election? It might not have been the end."