'The Purge' TV Series Just Cast This Actor From the Movies
The Purge movies have had A-list casts including Ethan Hawke, Lena Headey, Frank Grillo, Elizabeth Mitchell, Mykelti Williamson, and Academy Award winner Marisa Tomei. The TV series has great casts too, including William Baldwin in season 1 and Derek Luke in season 2. But a very important returning Purge star might be one you don't even recognize.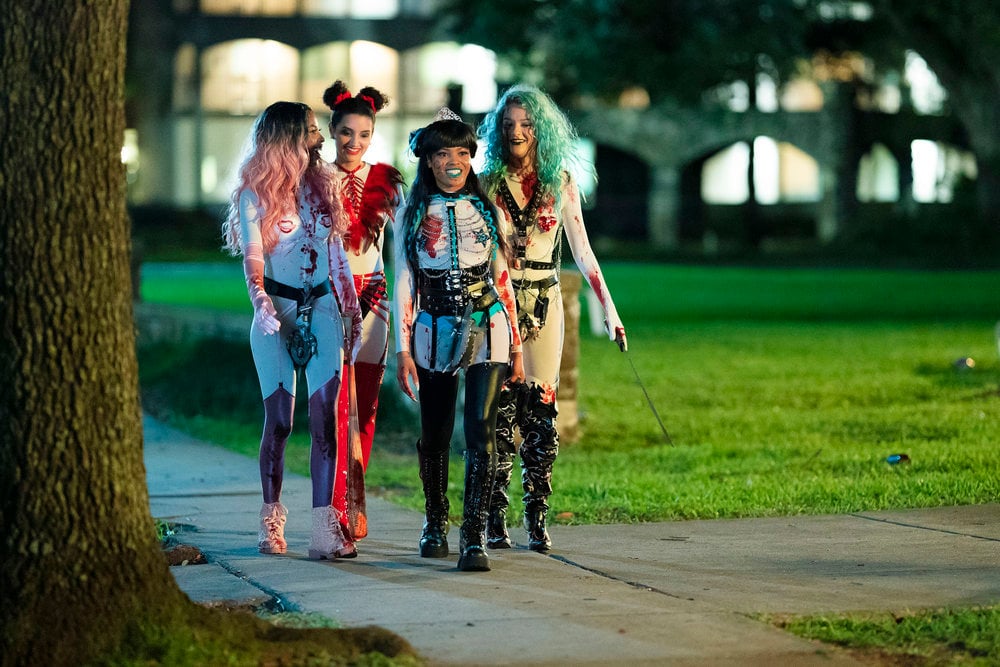 The Purge TV series executive producers Krystal Ziv and James Roland spoke with Showbiz Cheat Sheet by phone about season 2 of the USA series. If you saw the season premiere last night, you saw an important movie character return. The Purge airs Tuesday nights at 9 p.m. on USA.
Where you've heard that 'Purge' star before
The season premiere began with an audition that seems familiar to many working actors. A voiceover artist (Cindy Robinson) makes small talk before reading the lines. Once she begins reading the rules of The Purge, you realize she is the voice you hear in every movie.
Ziv and Roland thought of beginning the season with that scene and Purge creator James DeMonaco approved.
"We came up with it and pitched it to him," Ziv said. "He likes the idea of having our teasers all be separate little vignettes that can expand the world in some way."
They found Cindy Williamson to be on camera
Williamson was never seen in the Purge movies, but it was important to DeMonaco that if they show the recording of the warning message, it be the same actor whose voice is in every movie.
"When we pitched the actress thing he thought it was cool but he was like, 'We should actually get the real woman,'" Ziv continued. "We had no idea if she could act or not but she auditioned and we were like, 'Wait, she's great' You'd never know. She's mostly a voice actress so that was a very kismet happy situation. She was like, 'Oh, you want me to come in for a role?'"
This 'Purge' setting also comes from the movies
Season 2 of also shows the NFFA control center. Esme (Paola Nunez) watches the monitors on Purge Night in the same setup that The Architect (Tomei) set up in The First Purge.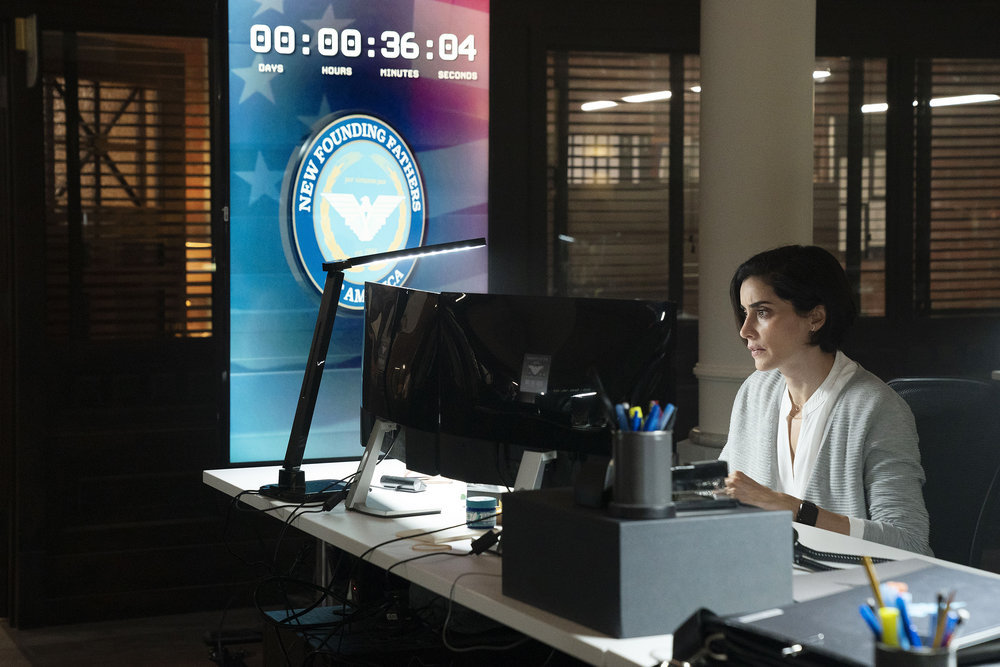 "It was kind of based on the Marisa Tomei [control center] from The First Purge but it's new," Ziv said. "It's the evolution of that. That was the first time they were trying it and now it's the super high tech we can surveil you everywhere, not just on Purge Night but the entire year. We looked a lot about what's happening in the UK and how they have civilians manning their CCTV stuff over there."
'The Purge' creators still advise the series
When Ziv and Roland have ideas like these, they still have to run them by DeMonaco and his partner for approval.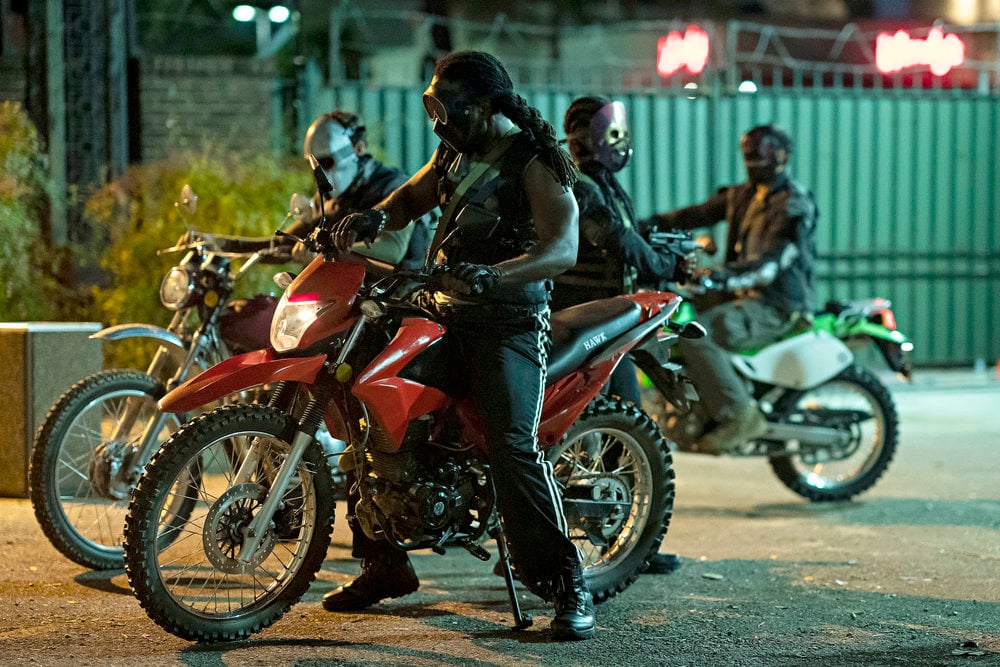 "Because it's based on an already existing franchise, we kind of leaned on Demonaco and his producing partner Sebastian Lemercier a lot," Ziv said. "So we were constantly checking in with them and James had veto power if we're doing something that he doesn't think fits in the Purge world."