'The Quarry': David Arquette Calls for a 'Scream' Video Game from Supermassive
It's about time for Ghostface to star in his own video game. That's according to Scream star David Arquette, who took on a new kind of scary movie role in Supermassive Games' cinematic horror game The Quarry. In a recent interview, the actor spoke about his experience with The Quarry and said he'd "love" to see Supermassive take on a Scream video game next. Here's what Arquette said.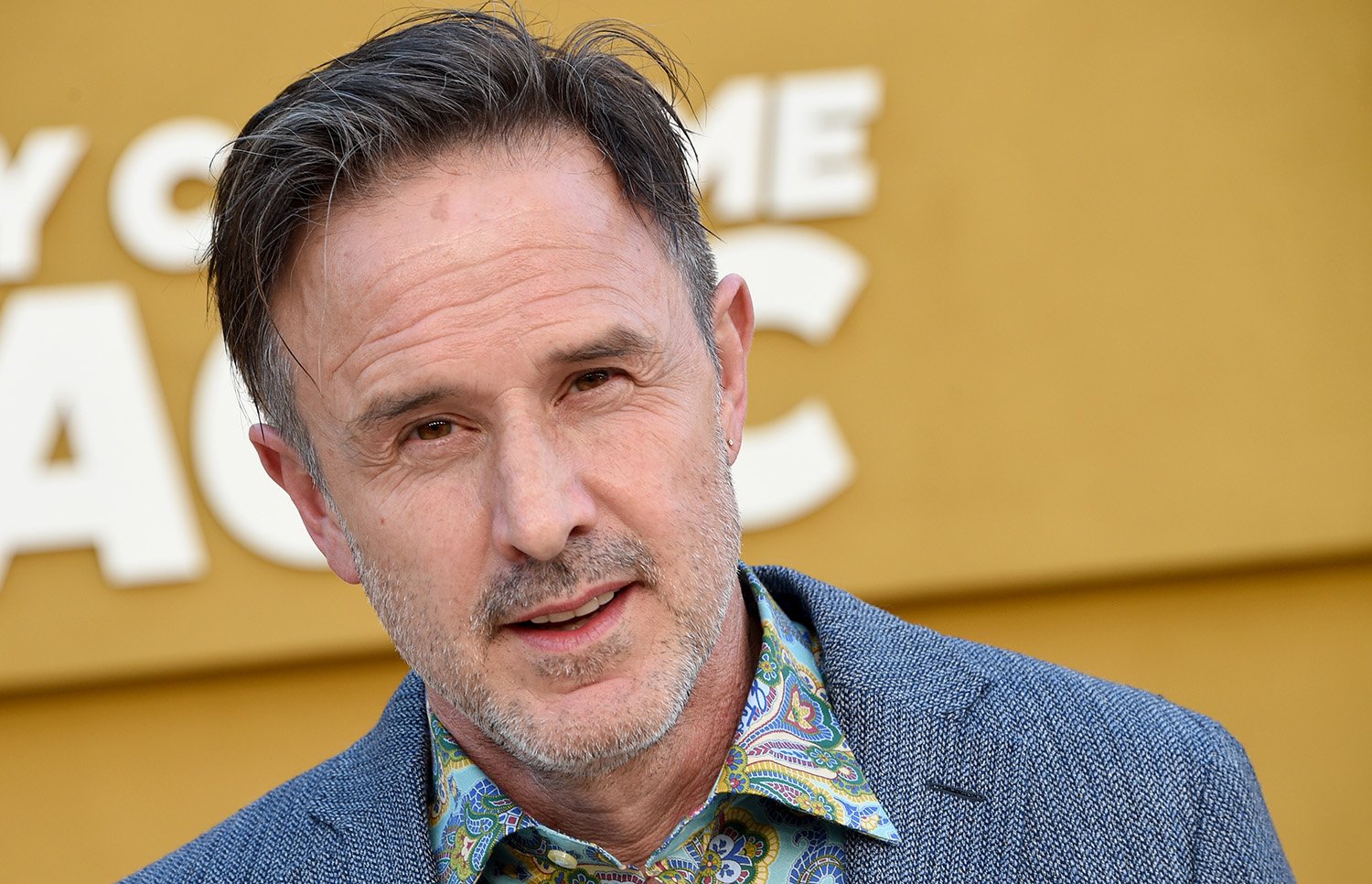 'Scream' star David Arquette stars in the new horror video game 'The Quarry'
The Quarry, which launches this week on PlayStation, Xbox, and Steam, follows a group of nine summer camp counselors on their last night at Hackett's Quarry. They want to celebrate their last night together, but the evening turns deadly when "blood-drenched locals and something far more sinister" begin to hunt them. Players must help each of the counselors survive the night. Who will make it out alive?
Arquette plays Chris, the owner and operator of Hackett's Quarry. "Chris is devoted to making sure his campers surrender their cell phones and enjoy the wonders of nature," his character description reads. He's also just as devoted to making sure the counselors stay inside and away from the dangers of the camp.
Of course, Arquette is no stranger to surviving serial killers. He has starred in all five Scream films as Dewey Riley, a former deputy who becomes a protective figure to protagonist Sidney Prescott (Neve Campbell).
The Quarry also stars big names like Ted Raimi, Ariel Winter, Brenda Song, and Lin Shaye.
David Arquette says he would 'love' to see Supermassive make a 'Scream' video game
The Quarry and Scream have different plot concepts, but they both boil down to survival. That's why Arquette thinks Supermassive, who also made 2015's Until Dawn, could easily apply the same ideas to a Scream video game. Speaking to ComicBook.com, he said it would make a "wonderful" concept.
"I think they could pull it off really easily in a wonderful way by just re-shooting some stuff," Arquette said. "It's literally like you scan some people in there, you can do different versions of different movies and you could do all kinds of stuff. It would be a wonderful experience. I would love that! Ghostface is already in that world, so it's not that hard."
Horror figures like Scream's Ghostface and Halloween's Michael Myers have often appeared in fan-made games or as playable characters in Call of Duty and Dead by Daylight. Surprisingly, though, there haven't been many attempts at official video games starring these characters. In Scream's case, there is only one official mobile game that tied in with Scream 4.
David Arquette says joining 'The Quarry' cast was a 'dream come true'
After such a long career in horror films, Arquette said it was a "dream come true" to star in a video game because he's loved them since childhood.
"To be able to be in one is just so interesting, and one on this scale with all these different actors and how it's almost cinema … It is incredibly cinematic and then it opens up the world," he said.
The actor also loves how immersive The Quarry feels, noting that it could work well in VR.
"I mean, I don't know if you could play it with a headset on yet, but that's next, easy. And that whole world is so interesting. I just went to virtual reality and went on Google Earth and found the house I grew up in," Arquette added. "It's just so bizarre to be able to do that nowadays. It's like you're living in Inception or something."
The Quarry arrives on PlayStation 4, PlayStation 5, Xbox One, Xbox Series X|S, and Steam on June 10. Scream is available to stream on Paramount+.
RELATED: 'Scream': David Arquette 'Got Very Emotional' Working with Ex Courteney Cox