'The Raincoat Killer: Chasing a Predator in Korea': Plus 4 Other Netflix Crime Series
Serial killer documentaries are an ever-rising and widespread phenomenon when it comes to television. Netflix has developed many binge-worthy crime drama series that have gotten under viewers' skin with eeriness and fright. The streaming platform will introduce a new murder documentary on Oct.22 to its fans.
The Raincoat Killer: Chasing a Predator in Korea will retell the harrowing story of one of South Korea's most prolific killers, Yoo Young-Chul. The upcoming docu-series will use never-before-seen footage from the investigation. As fans await the series, Netflix has plenty of crime shows, Korean dramas, and docuseries to spend watching into the early hours.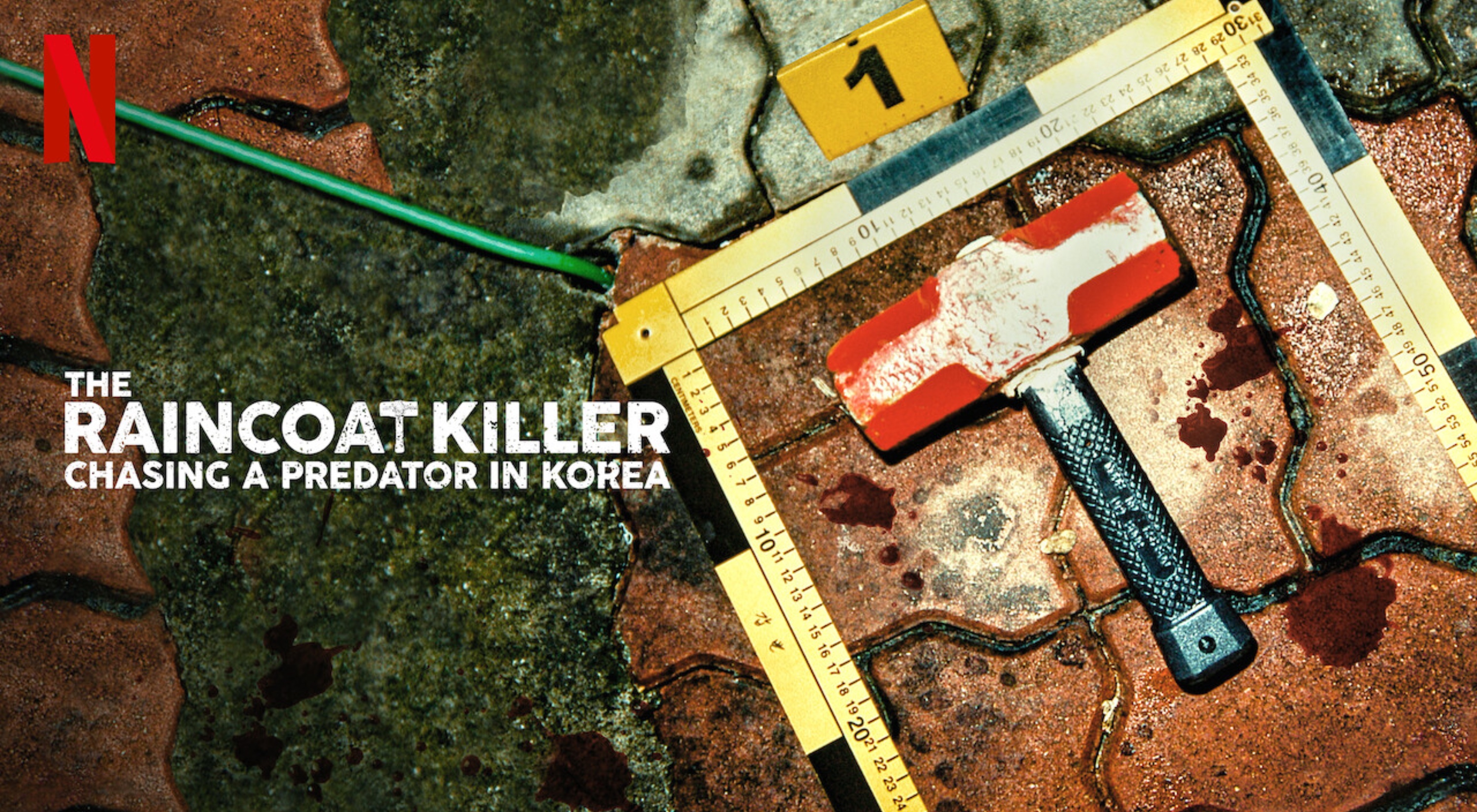 'The Son of Sam: A Descent into Darkness' investigates a new theory about serial killer David Berkowitz
David Berkowitz is one of America's most renowned serial killers under the name "Son of Sam." In 2021, Netflix developed a four-episode docuseries titled, The Sons of Sam: A Descent Into Darkness. The series is not just about Berkowitz's history of crime and murder but a new emerging theory by Maury Terry.
Terry is a journalist who has covered 40 years' worth of news about the Son of Sam. The series tries to investigate Terry's theory that Berkowtoz did not commit his murders alone. Based on misconstrued profile sketches and evidence, Terry thought Berkotwit was part of a larger picture. He theorized the killer was aided by a satanic cult called "The Children."
'Beyond Evil' K-drama will have viewers questioning who the real culprit is
The critically acclaimed K-drama Beyond Evil is available to stream on Netflix. The 2021 drama has high praises for its hidden subtexts, meaning, and character chemistry. Beyond Evil will have viewers unsure of where the real killer stands. Lee Dong-Sik (Shin Ha-Kyun) was once a great detective but now lives a more quiet life as a beat cop for his hometown.
Dong-Shik has a dark past. His sister was the victim of a murderer 20 years ago. Dong-Shik was the police's main suspect. Now the arrival of a hot-shit city detective forces Dong-Shik and the townspeople to confront the past. The detective wants to unearth the secret to what happened and its connection to a new series of murders. "'Beyond Evil' knows exactly when to pull the rug out from beneath its characters and when to hold back. We know only what the characters know, and sometimes even less than that," explained Soompi.
'Night Stalker: The Hunt For a Serial Killer' is a short crime series about Richard Ramirez
Serial killer Richard Ramirez left a lasting mark in America's history regarding murderers. Ramirez was nicknamed "The Night Stalker" and went on to murder 13 people and assault his female victims. Netflix's crime docuseries, Night Stalker: The Hunt For a Serial Killer, chronicles the police's efforts to find and apprehend Ramirez.
In a Variety interview with director Tiller Russell, he explains why he focused on Ramirez's survivors, and the police involved instead of the killer. Ramirez's cases and apprehension resulted in a media frenzy and made the killer somewhat of a celebrity and subject of desire.
"I didn't want to glamorize him in any way. That was incredibly important to us not to fall prey to his false and corrupting, and dangerous myth. So what perspective do you want to anchor it in?" said Russell. The point of the docuseries is to remind audiences of the severe and lasting effects Ramirez's crimes had on the survivors and the victims' families. Ramirez even inspired episodes from a popular crime series.
'Mindhunter' crime series melds the FBI with America's most notorious killers
One of Netflix's crime series that gained a fan base was Mindhunter. The 2017 series was popular during its first season premiere on Netflix and gained even more popularity during its second season. Mindhunter takes getting into the mind of a serial killer into the dark and malevolent. Two FBI agents embark on a project never before done at the bureau.
The two agents are in charge of the FBI's Behavioral Science Unit as they interview America's renowned murderers from Son of Sam to Charles Manson. All the while, the two agents use their newfound skills of deducing a killer's thought pattern to solve new murder cases. Mindhunter piques viewers' interest by showing why and how killers do what they do and the effect the job has on the two agents.