'The Raincoat Killer: Chasing a Predator in Korea': Who Is Yoo Young-Chul?
Netflix's 'The Raincoat Killer: Chasing a Predator in Korea' will take viewers into the history of serial killer Yoo Young-chul, complete with detective interviews and statements from his victims' families.
Netflix announced its first South Korean docu-series based on one of the countries most profound serial killers, Yoo Young-Chul. The Raincoat Killer: Chasing a Predator in Korea will take viewers deep into the story of Yoo's rise as a killer and his victims. Yoo's history of murder in the 2000s goes much further from being a sex offender to his habits of cannibalism.
The Oct. docu-series will use never-before-seen footage and interviews to tell the chilling story of a murderer who developed fear and panic across South Korea. Yoo's case in The Raincoat Killer: Chasing a Predator in Korea will have even the most seasoned crime aficionados quivering. Yoo will join some of Netflix's most talked-about crime shows about serial killers.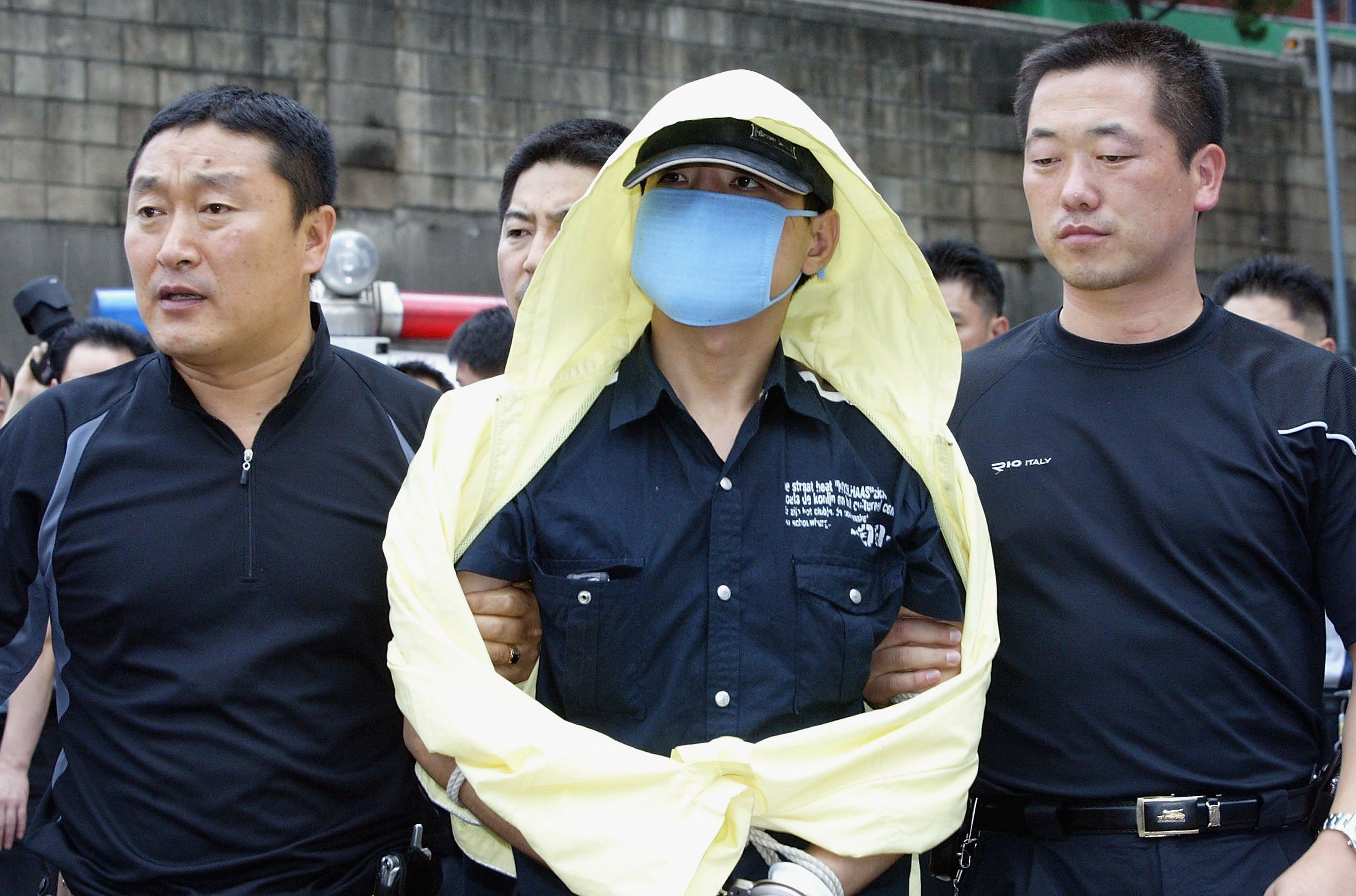 'The Raincoat Killer: Chasing a Predator in Korea' is a three-part series about Yoo Young-Chul
As Netflix was ready to debut its event of the year, Tudum, on Sept. 25, Netflix gave fans a taste of what was to come in Oct. On September 24, according to Variety, the streaming platform announced its first South Korean crime docu-series. The Raincoat Killer: Chasing a Predator in Korea centers around Yoo, who committed 20 murders between 2003 and 2004.
Netflix will use never before seen archival footage and interviews of the original case and the detectives and lawyers involved in Yoo's arrest. The docu-series includes Kwon Il-Yong, Korea's first profiler who interacted directly with Yoo. The docu-series will also include interviews with the victims' families. The Netflix docu-series will look at every detail of the case. How prolific and heinous was Yoo that tagged him as one of the countries worst killers?
Yoo Young-Chul became one of South Korea's most prolific killers of the 21st century
Yoo Young-Chul already had 14 prior convictions and served seven years in prison before his murders. Many of his convictions involved theft until 1991, when sentenced for the assault of a 15-year-old girl. In 2002, Yoo got a divorce from his wife. Yoo's murders did not start until 2003. One of Yoo's first murders occurred when breaking into the home of a college professor and murdering him and his wife. Yoo had a deep hatred and resentment toward the wealthy and became his prime victims. He primarily targeted elderly victims. Yoo focused on sex workers as his primary victims after being rejected by a prostitute.
When it came to his victims, Yoo's Modus Operandi was using a hammer to bludgeon them to death. To cover his tracks, Yoo would make his crimes appear as robberies gone wrong. Yoo also had a history of abusing his sex worker victims before murdering them and dismembering their bodies to hide their identities. He would bury their bodies throughout various locations in the mountains. Within a year, Yoo had killed 20 victims. Police arrested Yoo in July 2004 but only confessed to 19 murders. During interrogation, he admitted to cannibalism, but no evidence proved his claims.
What were the serial killer's motives and his effect on pop culture
Based on Yoo's victims, police calculated he went after older affluent individuals, prostitutes and masseuses. During interrogation, Yoo admitted to choosing wealthy victims over jealousy of their extensive and glamorous homes. His anger toward the rich traces back to his childhood, according to The Chosunilbo, who covered the case in 2004. Yoo grew up in a poor household and was bullied at school. Yoo's hatred toward sex workers and masseuse victims stemmed from his lover. His lover worked in the profession and rejected him after learning of his criminal past. Yoo anger intensified after his divorce in 2002.
Yoo admitted another prolific serial killer in South Korea, Jeong Du-Yeong, inspired him. Jeong murdered nine wealthy people from 1999 to 2000 in Busan. According to The Korean Herald, Yoo recalls his most fearsome moment when his son, 4-years-old at the time, called him while he was taking care of a victim. Yoo received the death penalty, but prosecutors appealed the decision. The serial killer is incarcerated in Seoul.
The brutal and harrowing murders Yoo committed have inspired plots for a Korean movie and an American television episode. Yoo inspired the 2008 action-thriller movie, The Chaser. A pimp realizes his girls are missing and suspects one patron with a murderous habit. An episode of Criminal Minds was supposedly inspired by the killer. The episode "Tribute" does not directly mention Yoo but is suspected the unsub is based on Yoo's murders.
The Raincoat Killer: Chasing a Predator in Korea will be available on Netflix on Oct.22