'The Raincoat Killer: Chasing a Predator in Korea': Who Were Yoo Young-Chul's Victims?
Netflix is to release its first murder docu-series based on one of South Korea's notorious serial killers in the countries history. The Raincoat Killer: Chasing a Predator in Korea will dive deep into the case of Yoo Young-Chul, who admitted to killing 19 victims from 2003 until 2004. Yoo became one of the countries most horrific serial killers targeting the wealthy elderly, sex workers, and masseuses. As a serial killer, Yoo's Modus Operandi allowed him to hide his victims' bodies until being caught by police. Amongst his 19 murders, Yoo's victims were either planned or happened by chance.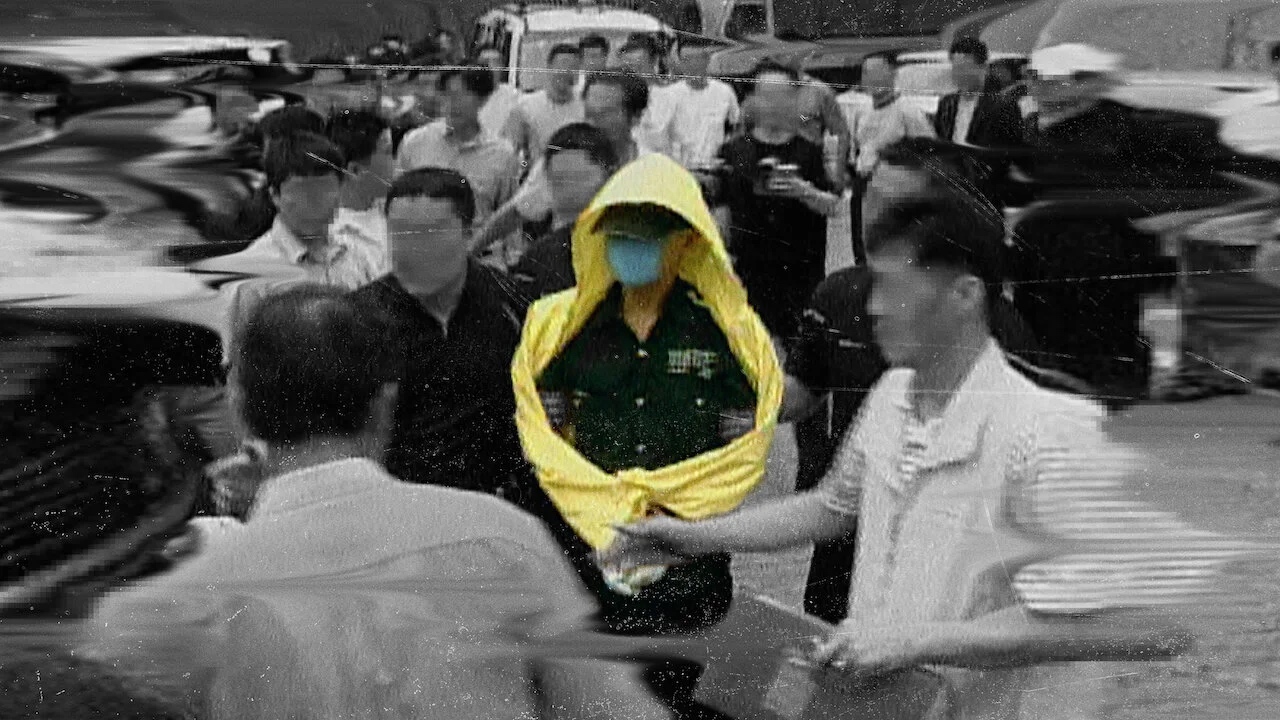 Yoo Young-Chul was an active killer from 2003 to 2004 with a criminal past
When discussing serial killers, investigators often look at the perpetrator's past to further understand their actions. Yoo Young-Chul grew up in a poor household and was bullied by his classmates, according to The Chosunilbo. Even before becoming a serial killer, Yoo had a prior criminal past. His list of arrests included burglary, breaking and entering, and the assault of a teenage girl. By 1992, Yoo got married and had a son.
It was not until 2003 that South Korean police realized they had a serial killer on their hands. One of Yoo's earliest murders was bludgeoning to death a college professor and his wife in their home. Yoo's victim count only escalated and he developed a set Modus Operandi and went after victims from certain walks of life. In order to cover his tracks, Yoo would dismember the bodies and bury them in various locations in the mountains. In July 2004, Yoo was arrested and admitted to more murders than police expected. They soon realized Yoo's victim choices swayed from his usual pattern.
Yoo Young-Chul's victims included wealth elderly, masseuses, sex workers and random civilians
According to The Chosunilbo, during Yoo Young- Chul's interrogation, he admitted to 26 victims. Authorities initially believed Yoo only committed 19 murders. Yoo established the type of victims he went after as the wealthy elderly and sex workers. News reports stated Yoo's inherent dislike toward the wealthy stemmed from his poor childhood. After committing murders, he soon switched his focus to sex workers and masseuses after his former lover left him after uncovering his criminal past. Yoo's divorce during his earlier imprisonment also led him to hate women.
After Yoo's arrest police realized his victims were not only subjected to the wealthy and sex workers. According to Korea JoongAng Daily who covered the investigation, Yoo killed 11 masseuses while witnesses claim two victims were a skin therapist and a housewife. In the early stages of Yoo's interrogation, the serial killer admitted to killing a random street vendor in Incheon and more victims in Busan.
Police's interrogation of Yoo also led him to confess to murdering a young woman as she got out of her taxi. The victim did not match Yoo's prior group of victims. Korea JoongAng Daily reported Yoo confessed to killing a 25-year-old woman in mun-dong, Dongdaemun district in Seoul in 2004. The woman worked at a nearby clothing shop. Yoo pretended to be an officer doing routine check-ups and stabbed her to death under the suspicion she was a sex worker. Police were only able to convict him of 19 murders due to evidence.
'The Raincoat Killer: Chasing a Predator in Korea' interveiws lawyers and police involved in the case
Netflix has a lot in store for K-drama fans for the rest of 2021. The Raincoat Killer: Chasing a Predator in Korea will be the newest Oct. addition that will take crime-murder fans deep into Yoo Young Chul's story as a serial killer. The three-part docu-series will re-examine Yoo's backstory that led to his murders. The series will use never-before-seen archival footage and interviews.
To bring more depth to the series, Netflix brings in profiler Kwon Il-Yong. Kwon was one of the countries first profilers who spoke directly with Yoon during the investigation. The Raincoat Killer: Chasing a Predator in Korea will also include interviews with the families of some of Yoo's victims.
The Raincoat Killer: Chasing a Predator in Korea will debut on Netflix on Oct.22.