'The Real': 6 Celebrities Reportedly Auditioned to Replace Amanda Seales and Tamera Mowry Before Garcelle Beauvais Was Selected
The Real has officially found its fourth co-host. It was announced on Aug. 24 that Garcelle Beauvais will step in to replace Amanda Seales and Tamera Mowry Housley in September when the Emmy-winning program returns from its summer hiatus.
A recent report shed some light on the vetting process that went into finding the best fit for the show and revealed that Beauvais allegedly competed against six other candidates before being selected for the job.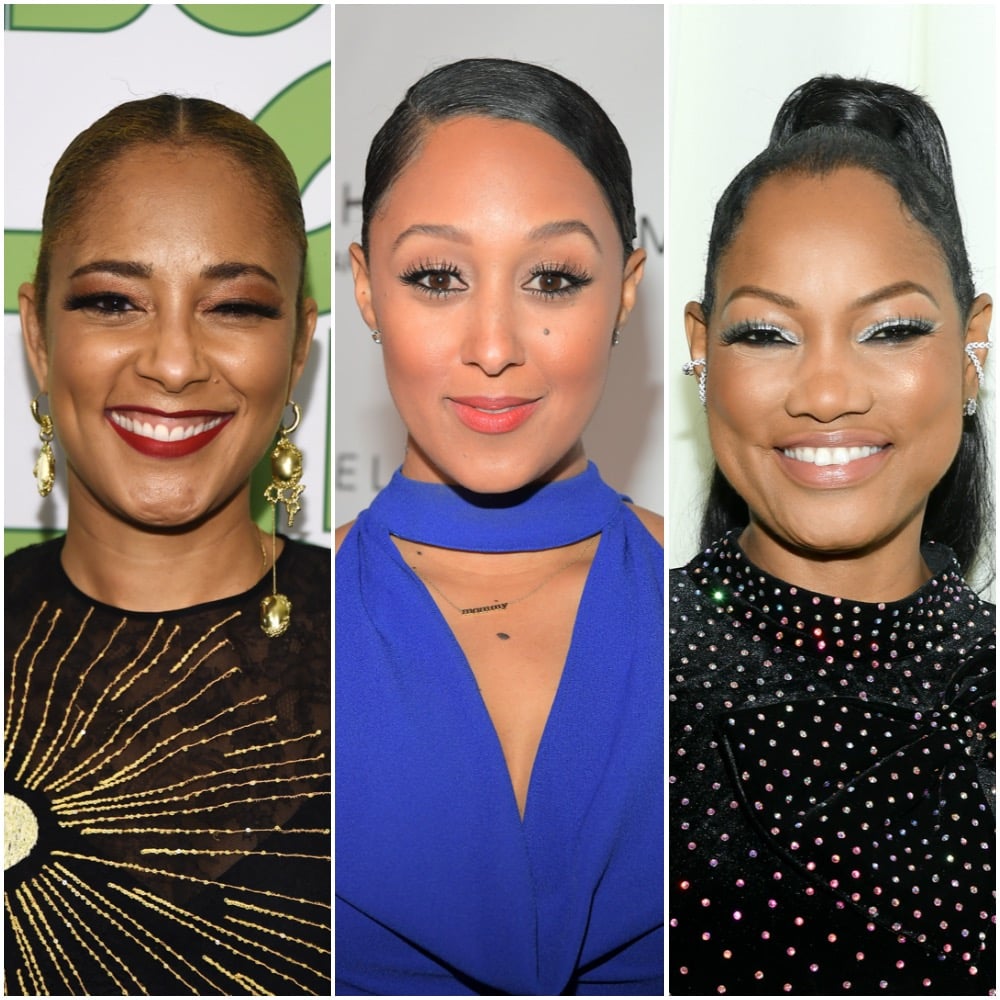 Garcelle Beauvais was brought on to the show after two others quit
Seales was the first to leave The Real. She was hired on in January to replace Tamar Braxton, an original co-host who was fired in 2016 for reasons that are still unclear, before announcing in June that she had decided not to renew her contract due to censorship issues.
Barely a month later, Mowry announced that she too would not be returning to the show. She said in a statement shared on Instagram that she wanted to spend more time with her family and pursue other career opportunities. She had appeared on the show ever since its 2013 debut alongside the other original co-hosts, Adrienne Bailon, Loni Love, and Jeannie Mai.
Almost a month and a half after Mowry's exit, news broke that Beauvais had been hired as a replacement. Of the hiring, Beauvais shared a statement that said in part, "I am thrilled to be joining the dynamic, bold, and diverse women on the award-winning talk show The Real."
Inside the rumored process that went into selecting a new co-host for 'The Real'
Reportedly, there was a total of seven candidates that auditioned for the show, including Beauvais, according to HollywoodLife. But when it came down to it, "Garcelle blew them away," a source told the outlet.
"She is such a natural talker that it really was an effortless audition session," the insider continued. "She tested against six other women. There were seven women in total. And she truly blew everyone away."
The source added: "All great personalities aren't natural talkers. She has a definitive opinion and doesn't mind sharing it. Whether they were talking about celebrities, parenting, or politics, she was so well-read on every issue."
The source did not share the identities of the alleged candidates that auditioned for the show, but an insider previously told the outlet that producers wanted someone "diverse."
"The producers want someone who's diverse," the source shared. "They have narrowed it down to eight women they're interested in and [they're] keeping the names tight-lipped."
Fans were championing for several stars to join the show, including Keke Palmer, Tameka "Tiny" Harris, and Raven-Symoné. However, it looks like the show had other things in mind.
That doesn't mean they won't ever appear on The Real, though. Fans can expect to see some of their favorite celebrities and more on the program when it returns on Sept. 21, so stay tuned.