'The Real': Amanda Seales Addresses Feud Rumors Between Her and Jeannie Mai
Amanda Seales hasn't been on The Real for very long, yet there are already rumors that she's having problems with her co-hosts. Fans have particularly noticed what they say is tension between her and Jeannie Mai after the two engaged in a series of heated discussions in recent weeks. But is there really drama between them? Seales herself weighed in on the subject in a recent Instagram post and cleared up the speculation for once and for all.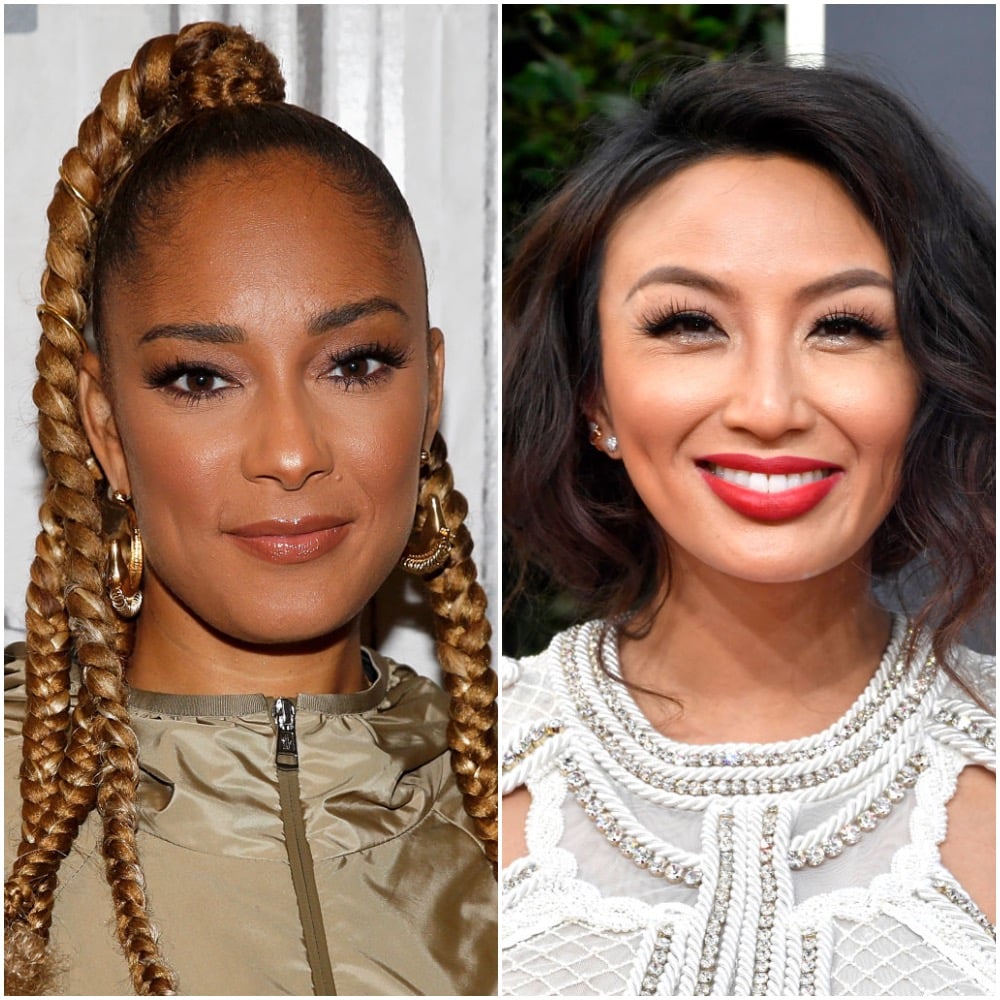 How long has Amanda Seales been on 'The Real'?
Seales joined the panel of hosts on The Real in January following a shake-up after Tamar Braxton left in 2016. She had appeared on the show as a guest host in late 2019 and was apparently so favored by viewers that she was hired on for a full-time position.
Co-host Loni Love introduced Seales on the Jan. 6 episode as "the newest member of our family," giving her a big round of applause. Seales came to tears before being comforted by her peers.
"It's really just dope to come to a space where there was four women who I get along with on- and off-screen," Seales explained. "We have different personalities and we have different points of view, but that's the world."
Amanda Seales has already been clashing with her co-hosts
Things have sometimes gotten heated between Seales and her co-hosts, particularly Mai. The pair made headlines just days ago, on Feb. 12, when they clashed during a discussion about Jussie Smollett's alleged fake hate crime.
Smollett claimed in early 2019 that he was attacked in Chicago by two men who beat him, hurled homophobic slurs at him, doused him in an unknown liquid, and tied a rope around his neck. Many celebrities rallied behind the Empire actor after the reported attack. But as police began investigating the incident, they noticed inconsistencies in Smollett's story. He was eventually charged with staging the attack — which he denied.
The charges were later dropped. But in February, he was indicted on six felony charges related to the incident.
Speaking about the development, Seales argued: "Even if it was a hoax, this is really happening all the time. And even if it was a hoax for the sake of bringing attention to this, then that's low-key noble. I am at my wits' end about censoring situations like this and wanting to make people pay."
Mai didn't really agree, countering, "We need the right thing to happen. But if he did stage a crime, there has to be a punishment for that. We also need to have justice for all of those crimes that actually did happen or didn't happen."
At one point in the conversation, Seales seemed to roll her eyes.
Fans reacted to the moment on Twitter, with one person writing, "They need to [reconsider] the seating arrangement on #theReal. Jeannie and Amanda clash the hardest, seems they would be opposite each other."
Another pointed out the apparent tension and reacted with a shady GIF.
It was at least the second time that things got awkward between them
The two also clashed on Martin Luther King Jr. Day when discussing how the late civil rights leader would feel about today's climate.
Seales didn't think he would notice much of a difference in comparison to his era, noting that racism continues to plague society. When Mai chimed in and said that there are also "more mental health [problems]," Seales swiftly cut her off and continued with her point on racial issues.
Amanda Seales has addressed feud rumors about her and Jeannie Mai
Seales addressed the rumors in a recent Instagram Live video viewed by Showbiz Cheat Sheet. She admitted that while there can be some tension when she and her co-stars speak on topics they're passionate about, there are no hard feelings or underlying beef when it comes to her and Mai.
She also noted that she is still getting to know her co-stars, but maintained that things are off to a good start.
So move along, folks. There's nothing to see here.