'The Real' Fans Think Amanda Seales Joining the Cast Is 'an Accident Waiting to Happen'
For days, fans of the Emmy Award-winning talk show The Real have been waiting on bated breath for their big announcement. Today, Amanda Seales was announced as the new co-host of the popular daytime show. Seales is an actress on the hit HBO show Insecure. The 38-year-old comedian is also a writer and just released …
For days, fans of the Emmy Award-winning talk show The Real have been waiting on bated breath for their big announcement. Today, Amanda Seales was announced as the new co-host of the popular daytime show. Seales is an actress on the hit HBO show Insecure. The 38-year-old comedian is also a writer and just released a new book entitled Small Doses: Potent Truths for Everyday Use and was also a singer. The actress has been a guest host on the reality show before, but she is officially a permanent addition.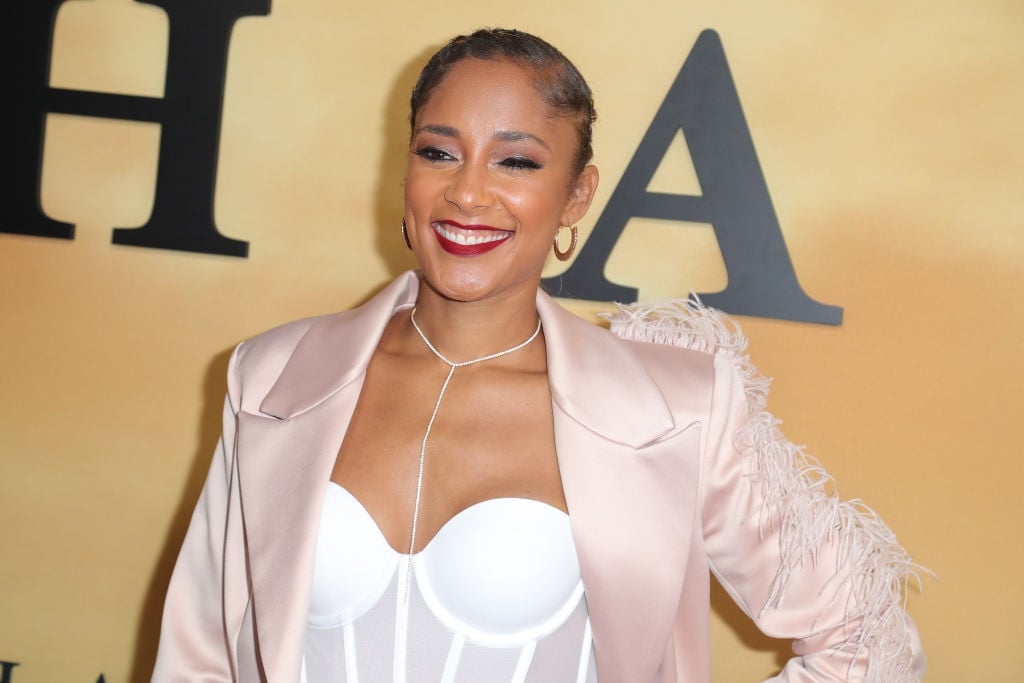 The original cast included Tamar Braxton
Though The Real started off with five original co-hosts, the cast has only had four co-hosts since Tamar Braxton was fired from the show back in 2016. There were tons of rumors swirling about why Braxton was potentially fired. Some sources claimed that she didn't get along with the production team, while others felt that she wasn't reading well with the show's target audience. Other publications reported that the talk show's advertisers didn't feel she was a fit and thus she was let go. But, whatever the reason for Braxton's dismissal, she took it very hard. Citing that she felt blindsided by the decision, Braxton was not pleased with her former co-hosts at the time.
Amanda Seales joins The Real as a permanent co-host
The vacancy that Braxton left has been unfilled for the past three years. Though there have been guest co-hosts, nobody has been given the privilege of becoming a permanent co-host of The Real until Seales was announced. Unfortunately, many fans of The Real believe that adding Seales to the cast is an error. As the actress has had some less than positive encounters in the past with her Insecure cast members, people feel that her joining the show is a huge lapse in judgment.
Fans react to the announcement on Instagram
"Daytime looks good on you, @AmandaSeales…  Welcome to The Real!" the show announced on their Instagram page. Fans of the show immediately sounded off on their opinions. "An accident waiting to happen," one fan wrote about the Seales joining the cast. "If she's permanent this show is no longer my favorite show," another person chimed in. Even fans of Seales weren't particularly thrilled by the announcement. "Yes. I love Amanda by herself but she's already got bad rep within the entertainment community. Can't see this lasting," one skeptic penned.
Only time will tell if fans can accept Seales
People also took issue with Seales' perceived personality. "fr her mouth gone get them all in trouble, " one person declared. "She's emotional and thinks she's smarter than what she really is…very pushy and extra," another Instagram user sounded off. Other fans of the show took no issue with Seales, but rather opposed an addition to the show entirely. "We don't want her. We don't want a 5th co-host. This will ruin the dynamic and you'll lose viewers. It's clear you don't care about your viewers' opinions so maybe we should just put our time elsewhere…" one long-time fan of The Real wrote. Only time will tell if Seales is a good fit for the program. Hopefully, fans of the show will give her a chance to prove herself before passing further judgment.