'The Real:' Amanda Seales Details Disagreement With Show Producer Before Her Exit
Amanda Seales says a disagreement with a show producer on 'The Real' led to an uncomfortable work environment. Seales quit the show after six months, saying 'The Real' had a toxic culture.
It's been a few months since Amanda Seales's departure from The Real but she's continuing to elaborate on issues with show executives. Seales accuses the show of lacking diversity behind the scenes. She now says that one disagreement with a producer on the show is a contributing factor to her exit.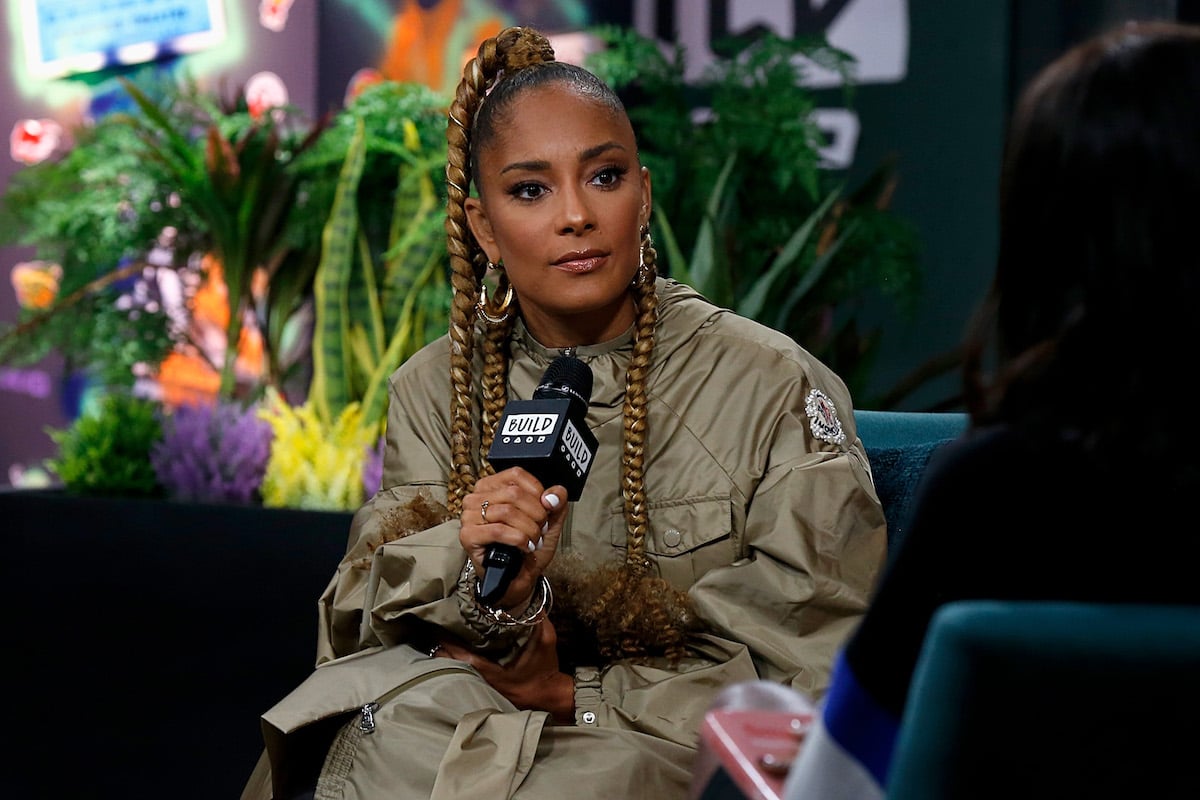 Amanda Seales reveals disagreement with 'The Real' producer over a segment on the show
Seales cites a multitude of issues surrounding diversity and censorship for her decision to leave The Real. During a virtual chat with Godfrey on Instagram live, Seales reveals a disagreement over a segment caused much drama behind the scenes.
Seales was given the chance to bring her live game show Smart, Funny and Black to the show for a produced segment. The game mirrors jeopardy in which two opponents answer a variety of questions related to Black history and culture.
Related: 'The Real:' Amanda Seales Says Culture at the Show Was "Toxic"
Her excitement was shortlived when the segment was given to a white producer. Seales says the producer lacks knowledge about Black culture. She spoke with the producer about her concerns.
"I said to her, 'Do you even know what we're going to be talking about?' And she said, 'No, I just figured you were going to talk about it and I would just write it down.' So I said, 'Am I going to get a producer credit?' Because to me, you assign the different segments to people who are going to be able to produce it to the best ability," Seales explains.
Seales says the producer took offense to the critique and told others that she felt attacked by Seales.
Amanda Seales says producers of 'The Real' didn't allow her to discuss issues related to race
Seales says similar issues with production occurred during her six months at The Real. She says censorship is a major issue.
"I left "The Real" because it was breaking my spirit. I was being asked to not talk about certain things that felt like a betrayal to my people and to me as a person," she says.
Seales considers herself a scholar and a thought leader on race and Black culture. She has a master's degree in African American studies with a concentration in hip hop.
Fans of The Real were also critical of Seales. She hints to not feeling supported by her colleagues and executives.
Related: Loni Love Speaks On Amanda Seales Leaving 'The Real' – Says 'The Real' Is "Not a Black Show"
"These trolls used to come for me beyond comprehension. And they used to come for me on The Real's page. And that was the part that was too much for me. It was my space of work and people are coming for me crazy and they're not stopping it," she says.
She says Loni Love was the most vocal in terms of her support, specifically with viewers. Seales previously said she has no issues with her former co-hosts and all are on speaking terms.
Seales is now focusing on her acting and comedy career. She's returning to Insecure for season 5 and also is working on her Smart, Funny, and Black brand.