'The Real': Amanda Seales Claps Back at 'Extra' Reporter Jennifer Lahmers' Shady Interview
Amanda Seales joined The Real this season as the fifth host of the panel. The comedian joined Loni Love, Adrienne Bailon, Tamera Mowry, and Jeannie Mai to talk about the latest topics in pop culture. Following Tamar Braxton's exit from the daytime program, the seat had seen a rotating chair of guest co-hosts. After four years since the former left, Seales became a fixed panelist at the table.
To celebrate the show's 1,000th episode, Extra's Jennifer Lahmers interviewed the cast about their experience. Things didn't go smoothly as the latter seemingly took jabs at Seales, something fans noted on social media.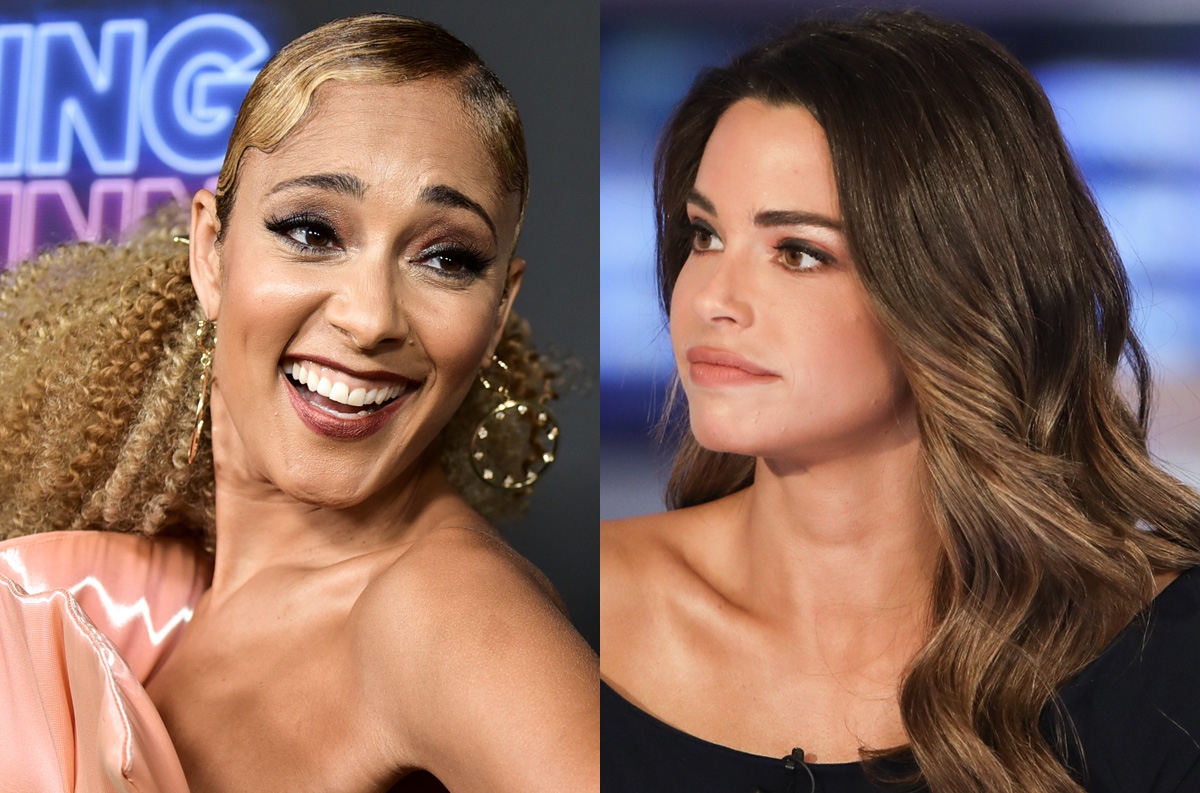 Lahmers' first dig at Seales came after she noted that the co-hosts have done the show for six seasons, except for the Insecure actress who just joined this year.
"Does it feel like… it's six seasons already. Not for you because you're a newbie," Lahmers singled Seales out and pointed at her.
Seales let the poke slide and said, "I've been in this game for a long time," while co-host Love held her hand.
The most awkward moment came after when Lahmers brought up the subject of Seales and Mai's passionate debates.
"You and Jeannie have butted heads in a couple of topics…," Lahmers said before Seales shut her down saying, "Stop!"
"You know what? We're not butting heads," Seales said while Mai touched her hand. "I think it's very, very important especially at a table with diverse women to very clearly delineate the difference between having a difference in opinion than butting heads. You'll know when I'm butting heads because when I butt heads, it's only going to be one head standing."
Seales and Mai then embraced each other while the former added, "As you can see, there's still two."
The drama spills over to social media
As fans of the show reacted to the shady interview from the Extra reporter, Seales clapped back on Instagram.
"Now see, I let her slide on that one but she was feeling herself," Seales replied to a fan that sarcastically called her "newbie."
Seales also posted on her Instagram account, "She tried it. Don't come for me unless I send for you. I am not hostile. I'm passionate. Happy Black History Month."
Following the backlash from The Real fans, Lahmers broke her silence about the interview on her Instagram Stories.
"Humble yourself," she wrote in her first post.
In a second Story, the Extra reporter said she wouldn't change anything from the interview as it was fair game to bring up the feuds between Seales and Mai.
"I wouldn't change a thing about the way I conducted that interview — addressing a topic that had made numerous headlines across multiple outlets," Lahmers wrote. "This is my job as a correspondent. I did not keep pressing once I got an answer and that is all I will say on the matter."
The Real airs weekdays in syndication across the U.S., check your local listings for exact air times.