'The Real': Amanda Seales Left Out of Finale Episode and Fans React
The co-hosts of The Real said goodbye after nine years, eight seasons, and 1,360 episodes on-air. In an emotional farewell episode, the hosts took a trip down memory lane and even paid tribute to hosts who've come and gone, sans Amanda Seales. Seales didn't take it lightly and fans of the show have big reactions as well.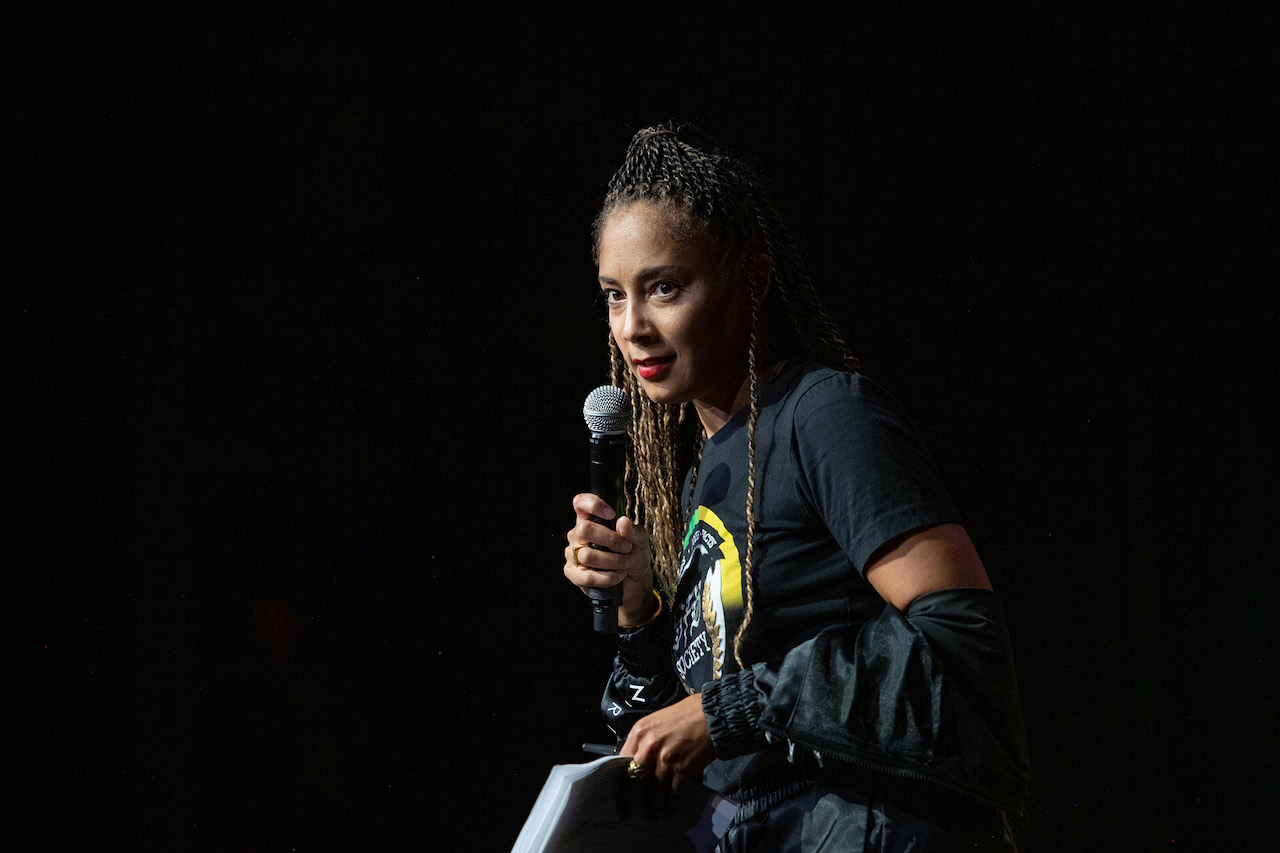 The former co-host opted not to renew her contract citing censorship
Seales was announced as an official co-host in 2019 after guest hosting on the show for several episodes. Many longtime fans felt she brought much-needed substance to the topical show in terms of speaking about race and inequality, while others didn't feel her approach was a good fit. Either way, she chose to exit after just six months.
In an Instagram live video, she announced her departure and claimed it was due to censorship from producers. She explained at the time:
I didn't renew it, because it doesn't feel good to my soul to be at a place where I can not, speak to my people the way they need to be spoken to. And where the people that are speaking to me in despairing ways are not being handled…I'm not at a space where as a full black woman I can have my voice and my co-workers also have their voices and where the people at the top are not respecting the necessity for black voices to be at the top too.
Amanda Seales reacts to being excluded from the finale episode of 'The Real'
In honor of the show's end, the hosts reflected in a special finale episode of their eight seasons on the air. The hosts played a video montage of their top and most memorable moments. All previous hosts, including Tamar Braxton and Tamera Mowry Housely, were featured in the montage. Seales was noticeably absent.
The Insecure star took to Instagram on June 4 to address being left off the finale episode. "So apparently The Real in their finale episode did promo and I am not featured in this thumbnail and I'm not featured in the finale episode either. I'll have something to say about that later," she said with a laugh. "Ooh child, I must really be out her just shaking the table."
How fans feel about Amanda Seales being excluded from the finale episode
The Shade Room reposted Seales' Instagram video and reactions to Seales' response were split. Many felt it was the producers' prerogative to exclude her as Seales' exit was seemingly acrimonious, and she was only on the show for a brief period of time.
"All the sh*t she talked about that show…why would they lol," one commented. Another agreed, chiming in to write, "Well she was only on the show for a short time and she talked bad about it all the time. Are you shocked that they left you out of the farewell episode!"
Others felt it was a shady move on the show's part while noting Seales' contributions. "You gotta include her," one wrote. "She was the best cohost since Tamar," another wrote.
No one from the show has addressed Seales' comments. There's been no official explanation as to why she was excluded either.
RELATED: 'The Real:' Amanda Seales Says Culture at the Show Was "Toxic"