'The Real': Amanda Seales Says She Was Hired to Be a 'Villain'
The Real may be over, but the show remains a major subject of conversation. In the finale episode, a video montage of the show's greatest moments was shown. One co-host who was noticeably absent from the show and montage was Amanda Seales. Seales made her feelings known about feeling snubbed and also says the reason she was hired was to be the bad guy of the bunch.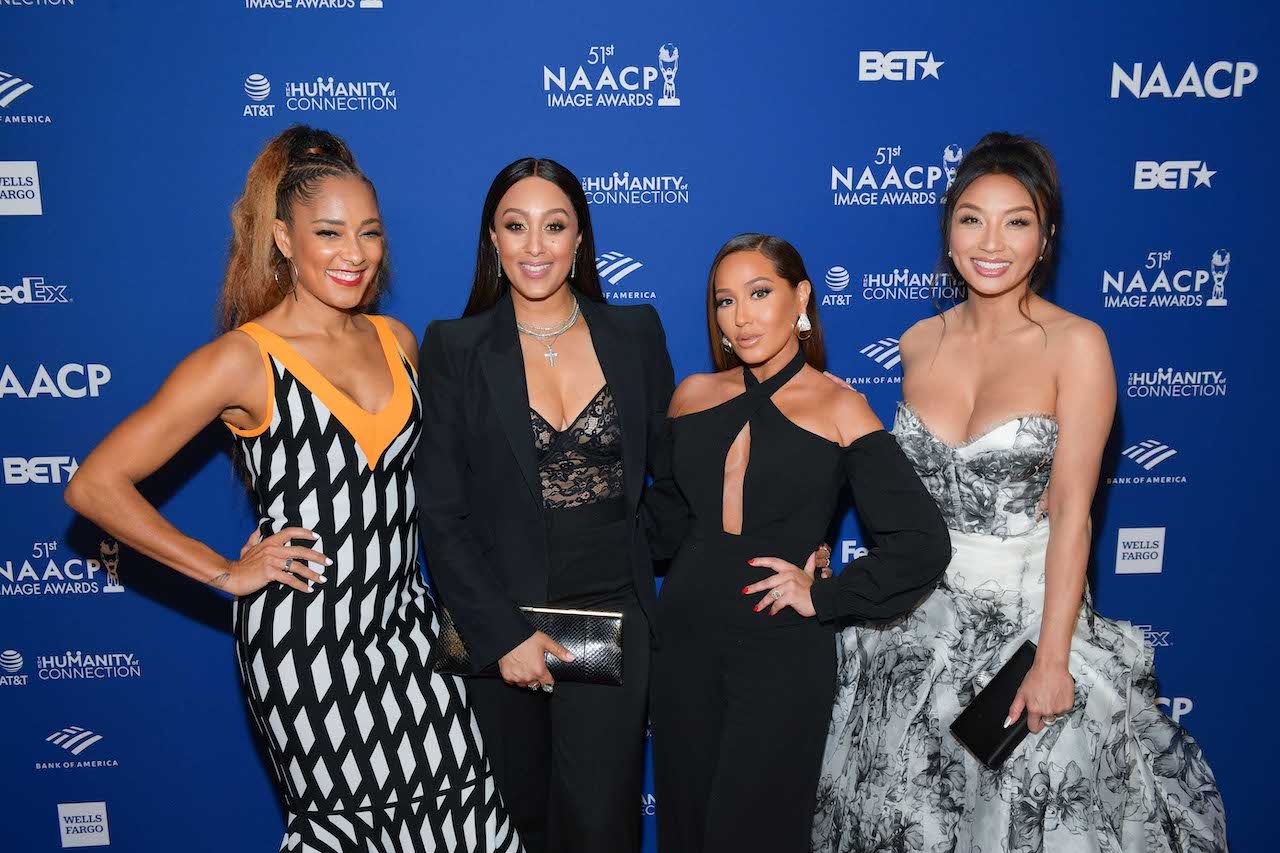 Amanda Seales says she thought she was hired on 'The Real' to elevate conversations and instead was hired to be the villain
In a recent interview with The Breakfast Club, Seales opened up about realizing early on in her contract with The Real that it was not a good fit for her. At the end of her six-month contract, she opted not to renew and explained that the show did not feed her soul, she was forbidden from speaking on certain topics by producers, and also felt the work environment was toxic.
Furthermore, she says she quickly learned that the reason she was hired was contrary to what she was told by executives. She explained:
You start to realize that what you were told is not what it is. And that's just it. I thought I was being brought in there to elevate conversations, I was told they wanted to have more conversations about stuff going on in the zygotes and social justice, etc. Then I learned that it wasn't really why I was brought in there, that was a portion but I was really brought in there to kind of be a villain because the women on that show had basically started not having opinions on things because they really didn't want to deal with the internet response and they wanted to just keep things chill. And also, they'd been there for so long that they always knew what each other was going to say. So, they brought me in there to shake the table. 
She was excluded from the finale episode montage
In honor of the show's success, a video montage of the best and most memorable moments was played during the finale episode. All hosts, past and present, were featured sans Seales.
She replaced Tamar Braxton in the fifth co-hosting chair a few years after Braxton was fired from the show in 2016. Her additional was a bit controversial at times, with some fans also feeling she was too real for the show as the show didn't have a serious undertone before her joining.
Seales took to Instagram on June 4 to address being excluded. "So apparently The Real in their finale episode did promo, and I am not featured in this thumbnail, and I'm not featured in the finale episode either. I'll have something to say about that later," she said with a laugh. "Ooh child, I must really be out her just shaking the table."
Amanda Seales says she was excluded intentionally from 'The Real' finale episode
Seales says that the reason she was left out of the show was intentional. The Insecure star says she confirmed that with people who work on the show and spoke with Mai and Bailon, who she says were livid that she was left out. As for why Braxton was included despite her acrimonious exit, Seales offered an explanation.
"Tamar had issues, but allegedly she apologized to them, and that's why she was included, but I have nothing to apologize about," she noted. "They should be apologizing to me. The leadership of that show should be apologizing to me…Ultimately, they had the decision to do right in this instance, and they chose not to…When you have the opportunity to do right by the people you've wronged, take it."
Regardless, Seales says she contributed to the space and should have been featured. Additionally, she says her complaints caused great change for the show following her exit, including the show hiring a Black woman executive producer to drive the show.
RELATED: Loni Love Speaks On Amanda Seales Leaving 'The Real' – Says 'The Real' Is "Not a Black Show"