'The Real' Fans Are Begging Each Other to 'Leave Amanda Seales Alone'
Even since Amanda Seales joined the cast for the Emmy Award-winning daytime talk show, The Real, she's received tons of backlash. Of course, it's always hard for a person to come into an established group and be accepted and this is proving to be true for the Insecure actress. Though her co-stars seem to have accepted her with open arms, fans of the show haven't been as kind.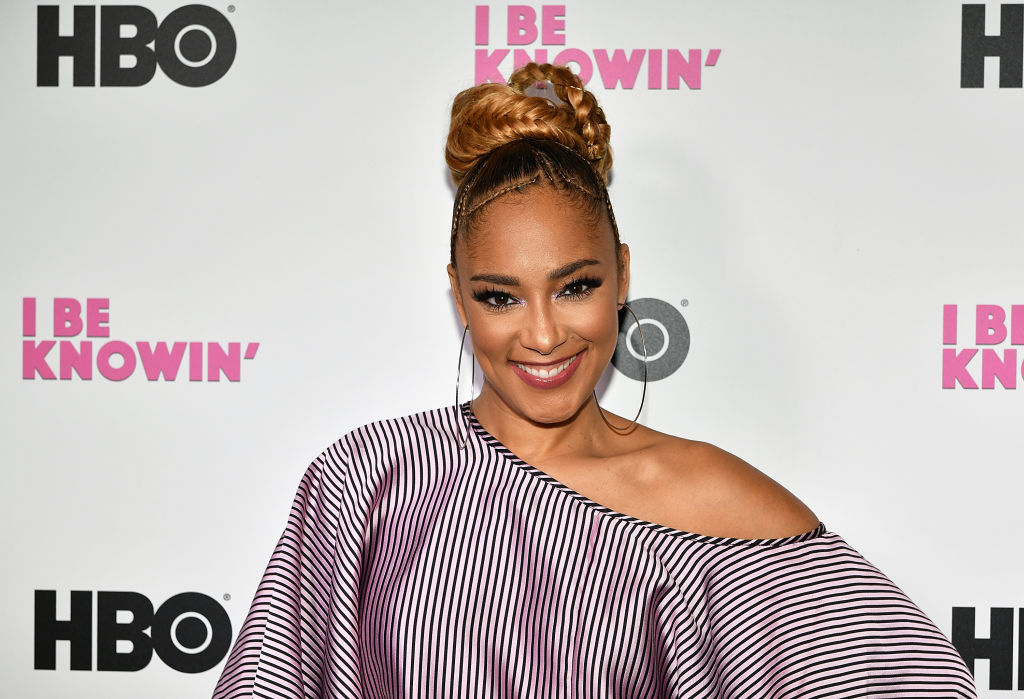 Fans of The Real were skeptical of Seales before she was even officially announced at the permanent replacement for Tamar Braxton. The young comedian has gotten into fairly public disagreements with some of her other co-stars in Hollywood. Most notably, she threw jabs at her Insecure castmates for not defending her after she was asked to leave a private event.
Amanda Seales is the new host of 'The Real'
Still, some fans of The Real were excited to see what Seales could bring to the show. As the actress is highly educated and opinionated, they wanted to see what fresh perspective she might be able share. Fans of Seales believe she has added a layer of depth and complexity to the show that it was in desperate need of some.
But, Seales has also faced tons of backlash from fans of The Real. She is constantly called out for her facial expressions and some people even argue that she always seems as if she doesn't want to be there. Furthermore, there have been countless rumors that Seales doesn't get along with the rest of the cast even though there's been little to no evidence to support that claim.
Some fans of 'The Real' accuse Seales of being rude to other cast members
But, it seems that some fans of The Real have had enough of other fans ragging on the 38-year-old. Seales recently caught flack for the facial expressions that she made when Tamera Mowry was sharing how she was coping with social distancing. In a clip posted to Instagram, Seales listens as Mowry talks about her family. Many people took Seales' lack of audible commentary as an indicator that she was bored, annoyed, and uninterested.
"Everyone is genuinely interested and concerned about what the other is talking about except for Amanda. She just doesn't want to be there," one person commented on the clip that The Real posted to their official Instagram page. Some fans vehemently agreed and chastised Seales for her alleged behavior. Other fans, however, felt compelled to stick up for the comedian and insisted that other viewers stop their smear campaign against Seales.
Fans of the show are tired of others picking on Seales time and time again
"I don't understand why people are so mean to Amanda. Because y'all don't like her facial expressions? She's clearly just listening. Bye. Leave her alone!" one fan exclaimed. "Leave Amanda Seales tf alone some of yall hate on her for no reason, 😒😒" another person added. "Y'all are way too hard on Amanda! She's just listening to them speak 😂 if she was interrupting them constantly, you'd be hating on her over that too, 🤷🏼‍♀️" yet another person chimed in.
Clearly, it's going to take a little more time for some long-time fans of The Real to get used to Seales and her presence. But, until they do, it seems like other fans are more than willing to stick up for her.