'The Real': Amanda Seales Slams Claims That She's Butting Heads With Other Cast Members
Even since comedian and actress Amanda Seales joined the cast of The Real, fans of the hit daytime talk show have had a lot to say about it. As most of the show's loyal viewers got used to the dynamic between the four original co-hosts, they've been hypercritical of Seales and the energy that she brings to the show. Seales recently caught some flack when she seemed less than enthused about having to interview TV personality, Tiffany "New York" Pollard. But now, the Insecure actress is sticking up for herself against claims that she and her co-star, Jeannie Mai, butt heads a lot.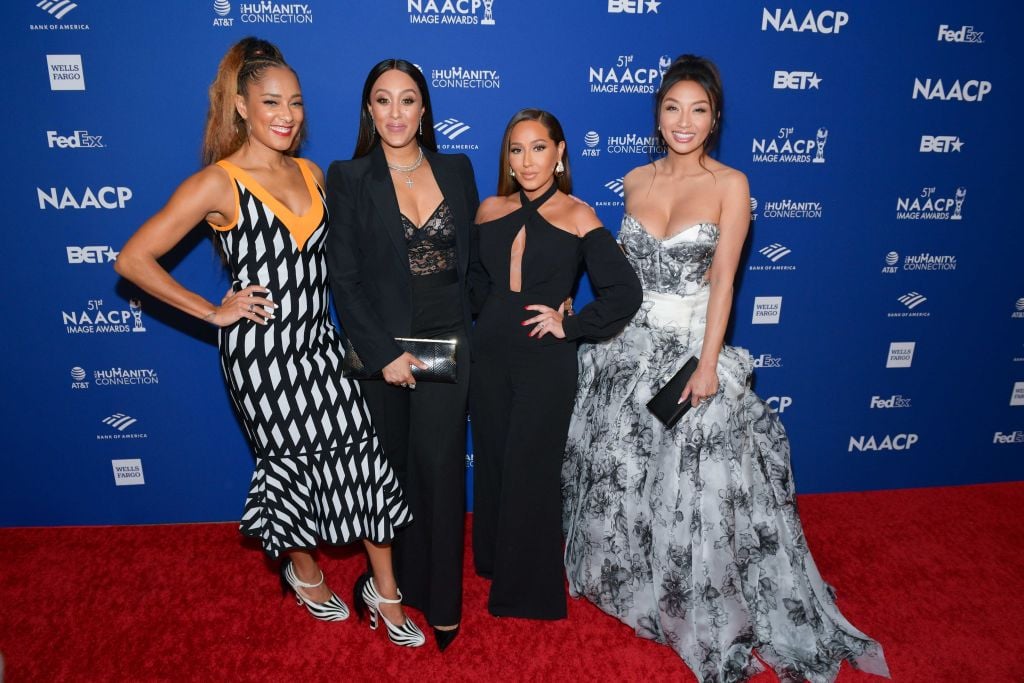 An Interviewer calls out Amanda Seales for being a new host of The Real
Recently, the cast of The Real were interviewed on Extra TV in celebration of their 1000th episode. The interview didn't get off to a very auspicious start as the interviewer seemed to immediately throw shade at Seales. After asking if the cast could believe they'd already made it through six seasons, she made sure to single Seales out. "I mean not for you, because you're a newbie," she flippantly said to Seales. "And I've been in this game a long time," Seales quickly retorted. Things didn't get much better after the interviewer asked Seales about how she felt about joining the show.
Seales denies claims that she and her fellow cast member butt heads
"And I mean you and Jeannie have butt heads on various different topics," the interview stated. "Have we? Stop," the newest host of The Real fired back. After more back and forth, Seales expressed that she and Mai didn't butt heads, but rather they had differences in opinions at times and felt compelled to convey them in a mutually respectful way. "We're not butting heads and I think it's very, very, important, especially at a table of diverse women, to very clearly delineate the difference between having a difference of opinion than butting heads. You'll know very clearly when I'm butting heads because when I butt heads it's only going to be one head left standing. And, as you can see, there's two," Seales stated confidently.
Fans and hosts of The Real show the actress support
Seales' statements seemed to get support from the rest of The Real cast. Both Lonni Love and Jeannie Mai both grabbed Seales' hands in support during portions of the interview. Fans of The Real agreed with Seales and her rebuttal and expressed that they were impressed that Seales was able to set the interviewer straight in a very professional way. "This is what strength looks like! They always trying to push your buttons and then wanna play victim when you react! This was excellently handled by Amanda! That STOP gave me chills 😭🤣," one person wrote on Instagram.
"Idk why people keep trying Amanda like she will not gather you and your edges in a very intelligent professional manner," another person co-signed. "Good for Amanda for putting her in her place without coming out of character!" yet another person declared. "Absolutely, one thing about Amanda is that she UNAPOLOGETICALLY owns her own narrative. And hate or love her, I 100% respect that. It's so common in the workplace for people to distort your intentions so I applaud this energy," someone else chimed in. It's clear that new or not, fans of The Real are on Seales' side this time. Hopefully, as she gets even more integrated into the cast, situations like this will be less frequent.