'The Real': Fans Believe Loni Love Admitting to Needing Closure With a Friend Is About Fallout with Tamar Braxton
Tamar Braxton recently made amends with two of her former co-hosts on The Real. She famously accused Loni Love of playing a part in her firing from the show. Love adamantly denies doing so. During a segment on The Real, Love spoke of needing closure from a failed friendship. Some fans believe Love's comments were about Braxton.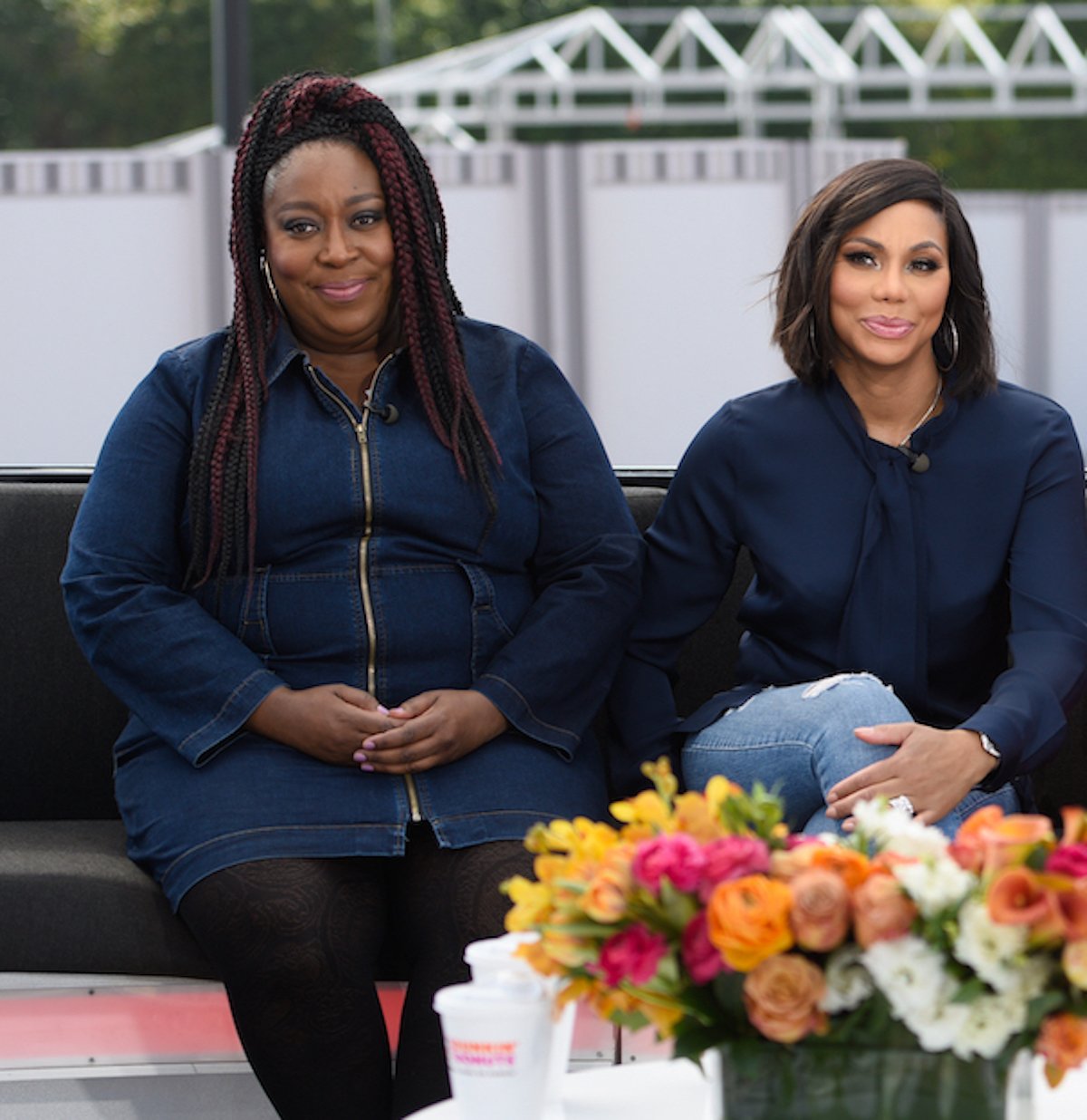 Tamar Braxton previously accused Loni Love of having her fired from 'The Real'
In 2016, Braxton was fired from The Real. Love B. Scott reports that advertisers allegedly found Braxton difficult to market. There were also rumors that Braxton was difficult to work with. On an episode of Braxton Family Values, Braxton revealed she was told by executives that she did not get along with her co-hosts.
Many believed Love played a part in Braxton's firing after Braxton's Instagram post noted being "stabbed in the back" by someone on the show. Fans also noticed that immediately after her firing, Braxton unfollowed Love on Instagram. 
Related: Fellow Comedian Says Loni Love Influenced Tamar Braxton's Firing From 'The Real'
In an interview with YouTube's Comedy Hype, Comedian Cookie Hull alleged Love was jealous of Braxton's popularity on the show. She also alleged Love sent emails to producers and executives in an attempt to have Braxton fired.
Braxton shared screenshots of text messages between her and another one of Love's mutual friends alleging that Hull told the friend that Love was responsible for Braxton's firing.
Loni Love discusses wanting closure from a friendship gone bad
During a May 25 episode of The Real the hosts debated on whether or not closure is necessary after a relationship ends. While Garcelle Beauvais, Adrienne Bailon, and Jeannie Mai all shared similar sentiments regarding closure in romantic relationships, Love spoke of needing resolution from failed friendships.
"It depends on if things were publicly done," Love begins. "Sometimes you need closure…For me, there are things that have been done and I would like to just seal it up and be like, 'OK, we're good.' It irks me that it's still out there."
Love continued, putting emphasis on the importance of having closure with her friends.
Sometimes I would like to have closure, especially in my relationships with my friends. In romantic relationships, usually, I'm a good girl and I'm loyal so if I've broken up with you, it's probably because the guy did something and I don't wanna talk about it – I'm good- I know what happened, I've made my decisions. But in relationships [with friends] and in business relationships, sometimes I would like to have a button up and be like, 'Are we good? Are we not good?' if it's public.
Fans believe Loni Love was referencing Tamar Braxton
In the YouTube comment section of the video clip from The Real's post, viewers pointed out that Love was more than likely referencing her and Braxton's fallout.
"I feel like Loni is talking about Tamar and she's still hurt," one writes.
"I think Loni was referring to the issue with Tamar, being that it was so public and she bashed her character," another observed.
"These days Tamar is showing love to all her ex co-hosts except Loni and that's another reason why I, too, think Loni is referring to Tamar here," one user writes. "I feel like she feels left out."
Related: Tamar Braxton Says We TV May Have Played a Part in Her Firing From 'The Real'
While Braxton has made amends with Bailon and Tamera Mowry-Housely, the same cannot be said for her relationship with Love. But Braxton did reveal on her podcast Under Construction that she later learned Love nor the other co-hosts were responsible for her firing. According to Braxton, We TV played a part in her firing due to them preferring that Braxton focus on her work on Braxton Family Values and Tamar & Vince.
Braxton has told various media outlets that she's now open to reconciliation with Love as well. She also has publicly apologized for the things she's done and said publicly regarding Love.