'The Real': Fans Can't Get Over How Amanda Seales Looked While Listening to Jeannie Mai's Engagement Story
Jeannie Mai is on cloud nine following her engagement to rapper Jeezy. She said "yes" to the Grammy-nominated artist on March 27 when he proposed during an intimate dinner at his home, and she's been glowing ever since. Mai detailed how the proposal went down in an April 13 chat with her co-hosts on The Real, but many people could only focus on how Amanda Seales looked throughout her entire spiel.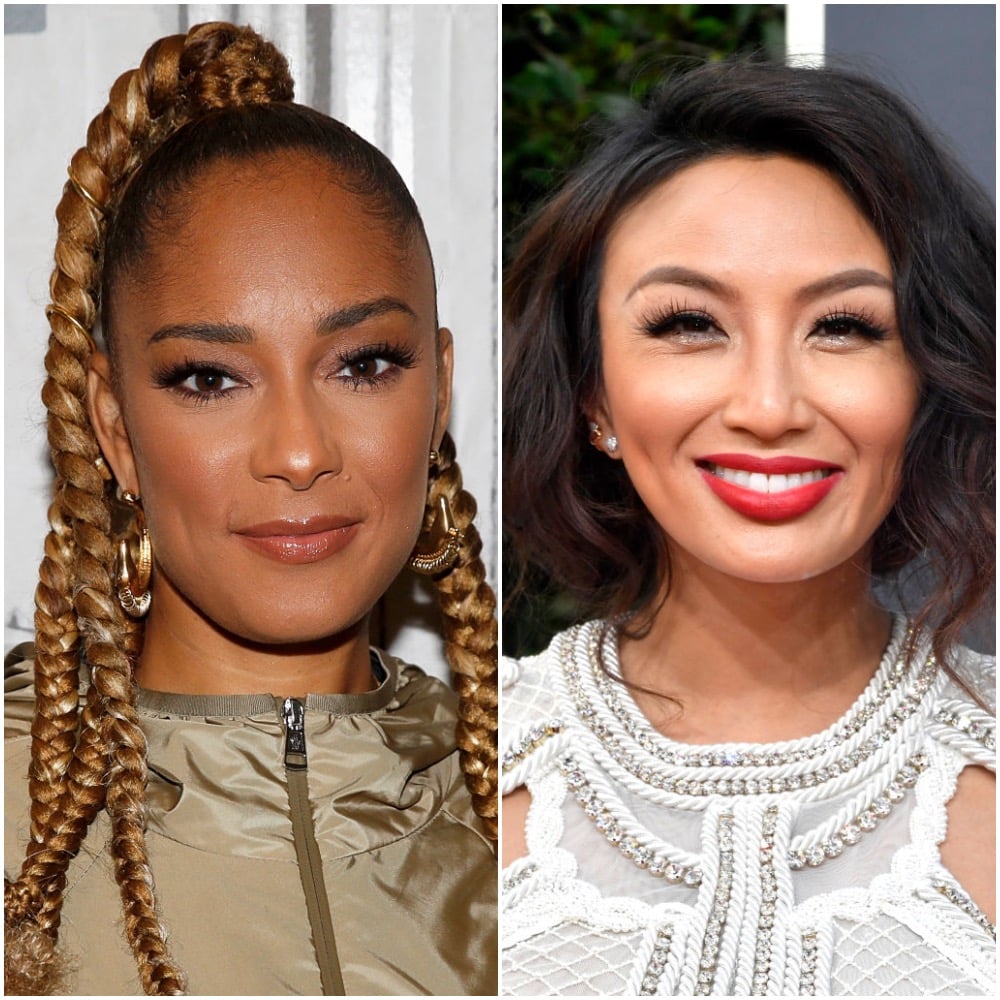 Jeannie Mai's comments on her engagement to Jeezy
Speaking about the moment, Mai told her co-hosts that Jeezy chose to propose at his home after their planned trip to Vietnam got canceled amid the coronavirus pandemic.
"He brought Vietnam to [me]," Mai said, noting that Jeezy surprised her with a spread of traditional foods and decor. During the dinner, Mai said, Jeezy directed her attention to the television and took her on a virtual tour of Vietnam. After that, he popped the question.
"He did exactly what I know him to do during a time where you would think life would stop. J continued with life no matter what," Mai said in part. "And when it comes to marriage, it's not just the perfect moments, it's really about those times, who are you, who is your character when things hit the fan. To see him be the relentless, tenacious man I fell in love with, it puts a whole new meaning to this ring to me."
Her co-hosts seemed to be over the moon and really happy for Mai. But there were moments where Seales' face appeared to go blank and she did not seem to say as much as the other co-hosts.
Fans react to the clip
Taking to social media, many fans called out Seales for her facial expression.
One Twitter user said: "Amanda seales looked like a hater this whole episode of the real while jeannie talked about her engagement."
"She seemed uninterested, annoyed, and just straight up awkward. like you can at least ACT interested. show a smile (with teeth) like ask her some questions, SOMETHING," another person added.
A third tweet said, "amanda seales better not be on the next season of 'the real'. i cannot stand her and her facial expressions. she couldn't even fake being interested in jeannie's engagement story."
But others suggested that people were simply putting too much stock into her facial expression. One person on Instagram said: "Amanda's Face is everyone's mood during this pandemic."
Seales has not addressed the backlash, at the time of this writing. But it's worth pointing out that she did congratulate Mai and smiled at points in the conversation. As one Instagram user put it, maybe "that's just Amanda's normal face."
It's not the first time Amanda Seales has made headlines due to her facial expressions
Back in March, Seales faced criticism over her reaction to Loni Love crying during a segment on healthy eating habits. Responding to the drama, Love told Madame Noire that Seales was simply caught off guard because she had started crying out of nowhere.
"She personally called me and she was like, 'Yoo…you were talking and the next minute you started crying,'" Love recalled of a conversation with Seales. "And it's like, 'Girl, that's what we do on the show.' It caught her off guard and that's why you see the reaction that she had."
So see? It really isn't that serious.
Read more: Tamar Braxton's Reaction to Jeannie Mai's Engagement Revealed