'The Real': Former Co-Host Amanda Seales Reacts to the Talk Show Ending
After eight seasons on the air, The Real is coming to an end. The news arrived on April 8, following weeks of rumors that it was likely going to be canceled. Shortly after, former co-host Amanda Seales spoke out about the cancellation of The Real talk show and her time spent on the daytime talker.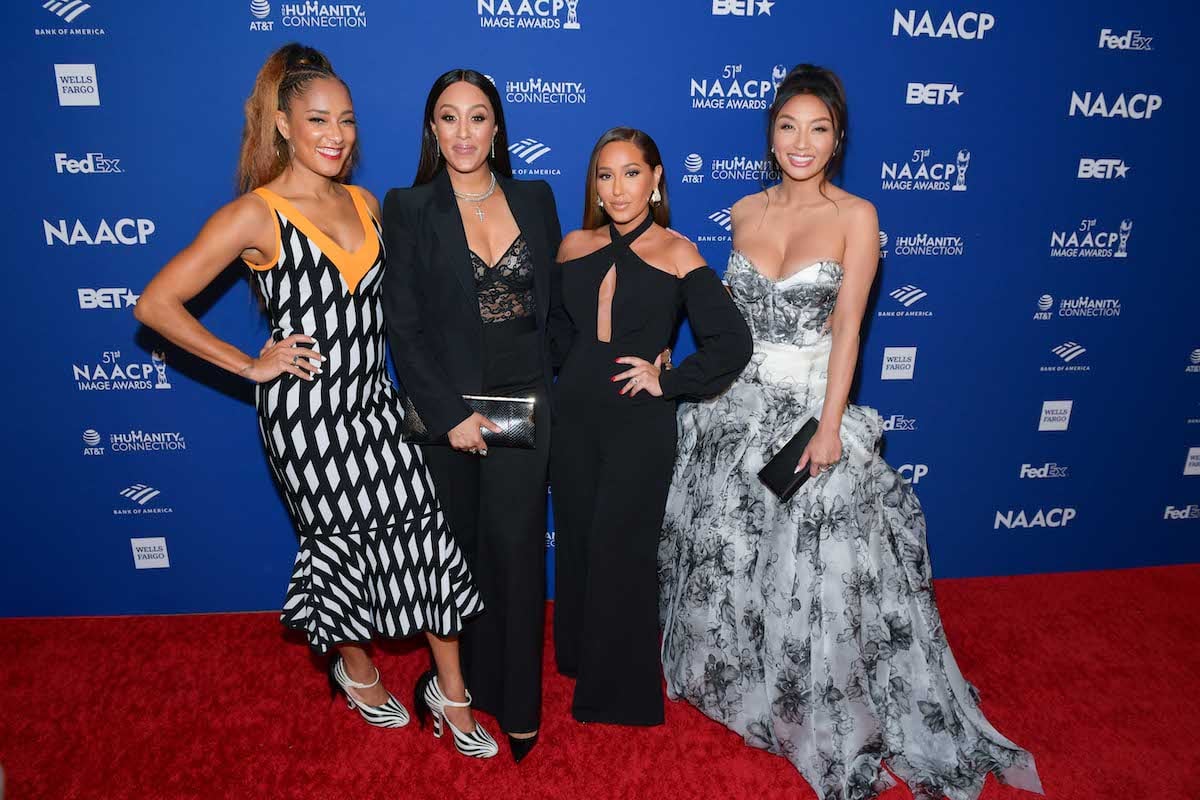 How Amanda Seales reacted to the cancellation of 'The Real' talk show
Seales shared the message on her Instagram page.
"Daytime talk show, 'The Real' has been canceled after 8 seasons. Though I was only on there for 2.2 seconds, points were made!" she wrote in the post. Seales attached a series of clips of herself discussing various subjects on the show, from the importance of differing views to cases of racial violence like the murder of Ahmaud Arbery. She had become known on the show for her bold opinions and always "telling it like it is."
"Here's to sitting at the table to say what needs to be said 🥂🗣✊🏽," she continued.
The Real debuted in 2013 and initially had Adrienne Bailon, Tamar Braxton, Tamera Mowry-Housley, Loni Love, and Jeannie Mai as co-hosts. After Braxton departed the show in 2016, guest hosts sometimes filled in for her. Seales had a stint on The Real in 2019.
A singer, actor, activist, and social media star, she was apparently such a hit with audiences that The Real quickly hired her as a permanent replacement. Seales spent one season on the show before exiting in June of 2020.
Why Amanda Seales left 'The Real'
Seales said at the time that she chose not to renew her contract due to alleged censorship issues.
"I didn't renew it because it doesn't feel good to my soul to be at a place where I cannot speak to my people the way they need to be spoken to," she explained on Instagram. "And where the people who are speaking to me in disparaging ways are not being handled."
"I'm not in a space where I can, as a full black woman, have my voice and my co-workers also have their voices and where the people at the top are not respecting the necessity for black voices to be at the top too," Seales continued. "So you reach a point — like, even when it just comes to Hollywood, in general, you've seen me transform into a way that I just can't function in this place the same way. I can't."
As she moved on, The Real brought on Garcelle Beauvais as a co-host. She remains on the panel today along with Bailon, Love, and Mai. Variety reports that The Real will end after its current season.
Where Amanda Seales is today
Since leaving The Real, Seales has remained busy. She notably had a recurring role on Issa Rae's HBO's series Insecure, where she played Tiffany DuBois, a close friend of Rae's lead character Issa Dee. Insecure ran for five seasons before concluding in December of 2021.
Seales also continues to host her podcast Small Doses, perform comedy, and host her game show Smart Funny & Black, among other things.