'The Real' Host Jeannie Mai Announces Plans to Start a Fashion Line
Jeannie Mai had an eventful 2020. The Real host got engaged to her beau Jeezy, made an appearance on Dancing with the Stars, and on the downside, had to have emergency throat surgery.
Recently, viewers checked out her puzzle-solving skills on Wheel of Fortune. And now, Mai is looking to jump into another endeavor: a fashion line.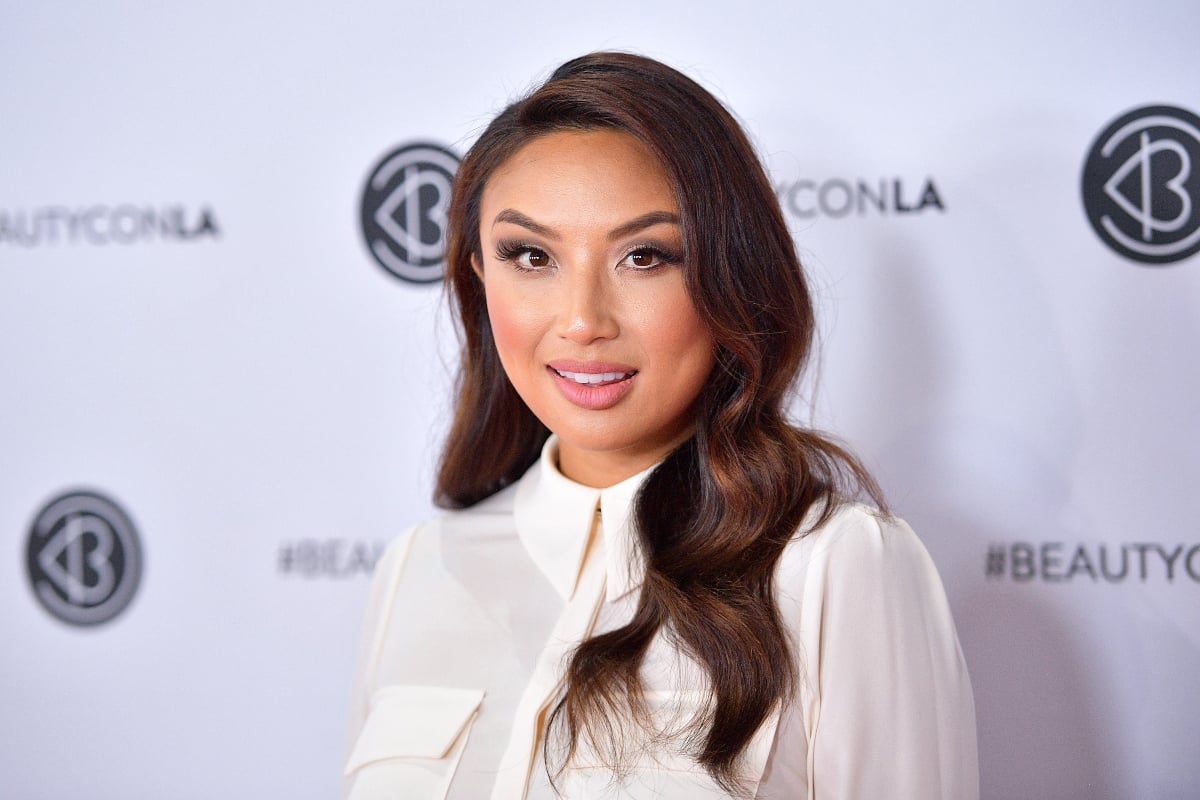 Jeannie Mai has major plans for 2021
As most fans know, Jeannie Mai is set to marry rapper Jeezy, but the pandemic put some of their wedding plans on hold. Additionally, the surgery she underwent for epiglottitis last November happened in the nick of time — it saved her life. When Mai celebrated her birthday in January, she expressed gratitude for her family, fiancé, and healing.
With that said, she was able to keep up with her personal vlog throughout December and January. Her videos feature chat sessions with her mom and friends, and Mai frequently posts content on beauty, fitness, food, and fashion.
This month, Mai alerted fans to some small changes in her videos. She plans to post small morsels about what's going on in her life, including a temporary separation from her mother (Mama Mai), her wedding, and work projects.
Wedding gown shopping is definitely on the agenda and she'd love to hear input from fans on which looks to choose.
Mai announced a clothing line venture in the making
While many of Mai's fans are excited to see her upcoming wedding dress videos, her Feb. 11 video came with two fresh announcements. Not only are she and Jeezy in the middle of house hunting, but Mai is getting into the fashion design business.
"I am going to be launching my own clothing line," she shared. "And I'm so freaking hyped about this because I'm finally going to make things that fit for every woman out there. It's gonna be something that takes a woman from home to work, to play, to drinks, to her online date, date in person," Mai continued.
She described it as a collection full of pieces for every activity, including workouts. Mai will be giving fans a peek inside her journey as she chooses fabrics, creates silhouettes, and the step-by-step process of putting the line together.
Mai has a fashion background
Before joining The Real, Jeannie Mai had a career as a television fashion expert. She served as a host on the reality series Steampunk'd, and she also gave out wardrobe tips as a celebrity stylist on the makeover TV show How Do I Look? for its airings in America and Asia.
Mai has other fashion-related credits for shows such as The Insider and Entertainment Tonight. Prior to landing various TV gigs, she worked as a professional makeup artist to the stars. Jennifer Aniston and Alicia Keys were among her past clients.
Mai often credits her mom with teaching her about colors, patterns, and style. "I learned a lot from my mom when it comes to empowerment and confidence through personal style," Mai once told Racked.
Fans should stayed tuned to Mai's YouTube channel to see what she has in store for her upcoming line.